Model Liya Kebede will be featured on the May 2015 cover of Vogue Paris, the first woman of color to appear on the cover in five years.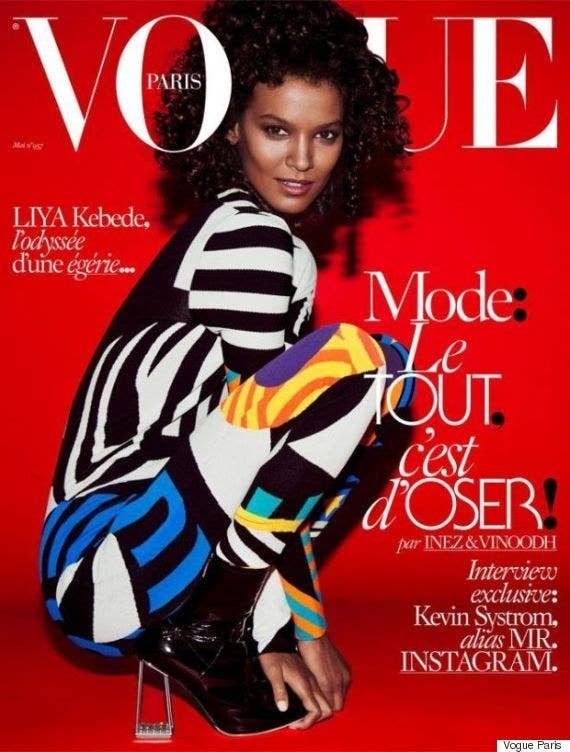 The last person of color to be featured was model Rose Cordero in March 2010.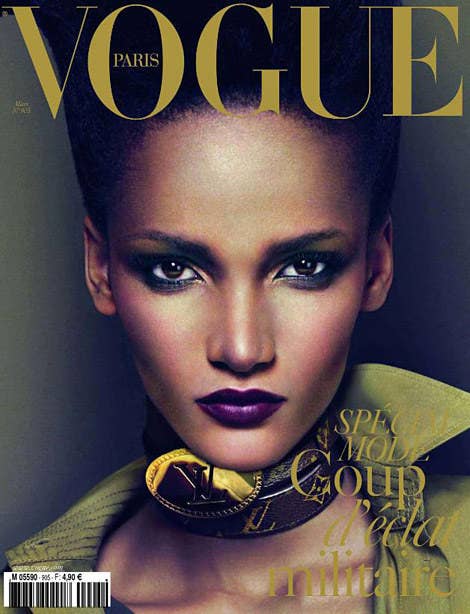 The magazine has notoriously had a worldwide lack of diversity in its choices of cover girls and models.
Before Jourdan Dunn was on the cover of Vogue UK in February 2015, the magazine hadn't featured a black model on the cover in 12 years.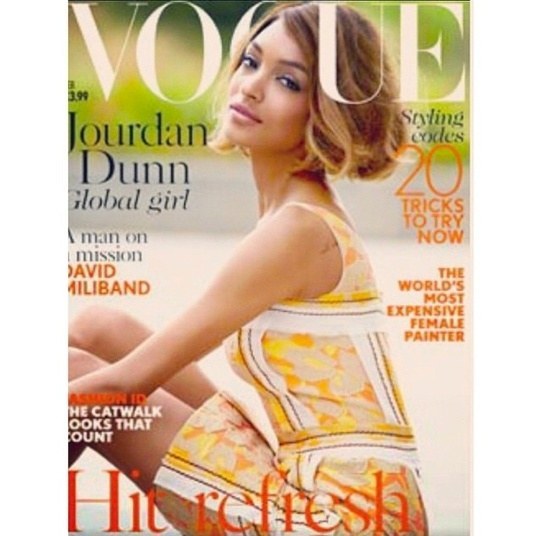 The U.S. edition of Vogue has covers that are a bit more diverse, usually featuring multiple women of color a year.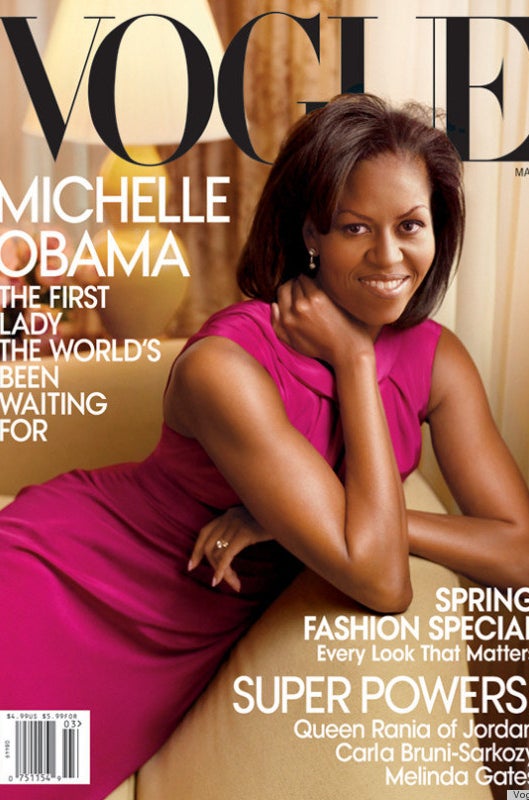 Though U.S. Vogue often puts celebrities on their covers instead of models, which brings in more women of color.
But the women featured on the U.S. Vogue covers are still overwhelmingly white.
Though this is an unfortunate trend for all of fashion publishing, with fashion magazines in general overwhelmingly featuring white women on their covers. Women of color only appeared on 19% of covers in 2014.