1.
When Kris Jenner posted this exceptional throwback photo of herself with Kendall, Kylie and a teenage Kim Kardashian.
And Kim was mortified.

But then Katy Perry left this comment.

2.
When Ryan Reynolds shared this photo of himself holding an invisible phone.
And Blake Lively suggested this caption.
So he responded with this.
And she returned with this savage comment.

3.
When Scott Disick was photographed out and about with his girfriend Sofia Richie – who, aged 19 is 15 years younger than him – and his daughter Penelope.
And Kendall Jenner commented on the photo with this shade.

4.
When Orlando Bloom shared this photo of himself alongside the caption: "So thirsty."
And Katy Perry commented with this.

5.
When John Legend shared this photo of Chrissy Teigen to mark her birthday, alongside a message in which he called her the "light to his life."
And she was not here for the photo he'd selected.
6.
There was also the time when John shared this video of himself singing to Chrissy and Luna about coming home from tour.
But Chrissy wasn't having that either.
7.
After Kim Kardashian wore these braids and people called her out for cultural appropriation, Perez Hilton asked commenters for their thoughts.
8.
And Lindsay Lohan revealed that she was "confused" by the look.
10.
When The Voice Instagrammed this photo of Adam Levine announcing his return to the show.
And his co-judge, Miley Cyrus, said this.

11.
Oh and there was also the time when she wasn't impressed with the photo that Liam Hemsworth posted.
12.
When Khloé Kardashian appeared on The Ellen Show and, despite 20 minutes of probing, refused to confirm or deny Kylie Jenner's pregnancy.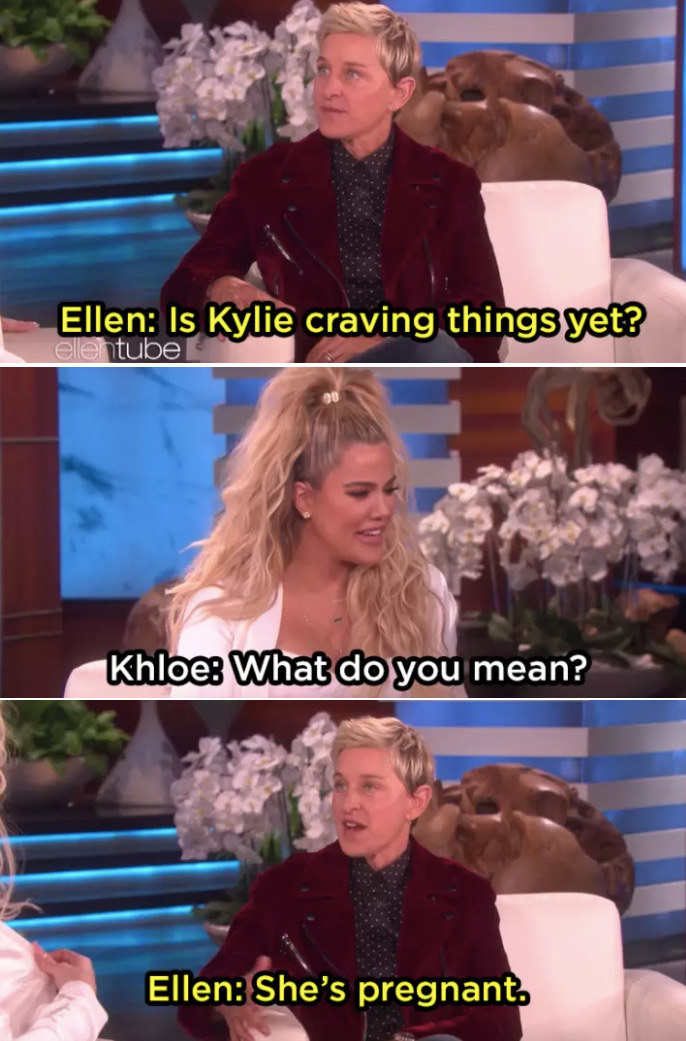 And afterwards shared this clip from her appearance.
So Ellen left this beautifully troll-y comment.
13.
When Ryan Reynolds roasted Blake Lively by posting this photo of her in costume alongside the caption: #NoFilter.
And she responded by referring to his Sexiest Man Alive win eight years ago.

14.
When Kristen Bell made this discovery and demanded to know what the hell was going on.

And Dax was like, "Nah."
15.
When Chrissy Teigen announced her second pregnancy with a video of Luna and this caption...

And John trolled her right back.

16.
When Drew Lachey posted this selfie.
And his brother Nick was peak sibling in the comments.

17.
When Ryan Reynolds attempted to make Christmas cookies.
And Blake Lively mocked his efforts.

So Ryan defended himself.

18.
And, finally, when this article came out and everyone began joking that Kylie was Kris Jenner's new favourite daughter.
And Khloé perfectly roasted herself and the rest of the Kardashian/Jenner siblings.