We all know that relationships on reality shows are inevitably complicated, but TOWIE's Megan McKenna and Pete Wicks have had more than their fair share of drama.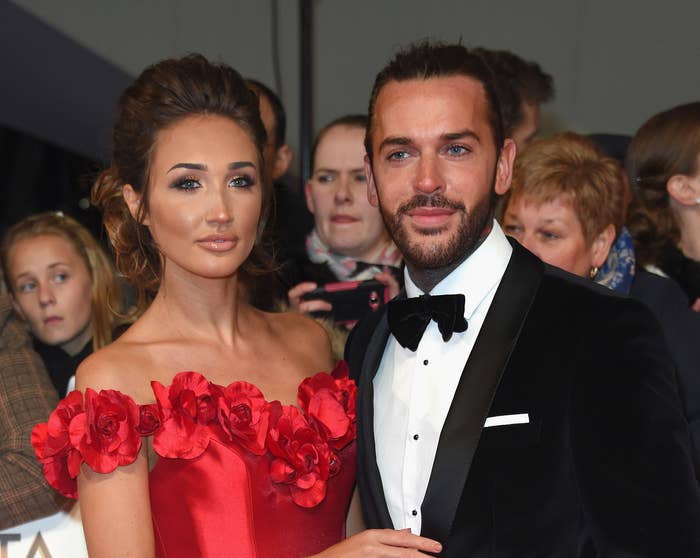 And this week the pair have confirmed that they've split up for a fourth time since they started dating in April 2016.
The first breakup came six months into their relationship after Megan found out that Pete had been sending ~explicit sexts~ to a bunch of women including his ex-girlfriend.
And we then got to see Megan's reaction to hearing about the messages on TOWIE. Spoiler alert: Things didn't go well.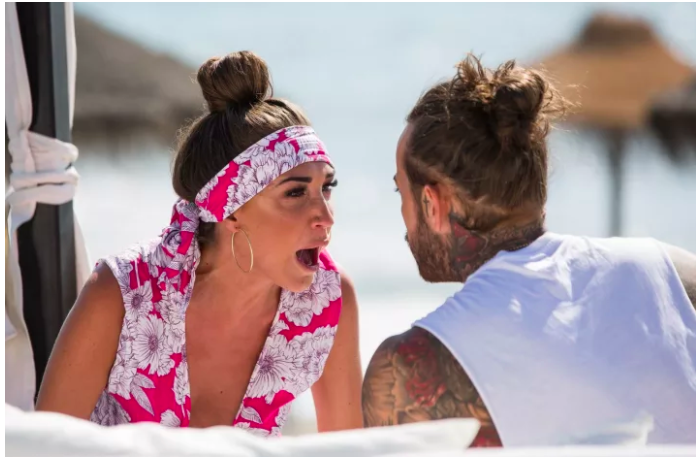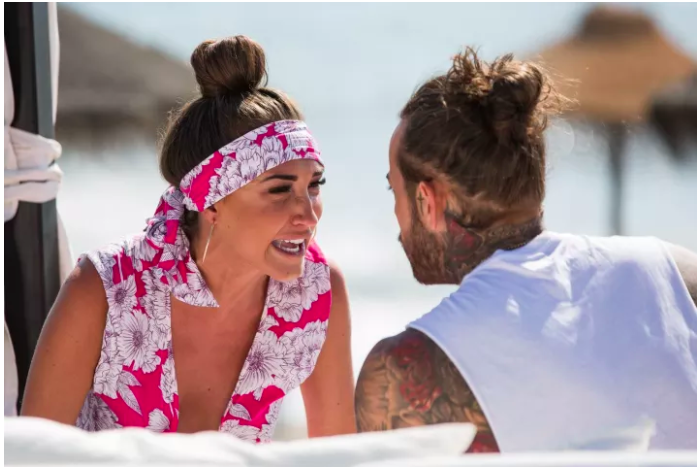 Megan broke up with Pete shortly afterwards, but he wouldn't give up on their relationship. He spent weeks trying to win her back, apologising to her parents and eventually convinced her to come on a romantic spa weekend.
It was at the spa that Megan decided to give Pete another chance, he told her she could be The One, and everything seemed perfect.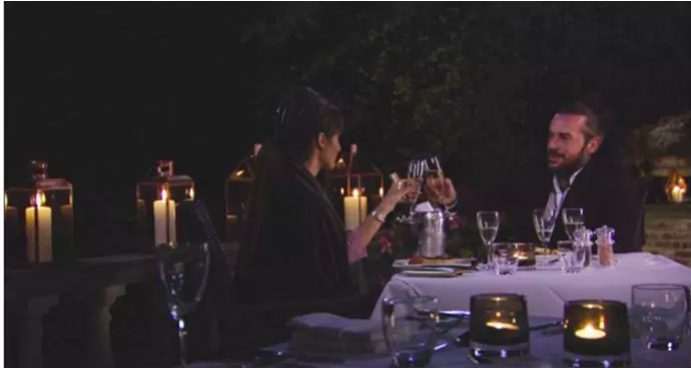 But then just weeks after reconciling, this Ann Summers campaign featuring Pete was released.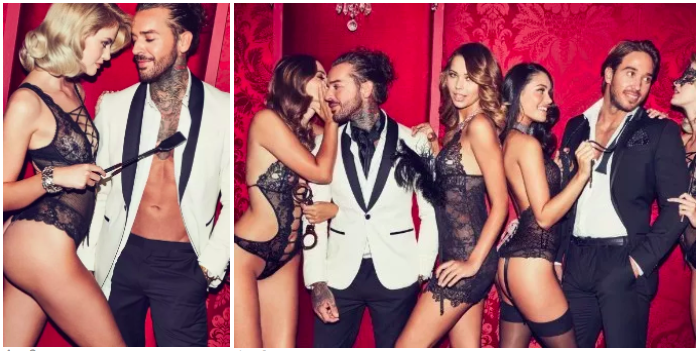 And Megan was furious.

It marked the beginning of months of arguments between the pair, as Megan struggled to regain the trust she'd lost. In fact, at one point she revealed that their relationship was "80% rowing and 20% happy."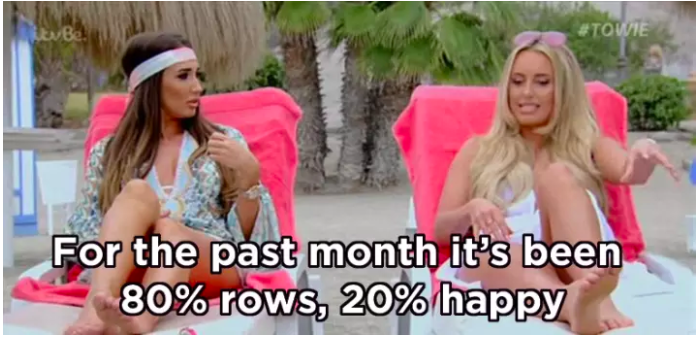 And, in March this year, the rows became too much and they split up "for good" on an episode of TOWIE.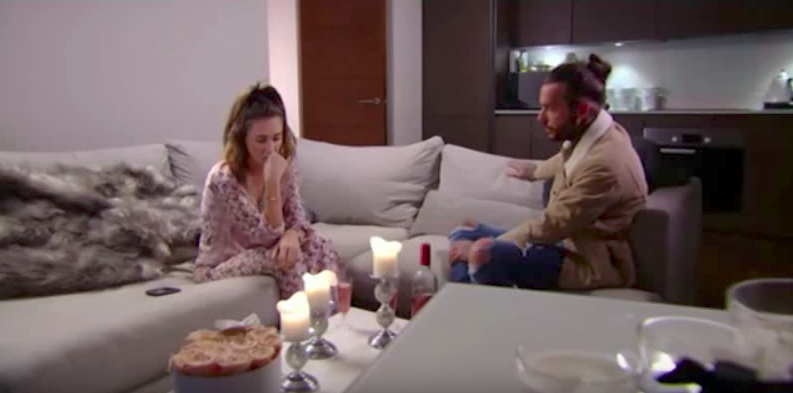 Despite vowing to be civil, just a couple of days after breaking up Megan and Pete encountered each other on the street where a vicious argument erupted, with producers having to intervene and separate then.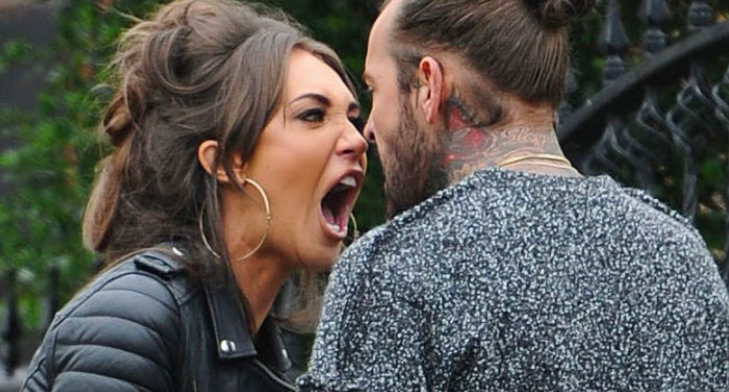 But then after two months of no talking, Megan and Pete realised that they missed each other and decided to take a secret "make or break" holiday together.
It was on this trip that they decided to put the past behind them once and for all, and give their relationship another go for a fourth time.
And while Megan spent a month in Nashville filming a reality show charting her attempt at a country music career, they remained in constant contact, leaving cute messages on social media.

And it soon became pretty clear that this was more than just a friendship.


And once she returned home, Megan revealed that Pete had presented her with this book, filled with photos from her time in Nashville.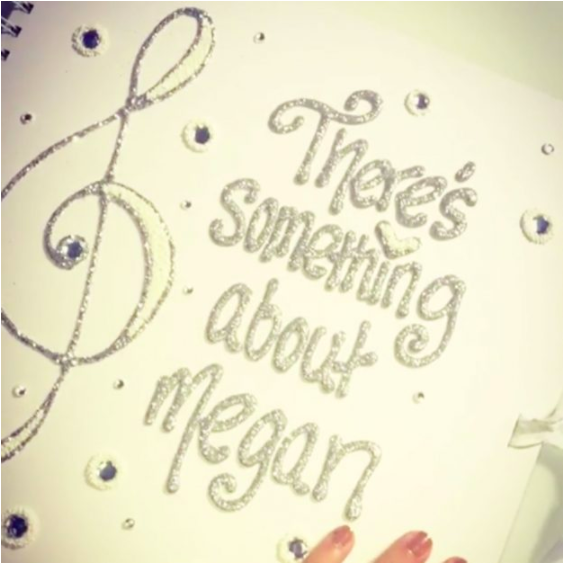 They then confirmed that they were back together, saying that the relationship felt "brand new" thanks to their time apart.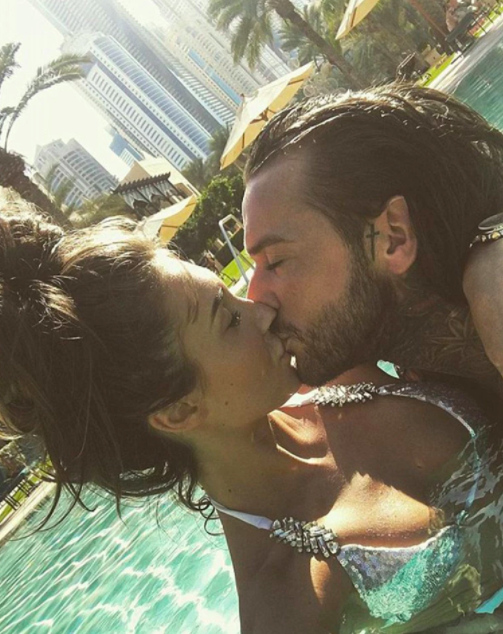 In fact, it seemed as though they really were happier than ever. There have been no arguments on this season of TOWIE! Megan's music career has taken off and Pete has been her number one fan!
Seriously!
He was the proudest boyfriend on the planet!
He literally said this just two weeks ago!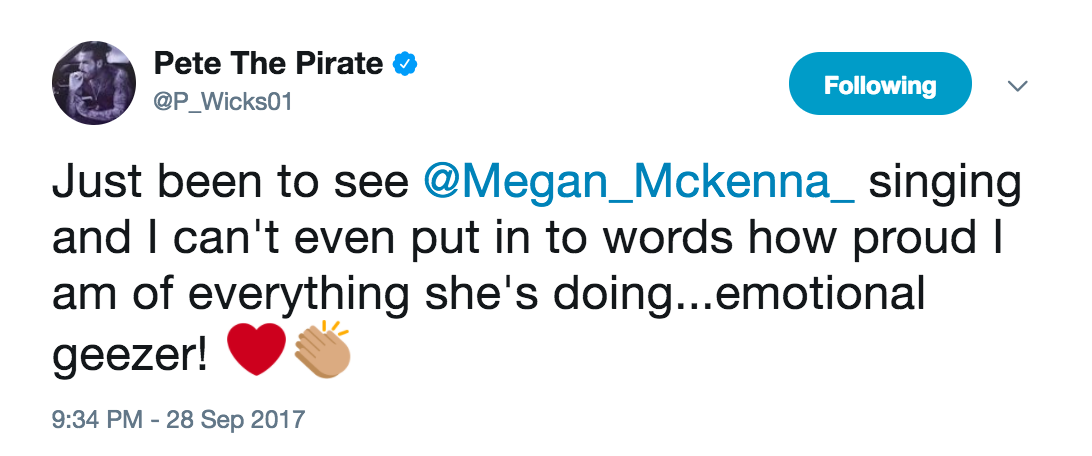 He bought her this designer handbag!
And there was a family meal!
But then after Megan failed to appear in a couple of episodes of TOWIE, rumours began swirling that she and Pete might have split again.
And now Pete has confirmed that they have indeed broken up, but they're both "fine" and "civil."
Speaking to The Sun, he said:
Me and Megan are single and happy. We are fine, we're civil. There's no bitterness there at all so [seeing each other] shouldn't be a problem.
He went on to say that the pressure of having a relationship in the public eye had become too intense.
Pete said:
Relationships are hard anyway and when you're in the public eye it makes it ten times worse because everyone has an opinion. We've both said that for a long time, but yeh, it is what it is. It's not ideal, but what can you do?
But Pete did say that he'd find it "difficult" to see Megan move on with someone else, and neither of them were ready to start dating again.
Pete explained:
I think for anyone in any relationship it's always difficult to see someone move on, but I'm not in that position where I'm looking at dating at the minute and neither is she, so it's not really something I'm thinking about.
And with that, I'm exhausted, goodbye.
A spokesperson for Megan McKenna has been contacted for comment.