This Celeb Used The N-Word Twice On Live TV And People Are Angry
Katie Price was discussing the racist abuse her disabled son receives, and her use of the word has angered many.
Katie Price has been on a one-woman mission over the past few months to condemn the trolls who abuse her disabled son online every day.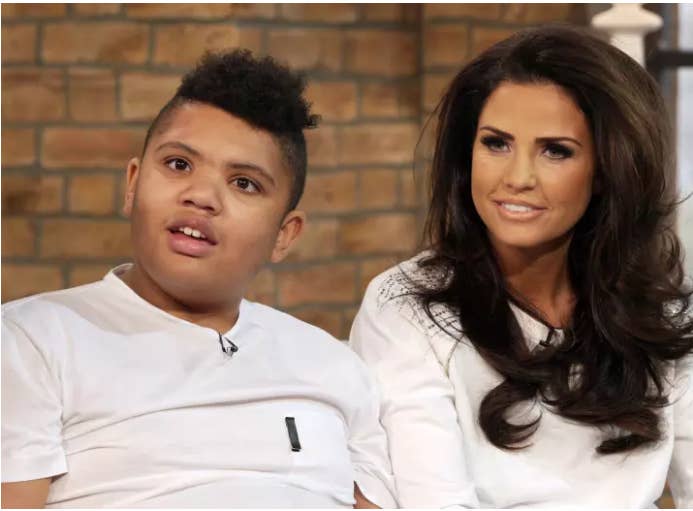 It began with her naming and shaming them across her social media platforms, but now she's campaigning to make online abuse a crime, and the names of perpetrators placed on a public register.
Today, Katie appeared on This Morning to discuss the petition, and revealed the extent of the abuse directed at Harvey, much of which is racist.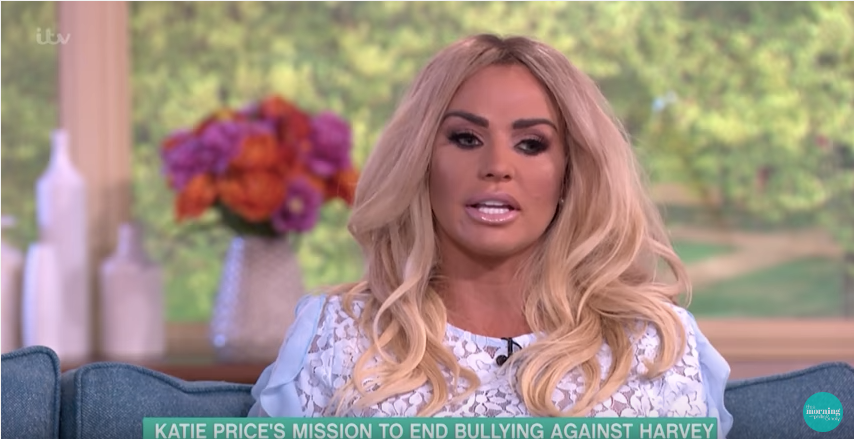 But when Katie was asked where the line between "a joke" and "abuse" lay, she ended up using the N-word twice in her response.
Katie said:
Is it strong enough to call my son a "black, blind nigger?" is that not abuse? They say that he dribbles, they call him a "golliwog" – that's my son. Is that acceptable? We can all have banter, we can all say things, and I'm not trying to take away free speech, but you know when you're crossing the line. And, if something is in place, people might think differently. Calling my son a "nigger" and stuff isn't acceptable.
On the second instance of using the word, host Phillip Schofield intervened to tell her: "You don't need to say it again."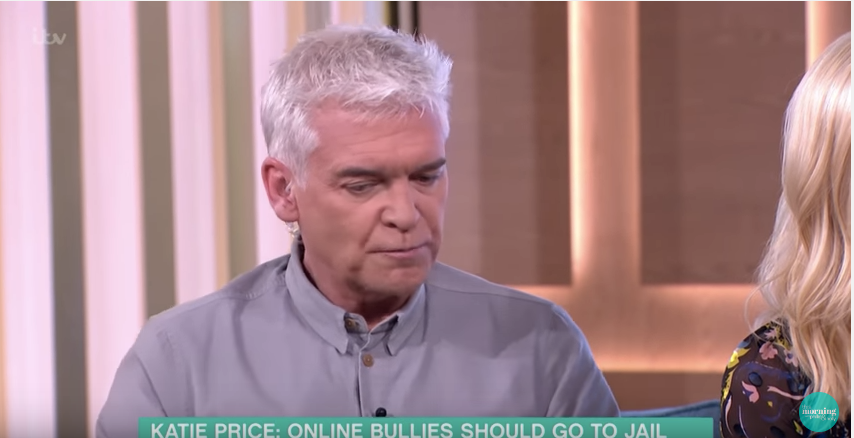 Shortly after coming off air, Katie posted a video to Instagram defending her use of the word.
She said:
So I've just been on This Morning and I've made the headlines everywhere because I used the word "nigger." Yes, I did use the word "nigger," because that's what people call my son. They call him a "blind nigger," a "black spastic." They call him a "golliwog." So I'm glad I've made headlines using that word, because I want to get it out there that it's not acceptable. Just think about it – there's all the people out there that have to put up with that kind of abuse. Because I'm in the public eye, I can speak about it and it's got to stop. Online bullying has to stop. Please sign my petition and get these online trolling horrible bullies off.
But it didn't take long before people took to social media to share their opinions. Many were angry that she'd used the word, regardless of its context.
Others thought the context was acceptable.
Some said she was attention-seeking.
While others found the use of the word repellent.
And called for an apology.
Others suggested the outrage should be directed at the people who use the word to abuse Harvey, rather than at Katie.
But some said they weren't concerned by what she'd said.