For the past 14 years, multimillionaire businesswoman and former glamour model Katie Price has tirelessly cared for her son Harvey. He was born blind and has since been diagnosed with numerous disabilities.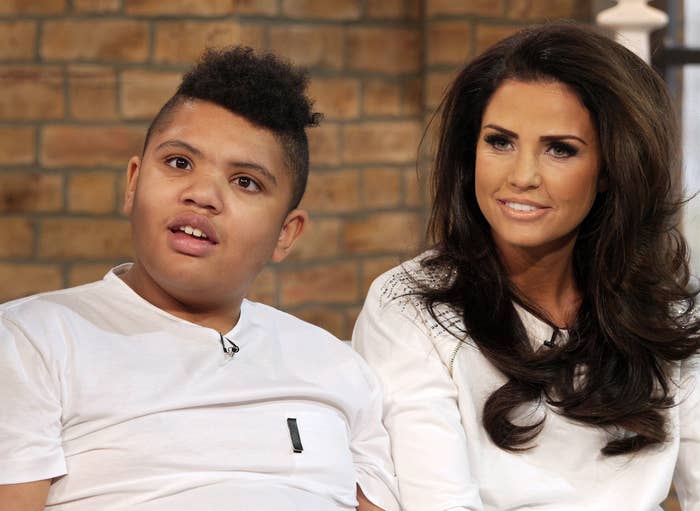 Harvey has been the victim of bullying from both the media and the public for most of his life.
And with the increase in social media usage, Harvey has increasingly become the subject of mockery and racist abuse online by strangers.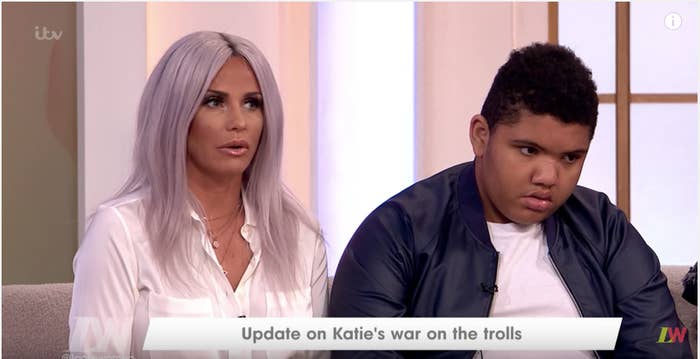 However, the abuse is still happening – and now Katie is taking to Instagram to name and shame the people targeting Harvey.
Yesterday, Katie shared a montage of offensive and racist tweets sent to her about Harvey.
She posted the image alongside this caption.
Katie went on to post a series of Instagram videos calling for fans to help identify the person behind the tweets.
She went on to repeat some of the insults the troll used against Harvey.
She then asked if the troll was "man enough" to apologise.
Katie concluded by saying the troll was a "bully who needs to be caught".
She then managed to track the troll down, sharing a screengrab from his Facebook account.
Katie went on to share another series of videos calling out the abuse – this time from her 11-year-old son Junior.
Junior said the abuse was particularly hard for the family to bare, given they know how "loving" Harvey is.
He then echoed Katie's sentiment in calling for the troll to apologise.
Some people criticised Katie for making the abuse and the perpetrator public, but the overwhelming majority of commenters praised her for taking action.