We all know that Katie Price's life is endlessly dramatic, but her third marriage to Kieran Hayler has been the most turbulent yet.
The TL;DR version goes something like this: Katie married Kieran 5 weeks after meeting him in 2013. Shortly after that he embarked on an affair with her best friend of 20 years while Katie was pregnant with their first child together.
Katie demanded Kieran take a lie detector test to find out the details of his infidelity. Kieran failed every question, and it was also revealed that he'd been having an affair with another of Katie's friends.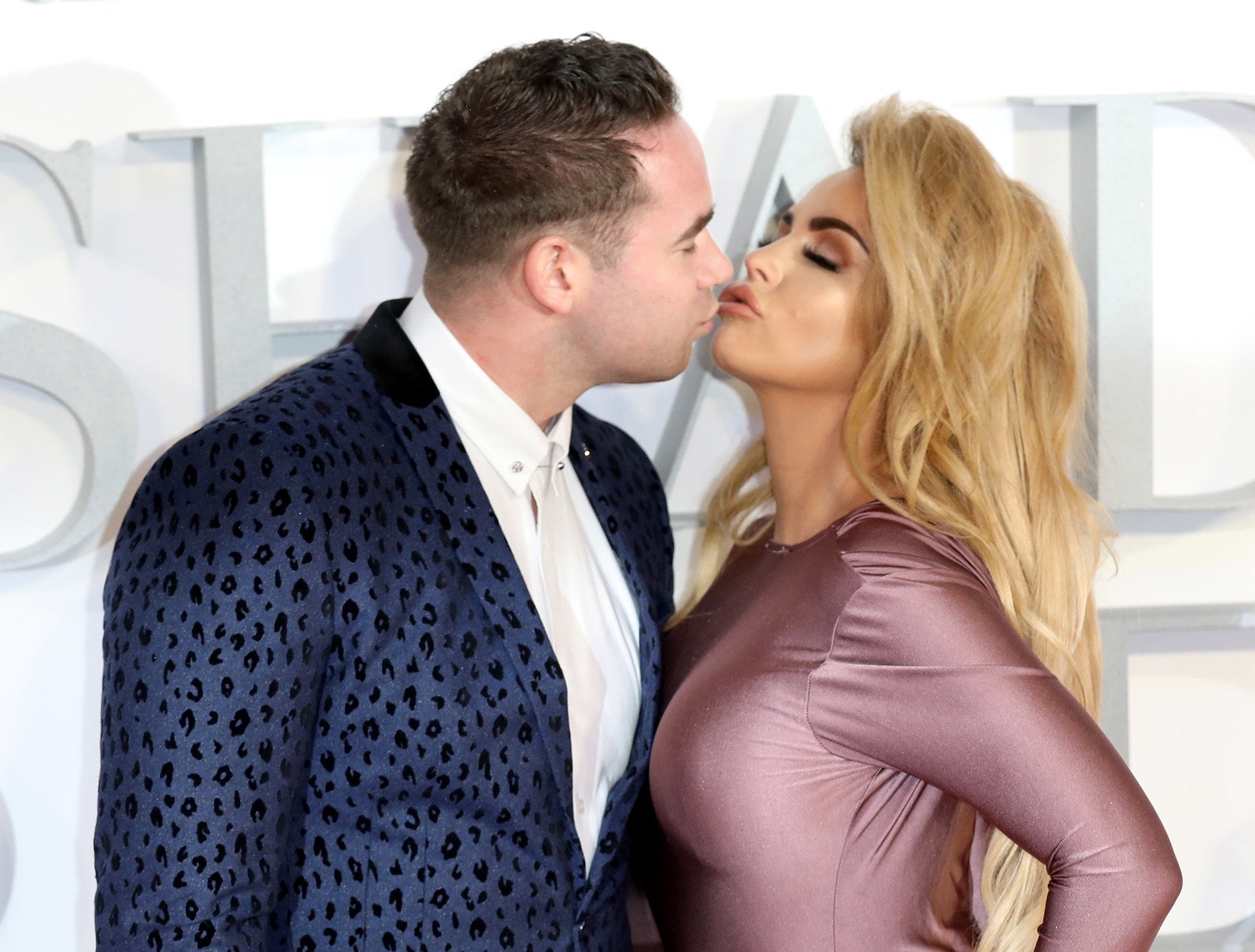 They renewed their vows in 2016, but this was eventful too. Katie recorded a message revealing the extent of Kieran's betrayal which was played to their entire congregation before she walked down the aisle.
That is, until now. Katie and Kieran made their televisual debut as a couple on Loose Women yesterday where they spoke openly about Kieran's infidelity. And boy was it intense.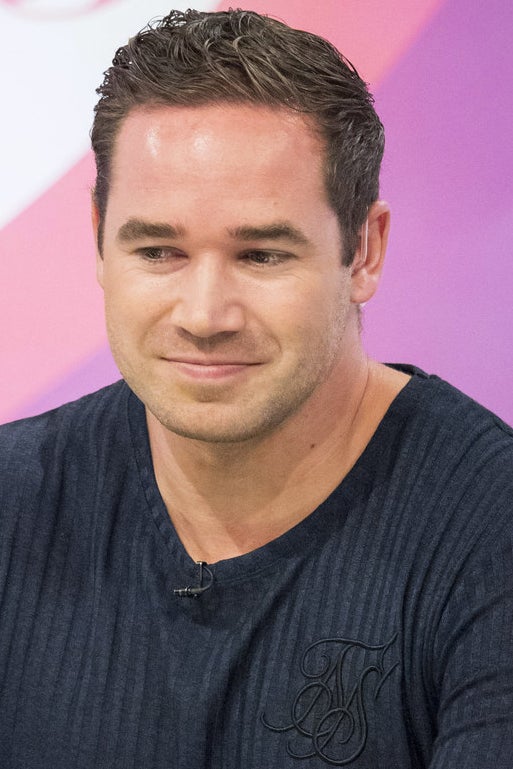 Kieran appeared on the show along with the respective boyfriends and husbands of the other women on the panel. The show began with all the men apart from Kieran taking a lie detector test. Katie announced: "He's not doing it. He's done it before and he failed all of it."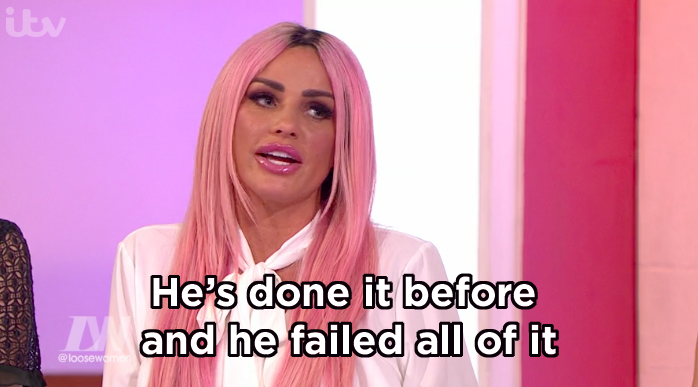 This was Kieran's face.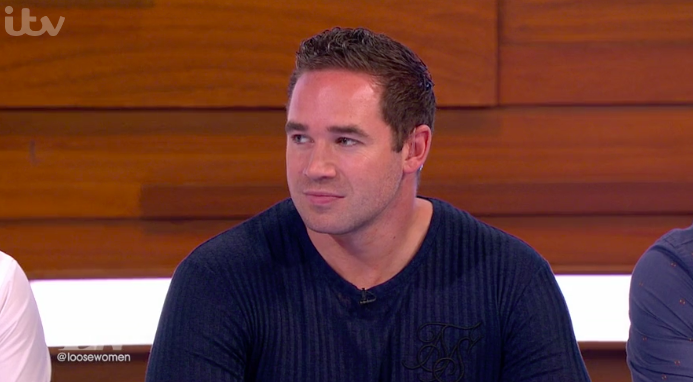 The panel then began talking about infidelity. The show's host, Ruth Langsford, asked Katie whether staying with Kieran had been a difficult decision. Katie said this, rather witheringly.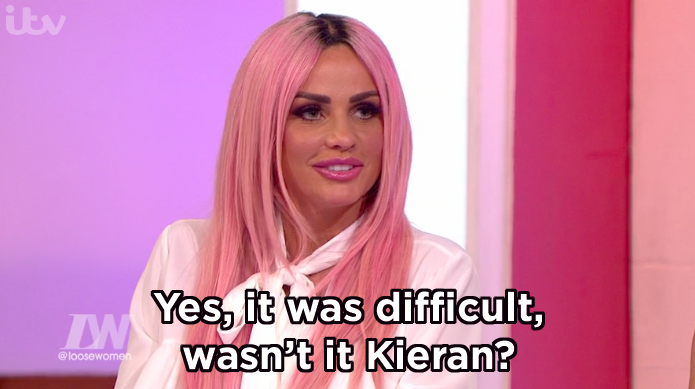 At first he looked sheepish.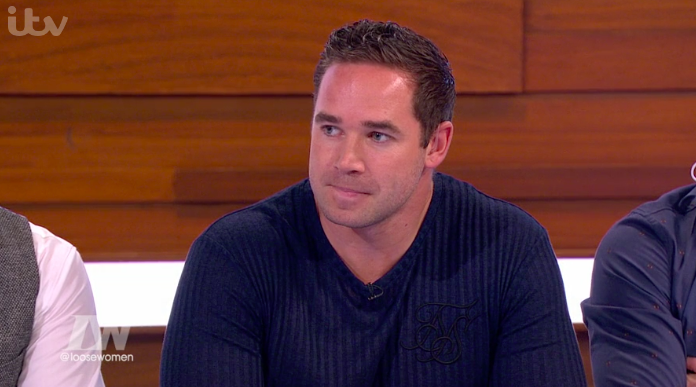 But then he said this.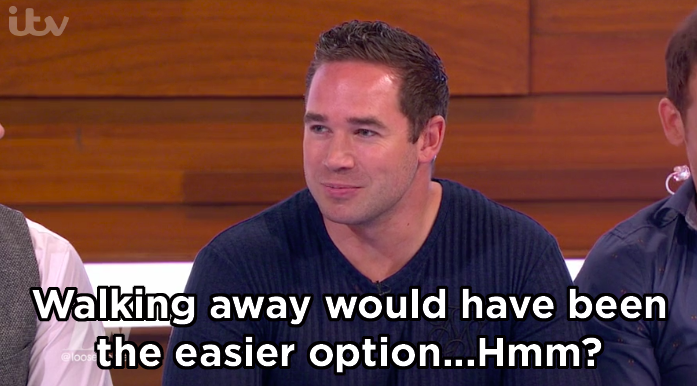 And, judging by what Katie said next, this is a comment that they've discussed before.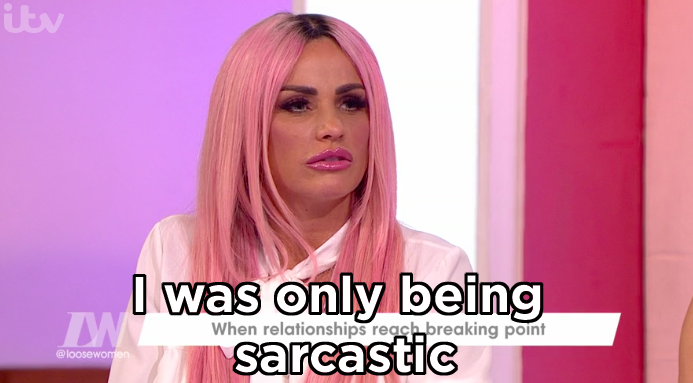 Katie then got on to discussing the "rocky patch" in their marriage.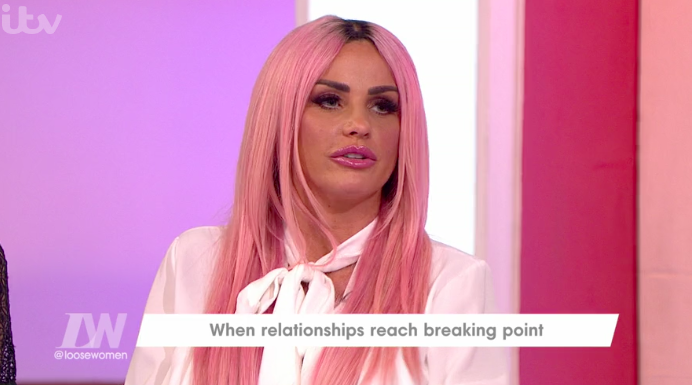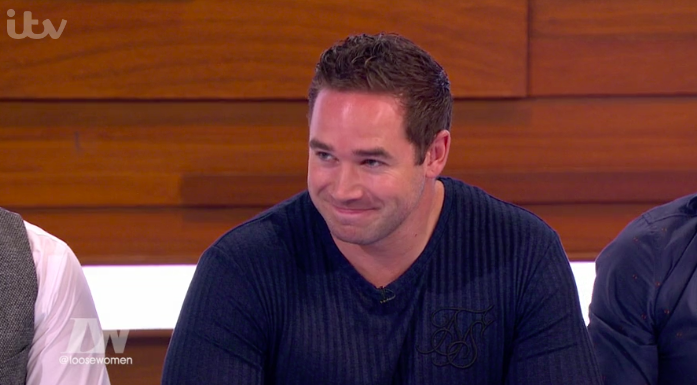 And, when Katie was asked what made her stay with Kieran, she gave this answer.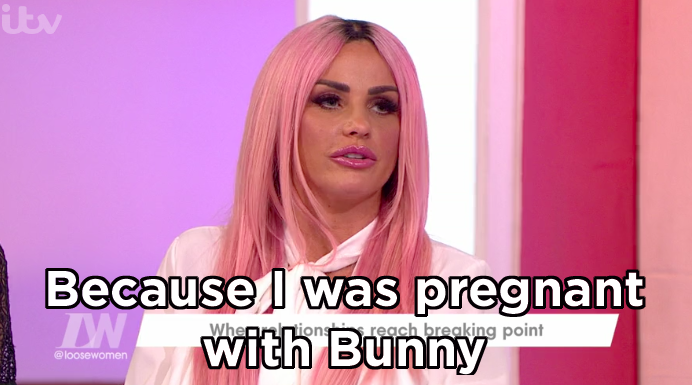 Katie went on to explain why they'd chosen to renew their vows.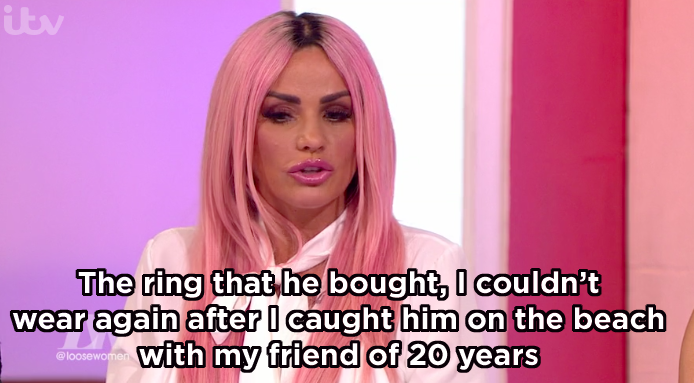 Kieran was asked whether he understood what Katie meant when she said their marriage was "void." He began to answer...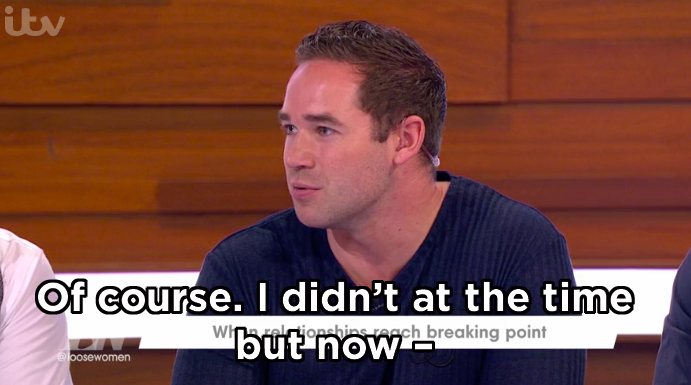 ...Before Katie cut him off with this.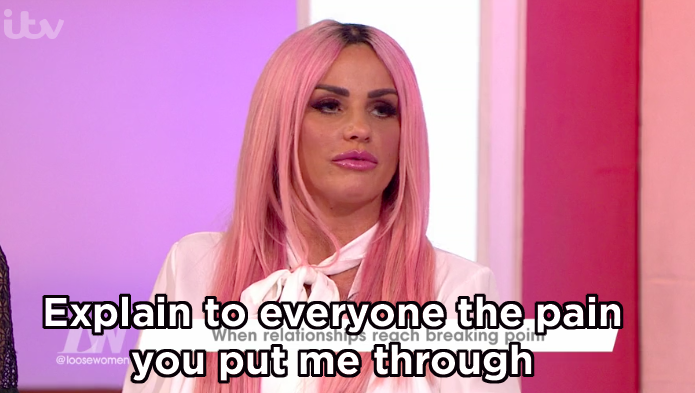 Kieran then said that he finds the ordeal much easier to talk about now that two years have elapsed.
And this was Katie's response.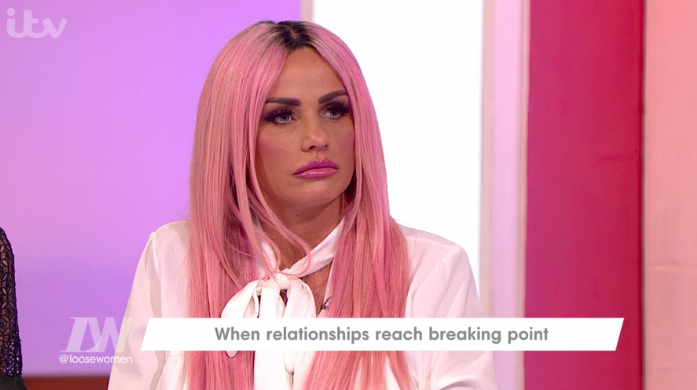 Anyway, talk then turned to Kieran's sex addiction. He was asked exactly what the treatment process was – but Katie interjected.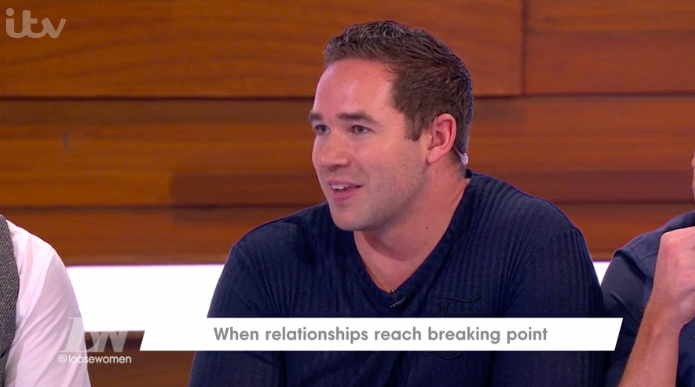 She began: "It's the same kind of process. [as treatment for alcoholism] They starve you of sex..." At this point, Ruth cut Katie off and told her to "SSShhh."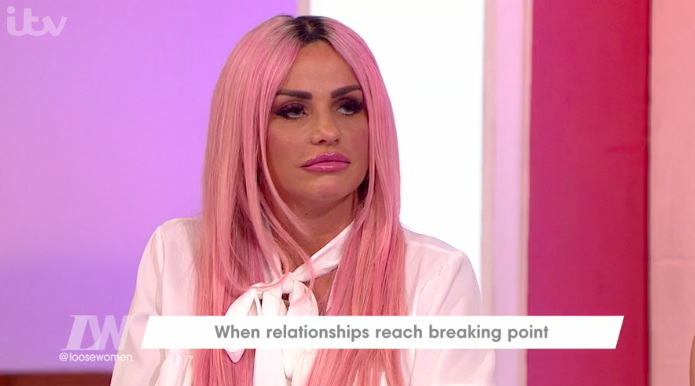 Kieran was asked what the difference was between having a sex addiction and having a high sex drive. He began to reply...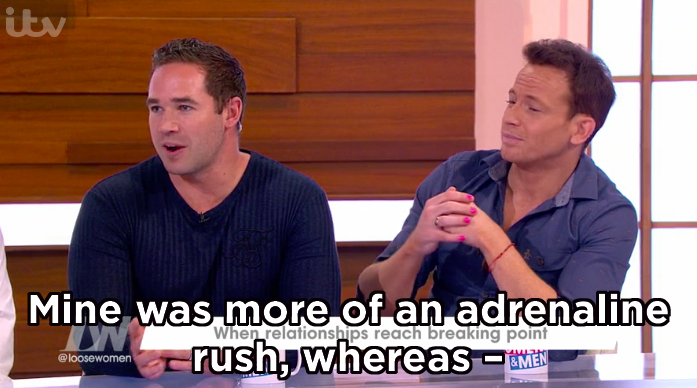 ...Before Katie cut in again.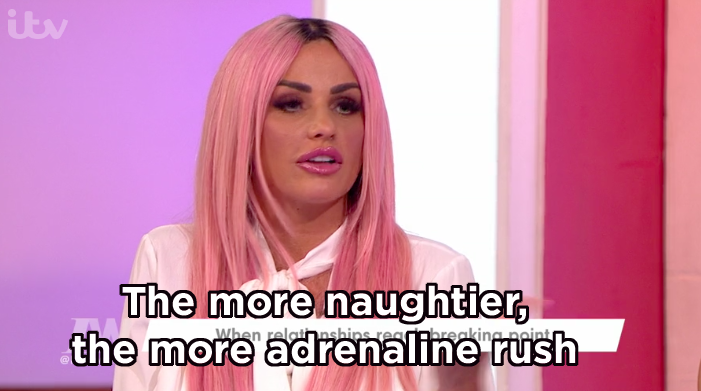 Kieran began to continue...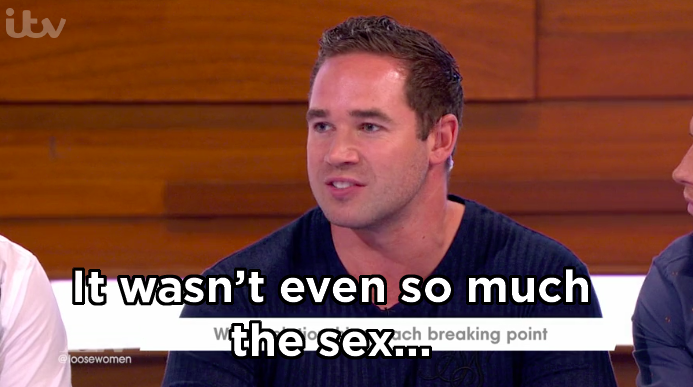 ...Before Katie cut him off with this story.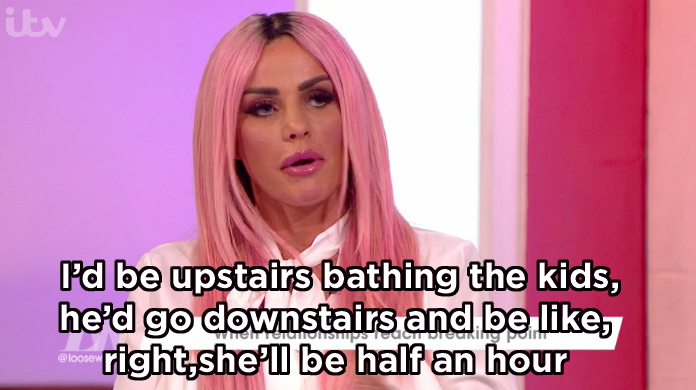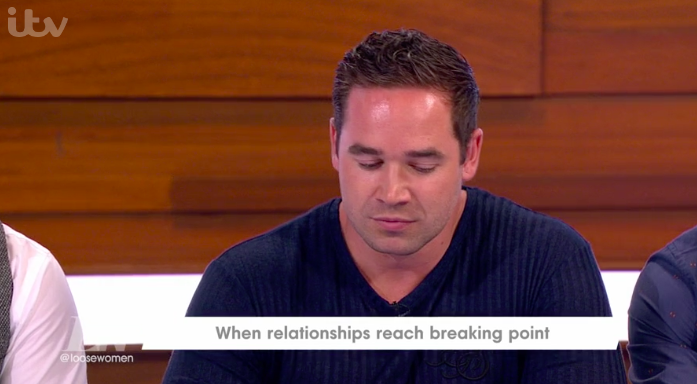 Kieran was then asked what would happen if the sex addiction were "to come back." Katie answered for him again.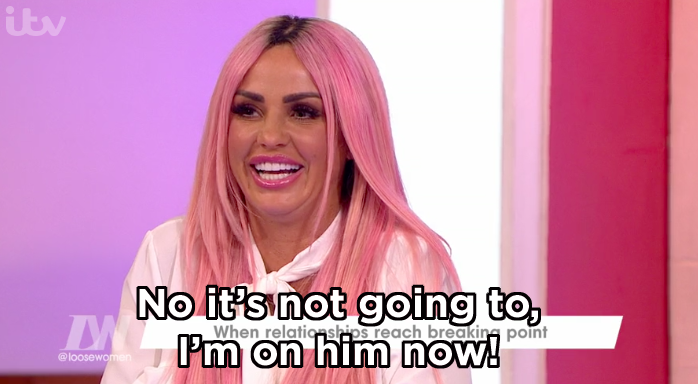 Kieran concluded by explaining that his infidelity was a "cry for help," and called Katie his "guardian angel."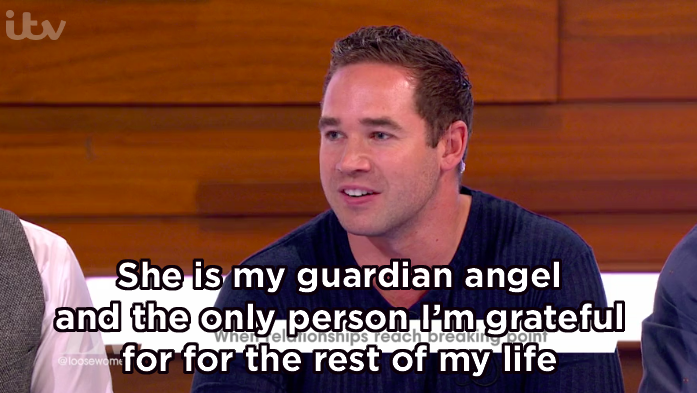 Which made her pretty damn happy.
And she ended with this advice to anyone experiencing infidelity.
During the show, people took to Twitter to say they were finding the interview "awkward."
While others said they found it "uncomfortable."
And some said they found their relationship "weird."
Plenty was made of Katie constantly interrupting Kieran.
Some viewers expressed sympathy for Kieran.
While others were very much on Katie's side.
But whatever viewers made of the appearance, there's no denying these two have been through a lot – and have managed to come out the other side. 💕