It came as quite a shock when Made in Chelsea stars Binky and JP announced they were having a baby.
And it seems that their relationship is stronger than ever since the arrival of their daughter 2 weeks ago, if this first photo is anything to go by.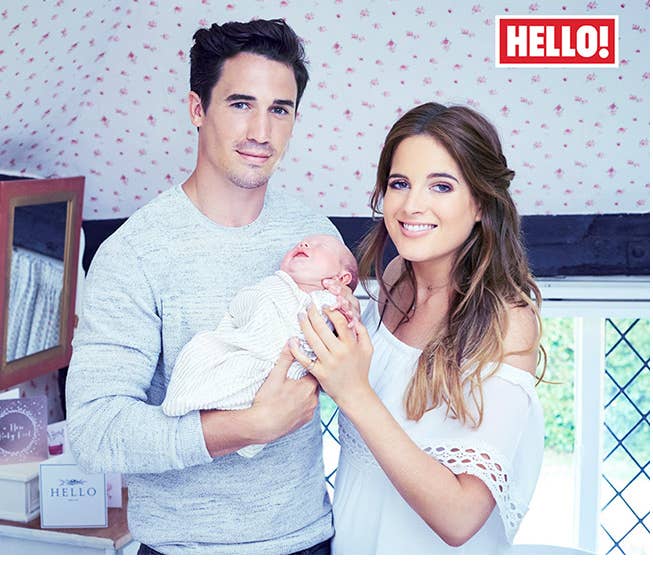 Speaking to Hello magazine, Binky and JP revealed that their daughter – who they've named India – has "cemented" their relationship.
JP explained:
Having India has cemented us – even more than we were before. When you've seen your partner give birth, you end up feeling emotions for them that you've never felt before. I can't describe how much admiration I have for her for what she's been through. It's a new feeling in my heart.
Binky went on to say that she'd exprienced a "dream" labour, and that so far India seems to be a contented baby.
She explained:
We're a family now. She just loves cuddles and everyone's saying she looks like Josh, but she has both our dark hair. It was a dream labour. There was no screaming or crying, and it wasn't like in a movie. It was all over very quickly.
Both JP and Binky took to Instagram to share the first photo, alongside excited captions.
And the good news doesn't end there. It seems JP made a U-turn on his decision to not move in with Binky, as the pair also confirmed that they're living together in her west London home.
Read the full article in HELLO! out now.