Over the weekend, Little Mix attended the Kids' Choice Awards looking stunning, obviously, because they're Little Mix.
After the event, the girls posted this photo of themselves on the red carpet – only with Jesy mysteriously cropped out. Seems a bit weird, no?
Well, the caption addressed the reason for the cropping, with the girls explaining that Jesy "didn't like" any of the photos that were taken.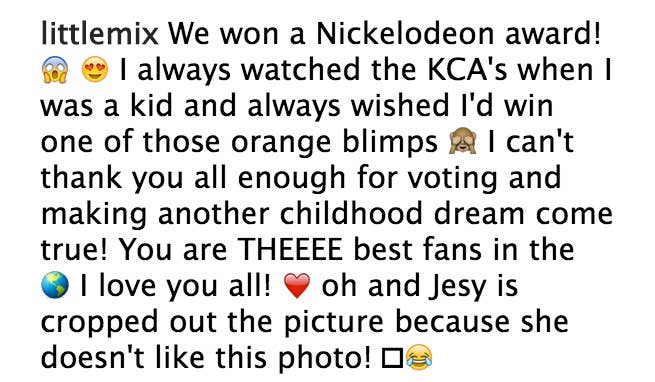 Nevertheless, people were disappointed.

But then something weird happened: Jesy went on to post seven different photos of herself on the red carpet to her personal Instagram account.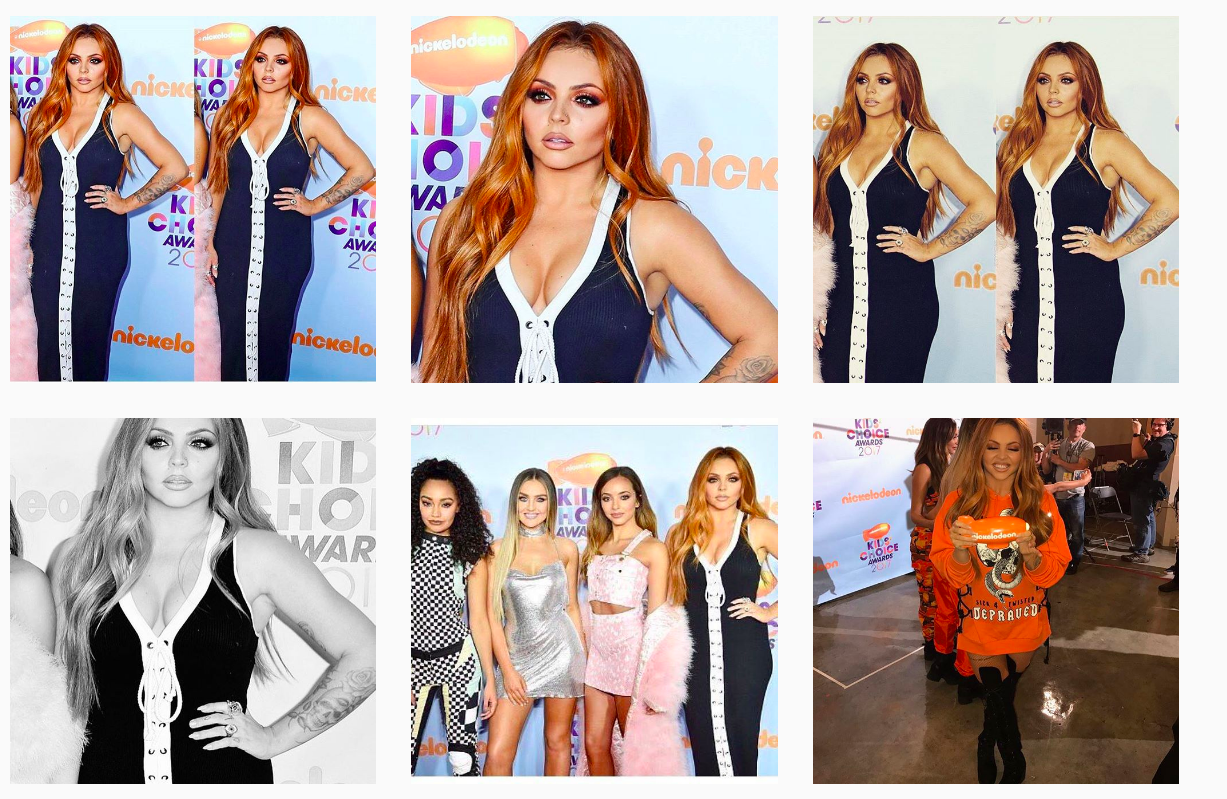 People pointed out that the photo Jesy posted was almost identical to the one on the Little Mix account that they claimed she disliked.

There was a lot of 👀.

Some people even suggested that Perrie was "lying" when she posted the original caption.

While others claimed that Perrie and Jesy had been arguing at the awards.

And said that Jesy's decision to post the photos would do nothing to calm the rumours of a feud.

However, there could be 1,000 perfectly reasonable explanations for the incident.
Because, whatever the reason, the main takeaway is this:

We're sure all is well in camp Little Mix. 💗
A spokesperson for Little Mix told BuzzFeed that the rumours of a rift were "nonsense."
They said:
This is absolute nonsense created out of nothing. There is no fall out whatsoever within Little Mix. We now sadly live in a world where stories are fabricated from Instagram photo posts.