You may recall that almost exactly two years ago, Taylor Swift, Kim Kardashian and Kanye West fell into one of the most notorious celebrity feuds of all time.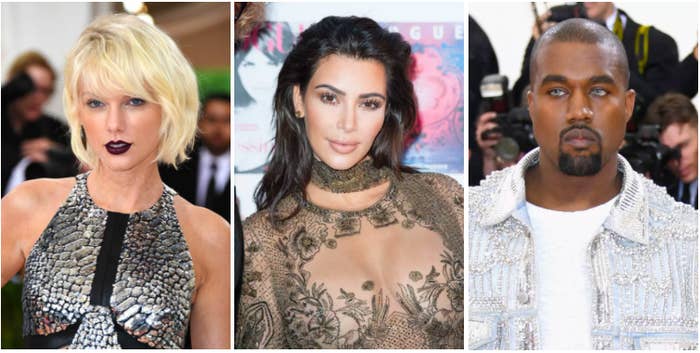 Aside from one statement posted on Instagram just after Kim shared the audio of Taylor and Kanye's phonecall, Taylor has remained completely silent on the matter.
That was, until now. Because last night was the first night of Taylor's Reputation tour, and she chose the moment to finally speak out about the feud.
Taylor began her speech by drawing attention to all of the snakes involved in the staging, saying that they were a reference to the fact that Kim had called her a "snake" on social media before leaking the audio, which led to people then spamming Taylor's Instagram with the snake emoji.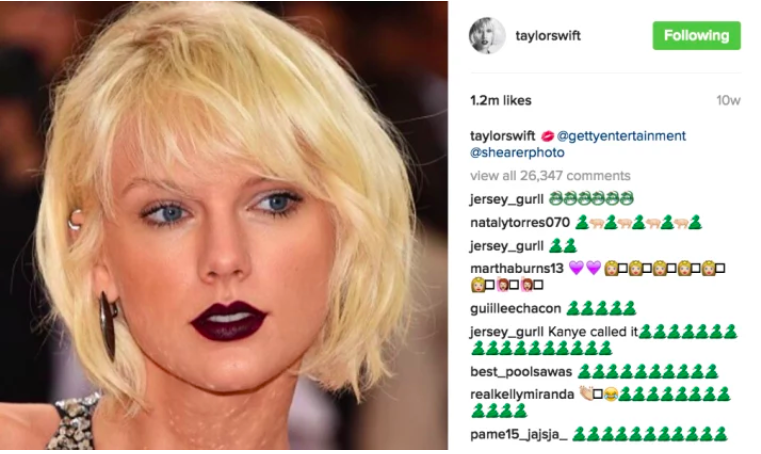 Taylor said that she'd felt "really low" as a result of the feud, and worried about the future of her career.
She said:
A couple of years ago, someone called me a snake on social media and it caught on. And then a lot of people called me a lot of names on social media. I went through some really low times for a while because of it. I went through some times when I didn't know if I was going to get to do this anymore.
Taylor went on to impart a message of support to any fans who have experienced online trolling, telling them that they should only value the opinion of those who know them.
Taylor said:
I wanted to send a message to you guys that if someone uses name-calling to bully you on social media, and even if a lot of people jump on board with it, that doesn't have to beat you. It can strengthen you instead. I learned a really important lesson and that has to do with how much you value your reputation. And I think the lesson is that you shouldn't care so much if you feel misunderstood by a lot of people who don't know you, as long as you feel understood by the people who do know you.