After the mammoth success of 1989 and the world tour that followed, Taylor Swift has taken some much needed time off for most of the past year.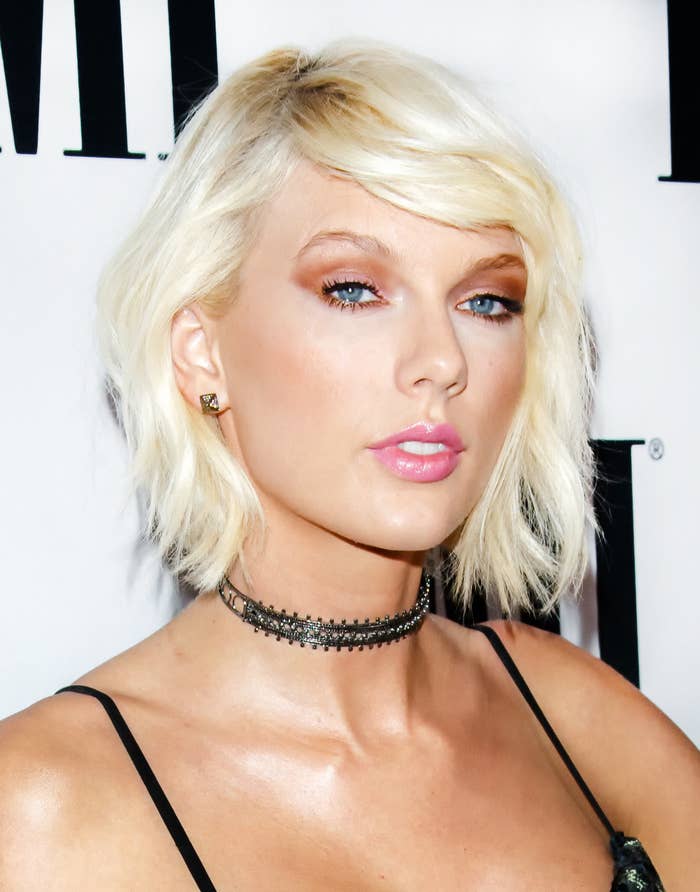 And that has also meant taking a social media hiatus across all her accounts.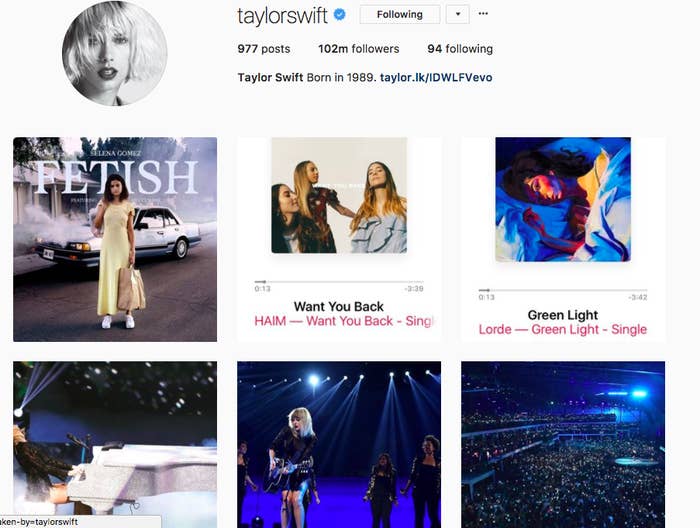 However, over the past 10 days, Swift has reappeared publicly as her sexual assault case went to trial.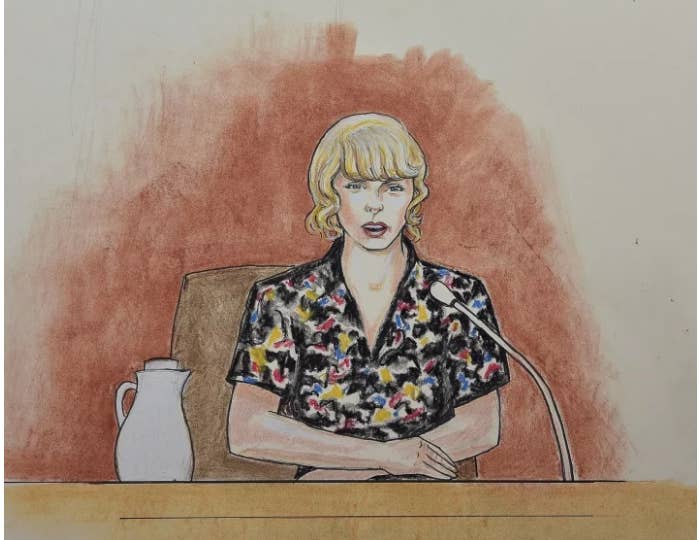 Yesterday, the jury unanimously sided with Swift, finding David Mueller guilty of assault and battery, and awarded her the damages she'd asked for: A single dollar to symbolise the fact that the lawsuit was about nothing other than taking a stand for women.
Swift's comments during her testimony received widespread praise, and many of her fans have sent Swift endless messages of support throughout the trial.
But it was this quote from a piece about the trial that went particularly viral among her fans on Tumblr. The paragraph, from the New York Times, referenced a father who had brought his 10-year-old daughter to the trial as a way of "demonstrating the lessons he tries to teach her."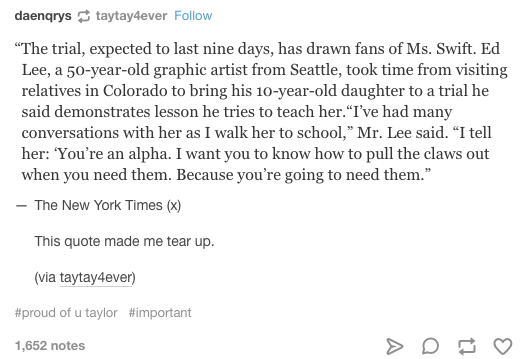 And it seems that the comment struck a nerve with Swift who broke her very, very long Tumblr hiatus to "like" the post.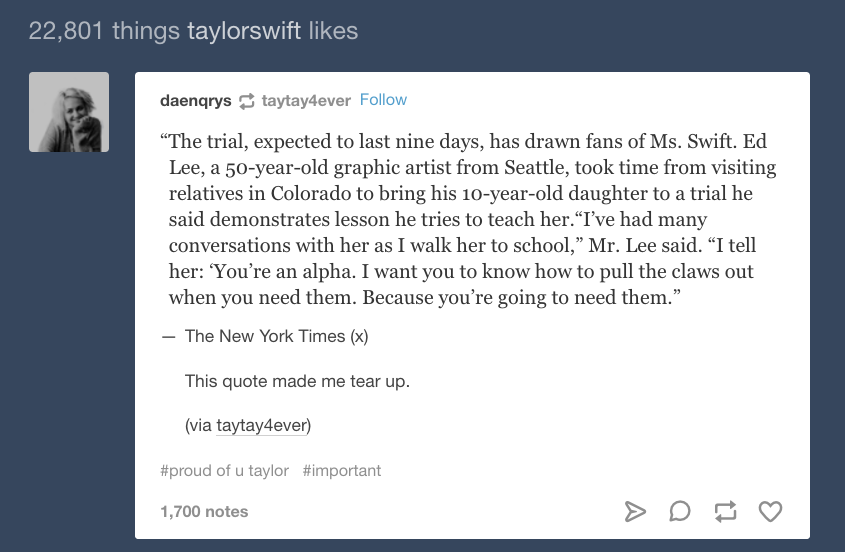 Her fans were, of course, thrilled by her return.
And are hoping that this also means that album six is on the way.