Selena Gomez Clarified That Her New Single "Boyfriend" Was Written Long Before The Coronavirus Crisis After Anticipating Being Dragged
"We wrote it long before our current crisis."
The journalists at BuzzFeed News are proud to bring you trustworthy and relevant reporting about the coronavirus. To help keep this news free, become a member and sign up for our newsletter, Outbreak Today.]
Selena Gomez has explained why she's releasing a new song called "Boyfriend" in the midst of the coronavirus pandemic after anticipating criticism over her decision to do so.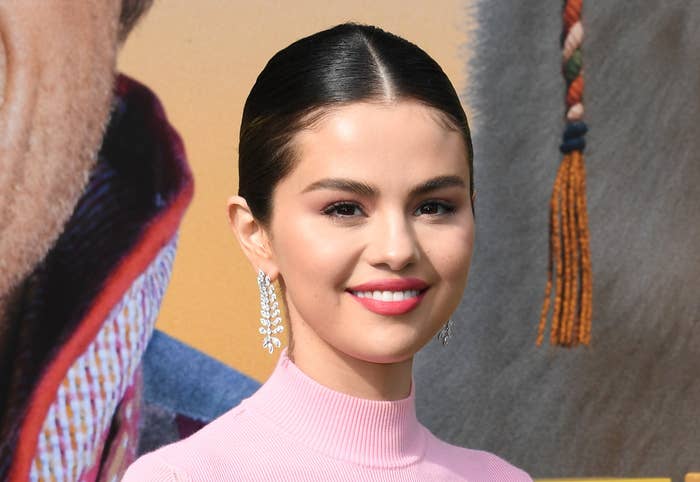 While many singers, including Lady Gaga and Sam Smith, have postponed the release of their new music in the wake of the crisis, Selena took to Instagram yesterday to confirm that the planned release of the deluxe edition of her new album — containing three new songs, including "Boyfriend" — will be going ahead this week.
"Many of you know how excited I've been to release a song called 'Boyfriend,'" Selena wrote on Instagram stories. "It's a lighthearted song about falling down and getting back up time and time again in love, but also knowing that you don't need anyone other than yourself to be happy."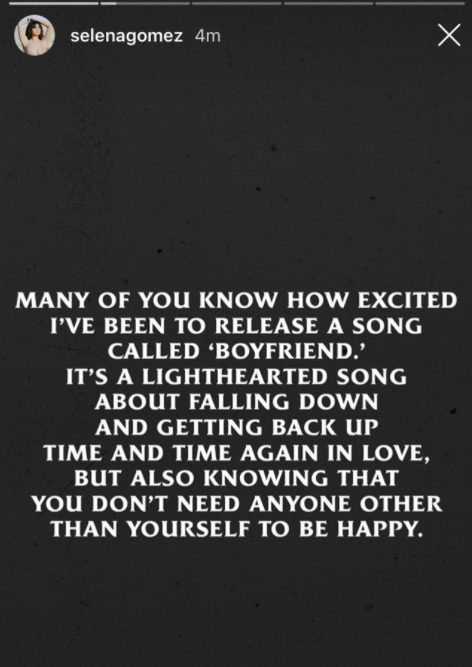 Selena went on to say that the song was written before the "current crisis" and that the lyrics should be viewed in that context.
"We wrote it long before our current crisis," she explained. "But in the context of today, I want to be clear that a boyfriend is nowhere near the top of my list of priorities."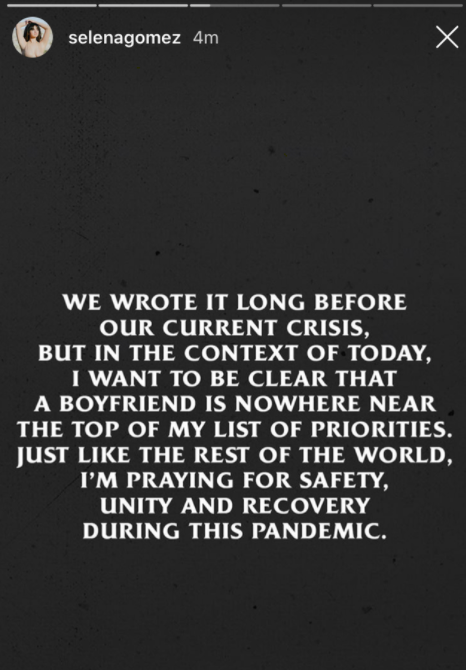 "Just like the rest of the world, I'm praying for safety, unity, and recovery during this pandemic," she added.
And Selena went on to say that she'll be donating some of the proceeds of the single and other merchandise on her website to coronavirus relief efforts.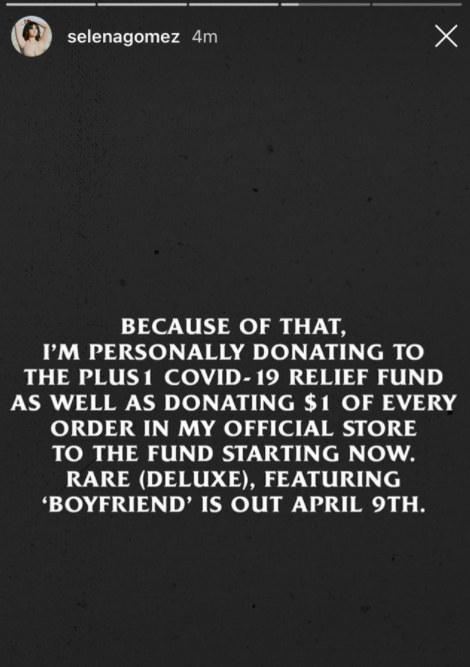 Selena has spoken about her love for the unreleased song — which was being held for the deluxe edition release of Rare — for months.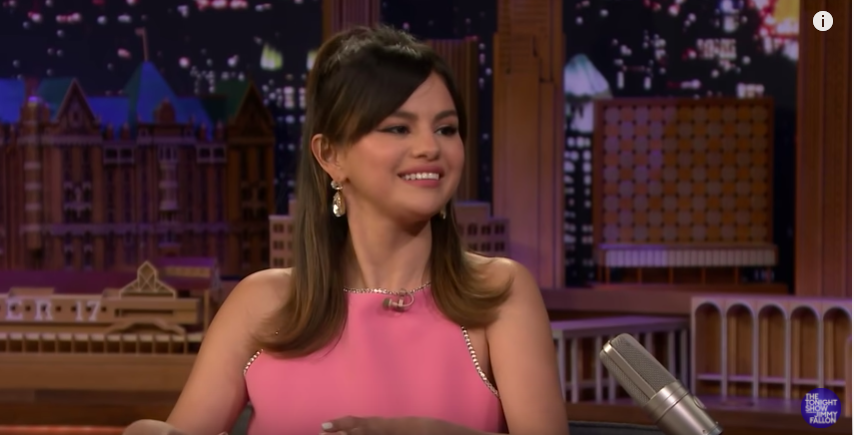 And back in January, Selena's cowriter on the track revealed the inspiration behind it.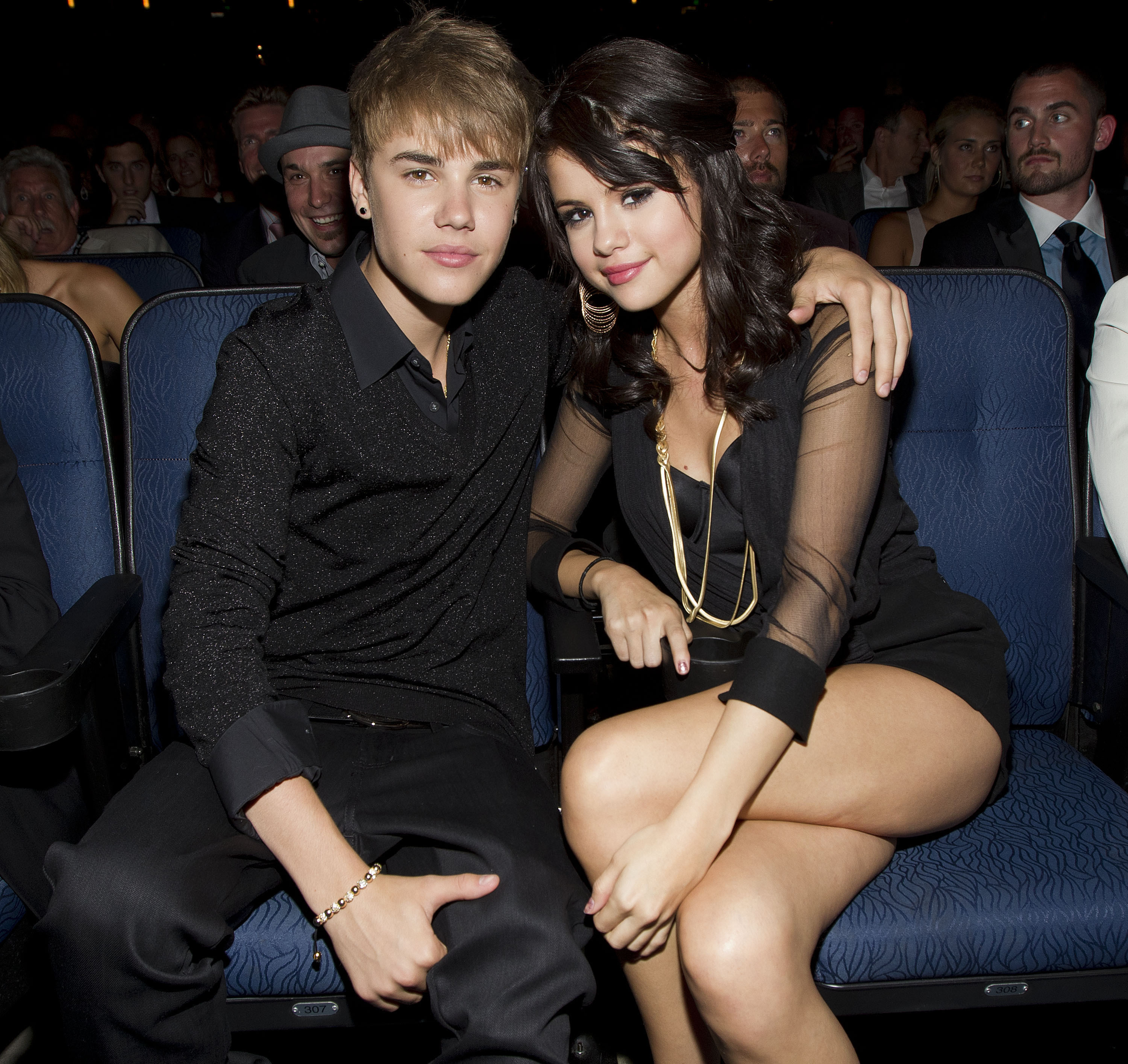 "One of the lyrics is about a fine line between a want and a need," Julia went on. "Yes, she wants a boyfriend, but it's not a need. She's OK on her own, and we all should be too."