Everyone knows that Blake Lively and Ryan Reynolds are complete experts at trolling the hell out of one another.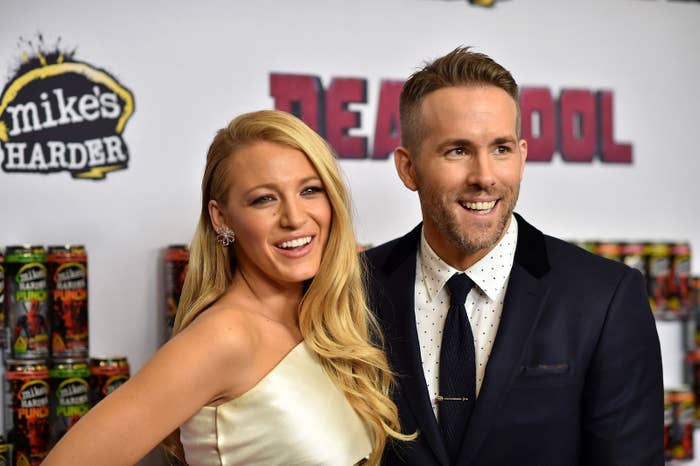 Remember the completely savage exchange they had on Valentine's Day after Ryan posted this photo on Instagram?
At the time, I was pretty certain that the pair had reached peak savagery. However, I was wrong.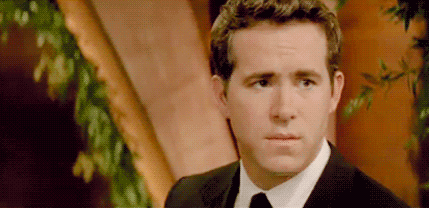 Because, a couple of days ago, Blake tweeted a trailer for her new movie, A Simple Favour, which ended with her saying this.
And Ryan responded with this incredible-on-every-level tweet.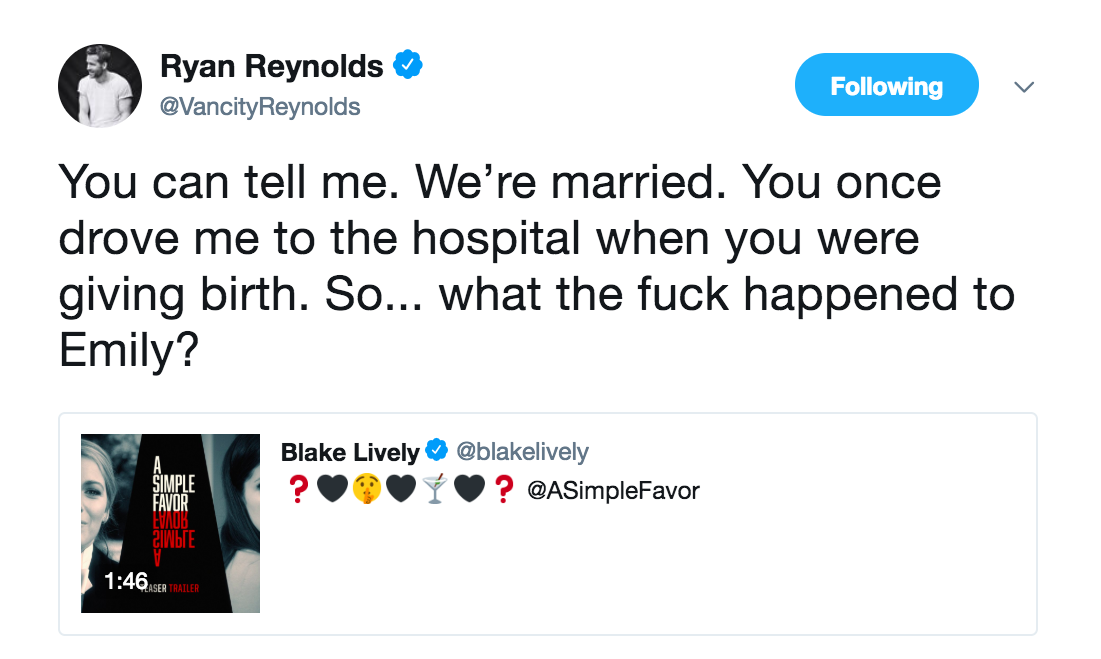 Well, never one to be outdone, Blake hit back with this.

And people loved her for it.
Well played, everyone.