There are hundreds of reasons to love Chrissy Teigen. Her clapbacks, for one.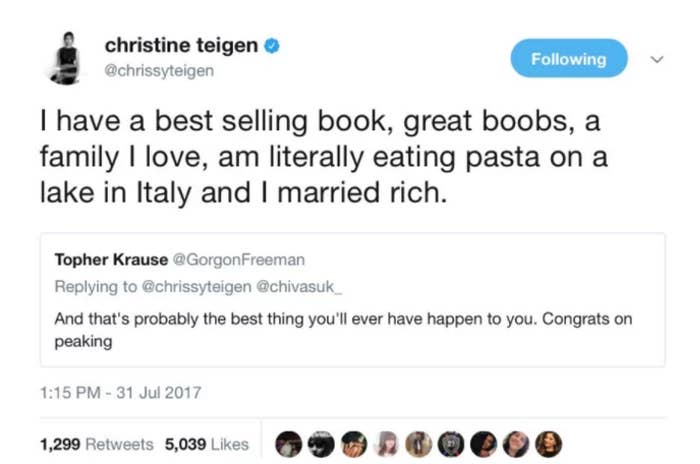 In fact, let's be honest – her Twitter is the best place on the internet.
But the real reason we love her is because she's really honest – especially when it comes to her body.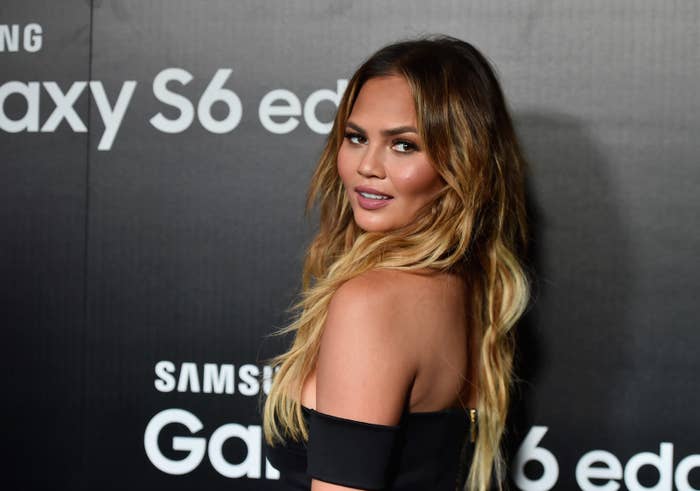 And then after having her daughter Luna, posted another photo to demonstrate that women's bodies change, people, and there's no shame in that.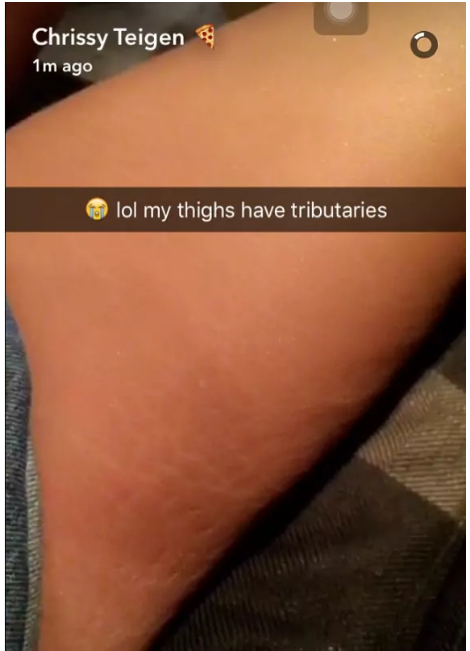 Everyone loved her for it.
Well, Chrissy has struck again with the ~relatable content.~ This time, she's shared a video of her "period skin."
Yes, that's right, Chrissy gets angry spots and blotchiness just like all of us.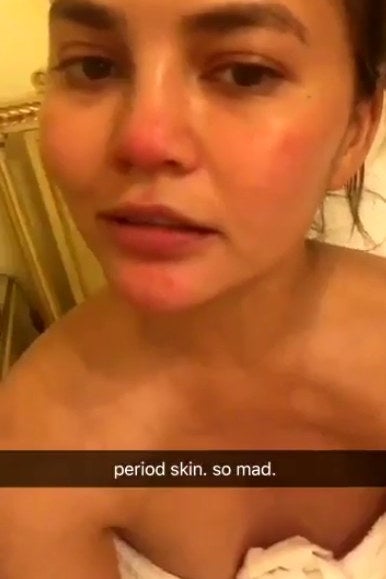 She shared the video on Twitter, telling followers: "This is my skin on my period. Look at it. [It's] so angry. Ow."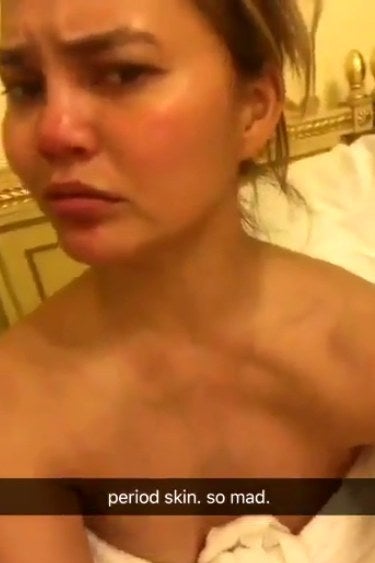 And her followers were quick to thank her for sharing such an honest post.
As well as saying she'd made them feel "less alone."
Some shared their own experiences of hormonal breakouts.
And even offered tips for dealing with period skin.
And a few people felt #Blessed that their cycles had synched with Chrissy's.
Chrissy, you're a queen. Never change.