Lana Condor, the star of To All the Boys I've Loved Before, has accused president Trump of "endangering Asian Americans" after he repeatedly referred to the coronavirus as "the Chinese virus" over recent days.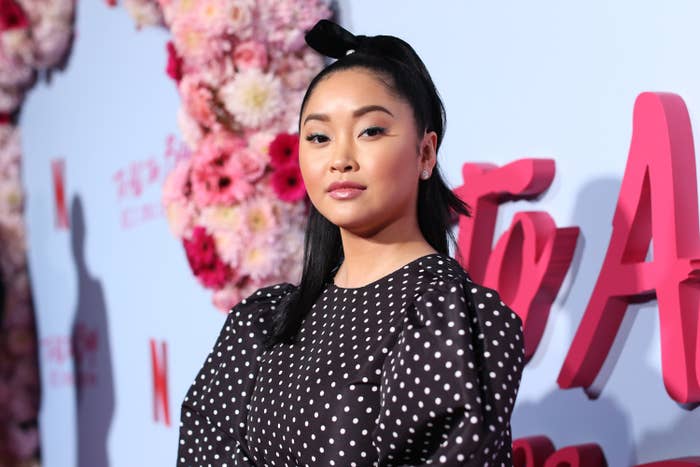 Since the coronavirus was first identified late last year in Wuhan, China, there have been numerous reports of racist and xenophobic attacks against Asian people.
And, over recent days, Trump has taken to referring to the coronavirus as "the Chinese virus" or "the China virus" with increasing frequency — something which many people have said only fuels stigmatisation and racism.
Following the comments, Lana posted to her Instagram story, addressing Trump directly with a post which began: "Be better. To wake up to your chaos is truly a nightmare. Please. Be better."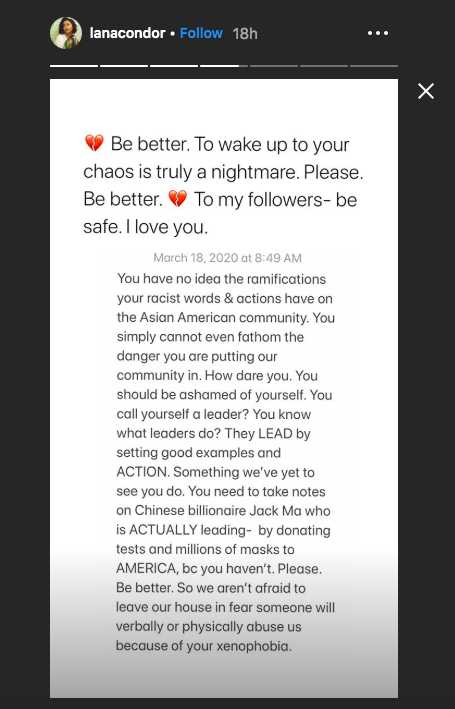 "You have no idea the ramifications your racist words and actions have on the Asian American community," she went on. "You simply cannot even fathom the danger you are putting our country in."
"You call yourself a leader?" Lana continued. "You know what leaders do? They LEAD by setting examples and ACTION. Something we've yet to see you do."
Lana then gave the example of Chinese billionaire Jack Ma, who has sent materials to help combat the crisis to multiple countries, including America.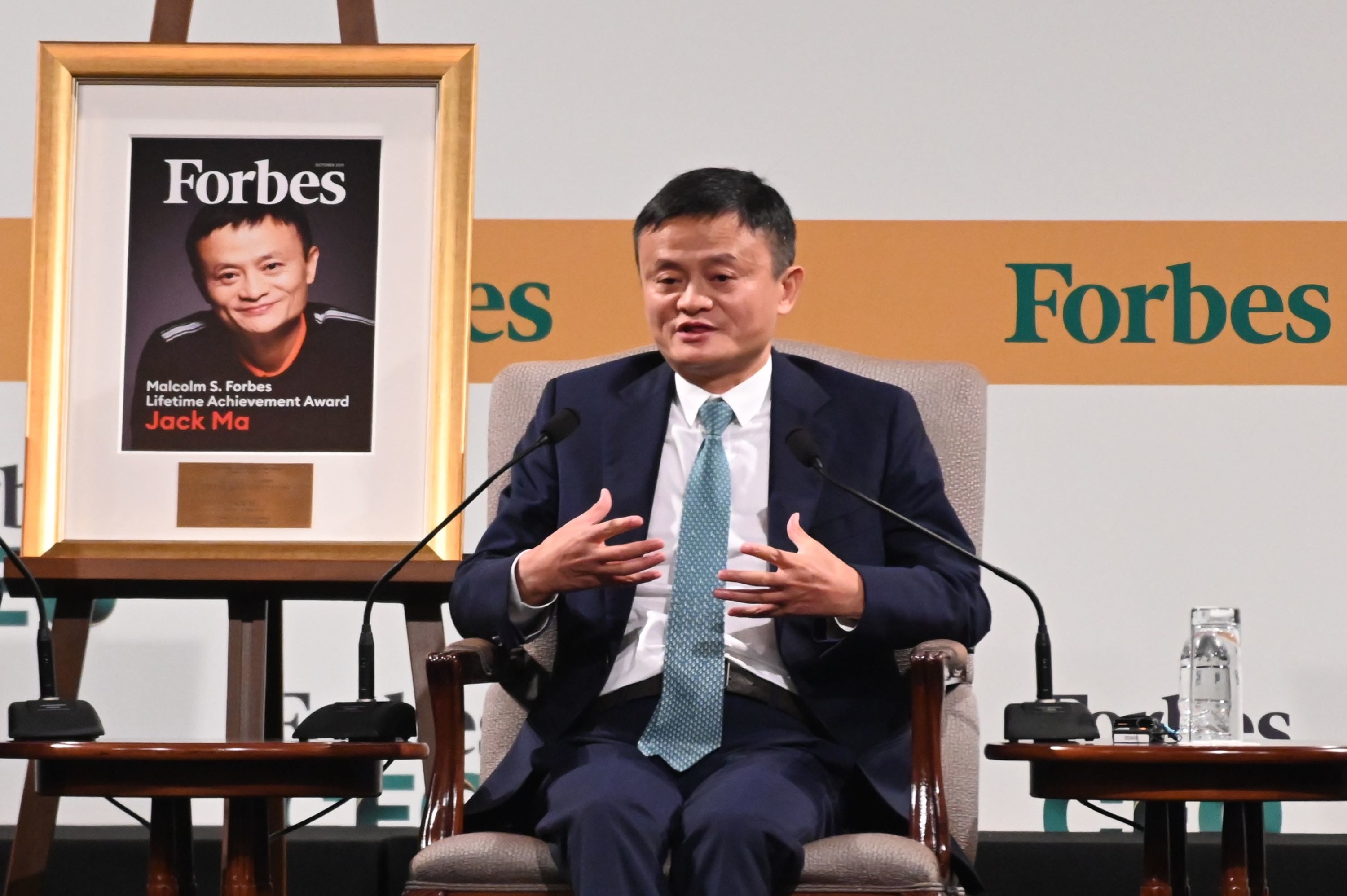 "Please. Be better," she ended her note. "So we aren't afraid to leave our house for fear someone will verbally or physically abuse us because of your xenophobia."