In fact, during last week's Keeping Up With The Kardashians, Kim had a sip of alcohol at her high school reunion and Khloé was so shocked she tweeted about it.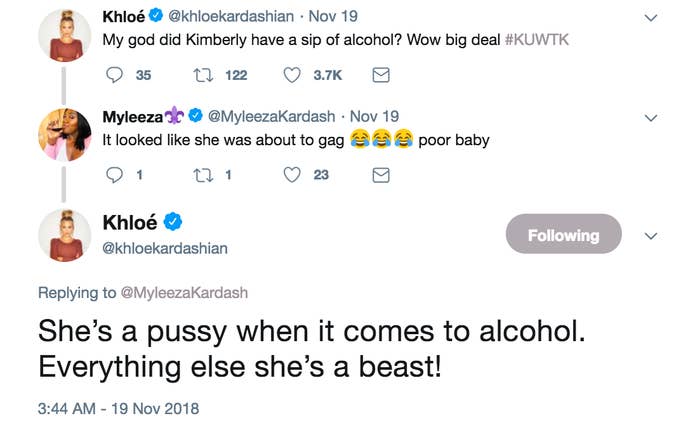 Well, in the latest episode of Keeping Up With The Kardashians, Kim made the shock confession that she did have some "wild" days in her late teens — and that she was high on ecstasy when she got married the first time and when she made her infamous sex tape.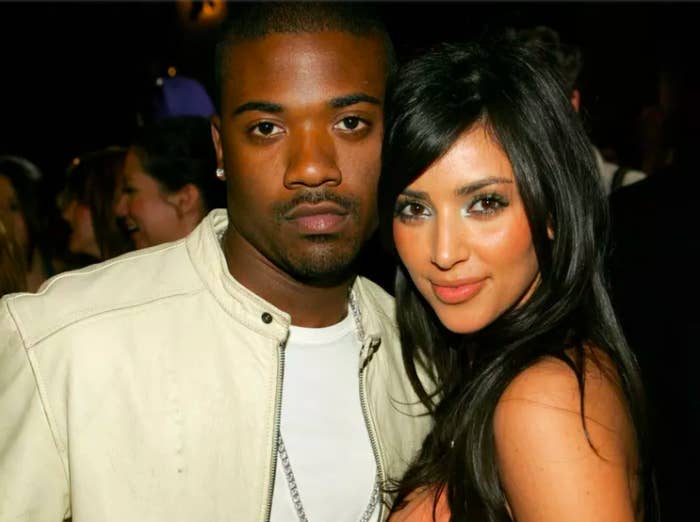 Kim made the confession during a conversation about her "wild days" with Scott Disick and Kendall Jenner.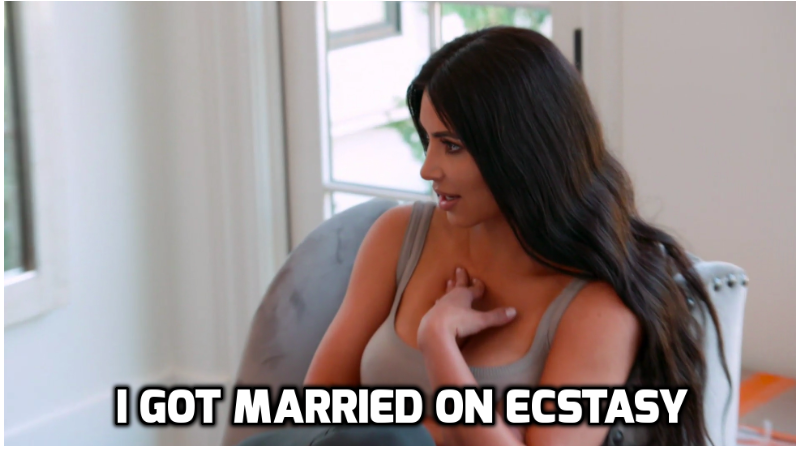 Kim then went on to say that the second time she took the drug she ended up making her infamous sex tape with Ray J.
When Scott said he couldn't believe that Kim was high in the tape, she revealed that it was "obvious" since her jaw was shaking throughout.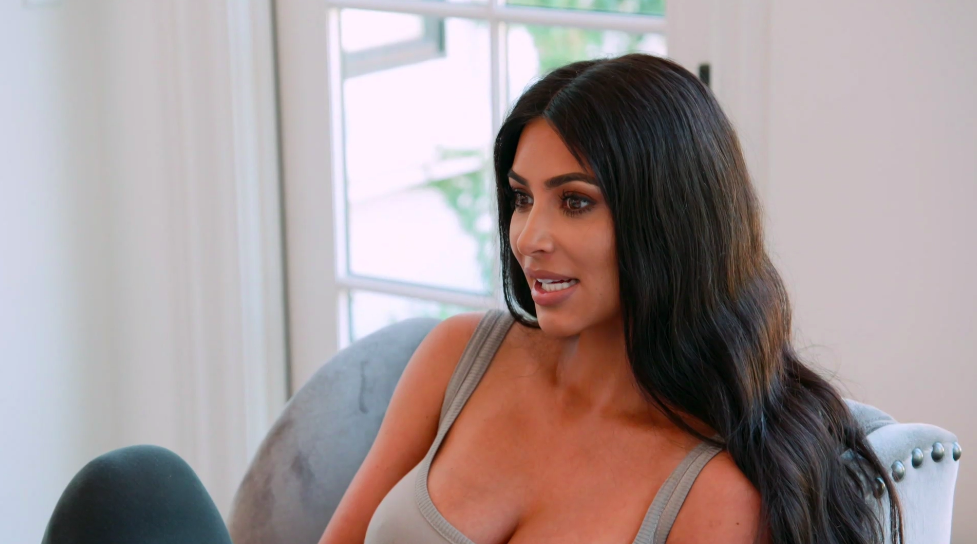 But that wasn't it — Kim went on to recall a time in Ibiza when she and Paris Hilton stayed out all night and decided to sleep on rafts in the ocean.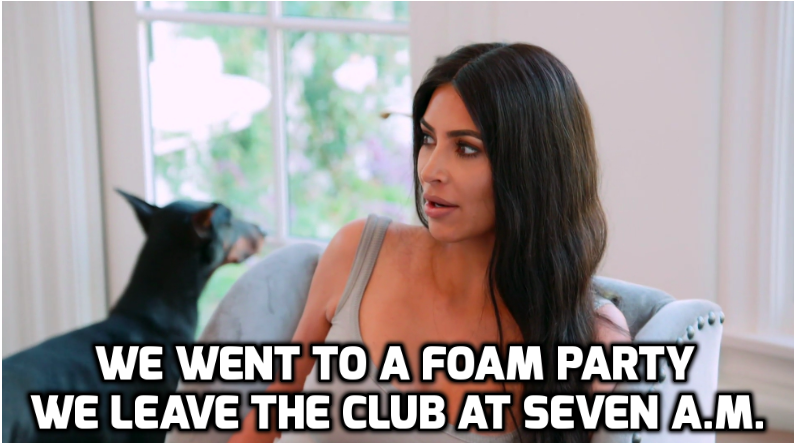 And in her confessional, Kim said that to this day she's still "the life of the party."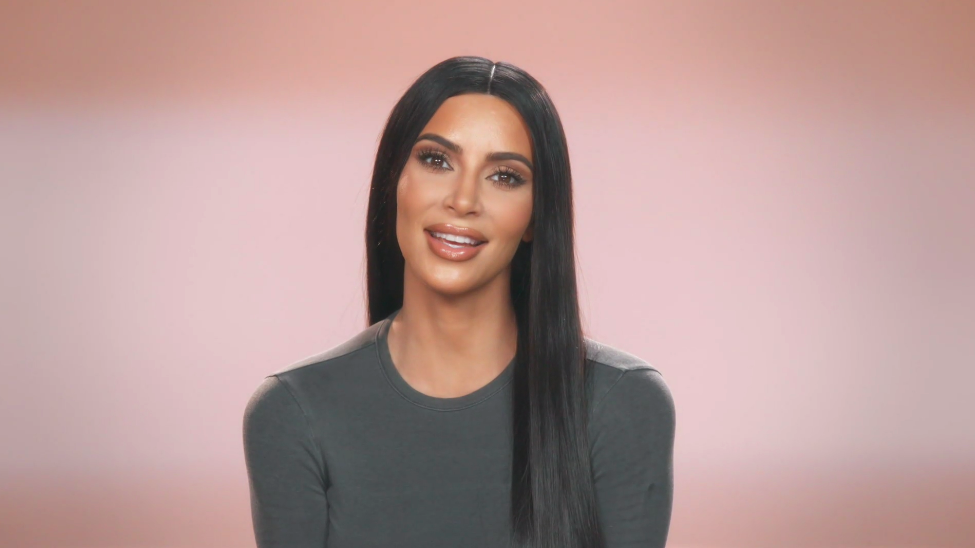 People immediately took to Twitter to express their feelings about Kim's confession. Some said they were shocked that Kim had used drugs.

Others said it made her more "relatable."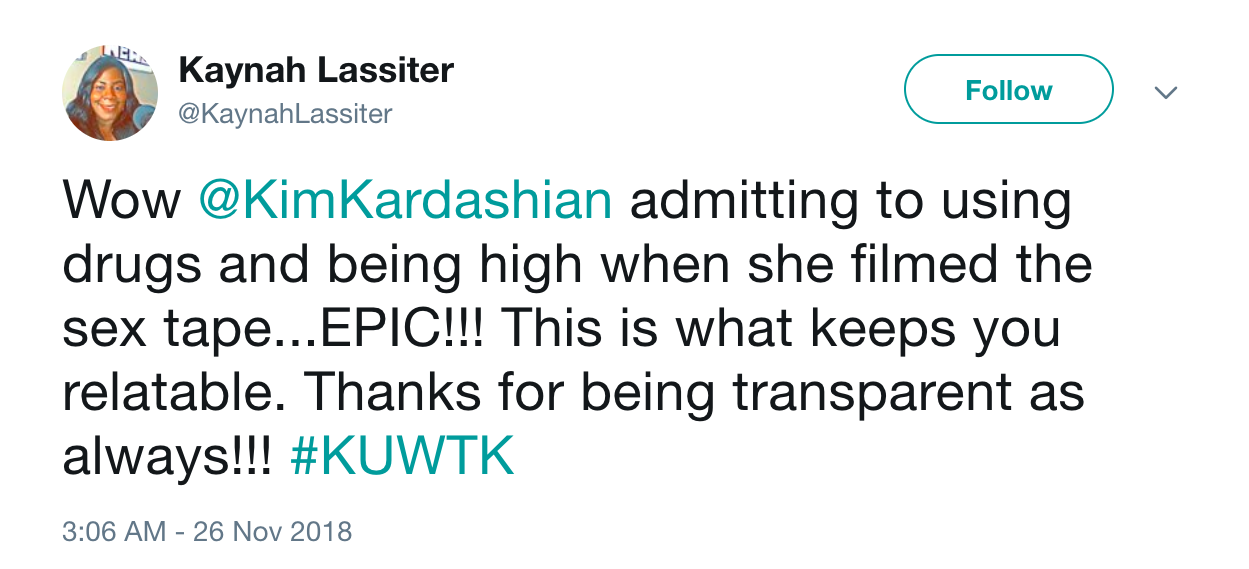 While others criticised her for making the confession when she has so many impressionable young fans.