One thing that you may not know about Kim Kardashian is that she's really funny.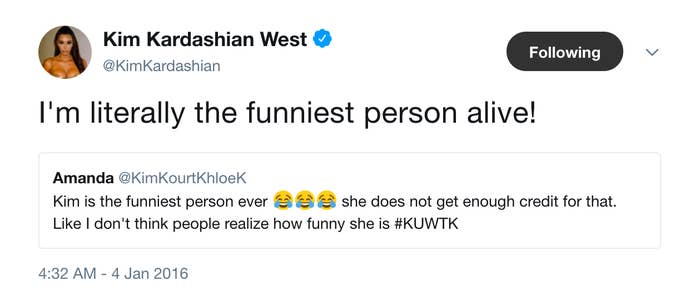 No, genuinely – she's very good at poking fun at herself. Case in point: This excellent tweet.
Well, Kim has now taken her brand of humour over to Instagram where she's spent the past couple of days trolling herself in the captions and honestly, it's amazing.
The first instance was this photo of herself in a bikini, posing up a storm on the side of the pool.
And the caption? THIS.

But she didn't stop there. Kim then went on to share this shot of her taken a couple of weeks ago.
And this time she drew attention to the weird shape of her hand with this caption.

Of course, people were cracking up in the comments.