People Are Praising Kim Kardashian For Being Honest About This Family Photo
Of course, the photo was also instantly iconic.
We all know that the Wests are the most iconic family in showbiz, don't @ me.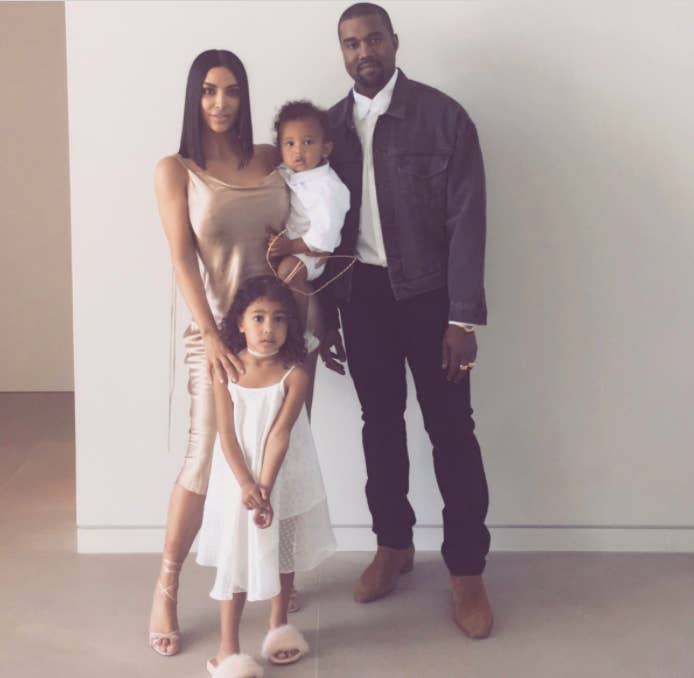 And ever since baby Chicago was born in January, we've been waiting for an updated family photograph.
Well Kim has now supplied the goods, sharing this instantly iconic photo of the family taken over the Easter weekend.
However, as anyone with small children will attest, taking a group photo can be challenging. And along with the image, Kim also supplied some behind-the-scenes details which revealed that getting the shot was a complete nightmare.
Taking to Twitter, Kim said emotions got the better of everyone midway through the photoshoot.
And Kim also revealed that in the photo she's actually gripping the back of Saint's shirt in a bid to stop him running off.
And eagle-eyed fans also noticed that Queen North West appears to be standing on Kim's foot.
But people seemed to love that Kim had been so honest about the photoshoot, and revealed how relatable her caption was.

And ultimately, it all paid off. This image is now Kim's third most popular photo of the year, after these two photos of Chicago.