Earlier this week, Kim Kardashian and Kanye West welcomed their new baby girl into the world.
Kim announced the news on her app, stating that the whole family were madly in love with the new arrival.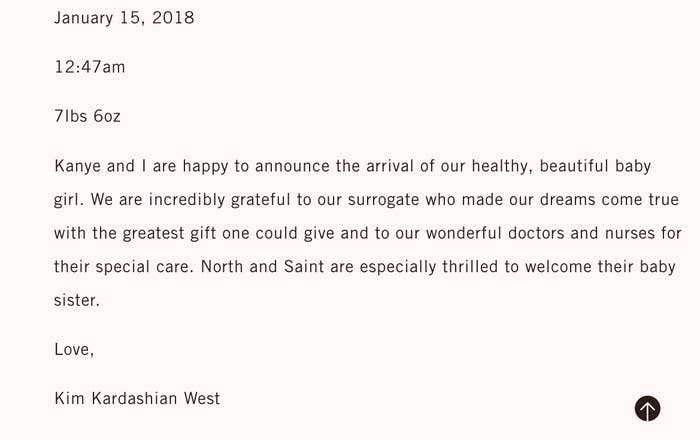 But since Kim and Kanye are yet to announce their daughter's name, everyone's losing their minds with speculation. After all, this is Kimye – parents to North and Saint – so we know that the moniker will probably be unusual.
So, when Kim shared this photo of the Louis Vuitton pattern without any context, people immediately questioned whether it was a clue as to what the name might be.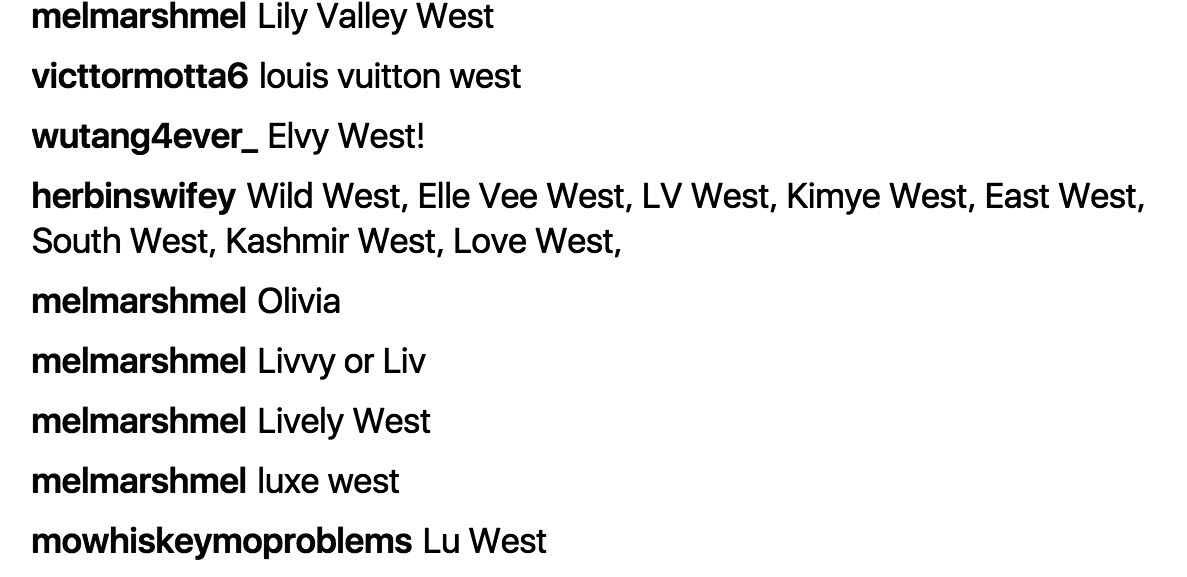 However, Kim has now shut this speculation down, explaining that the post was actually simply in tribute to the men's artistic director who is leaving the brand.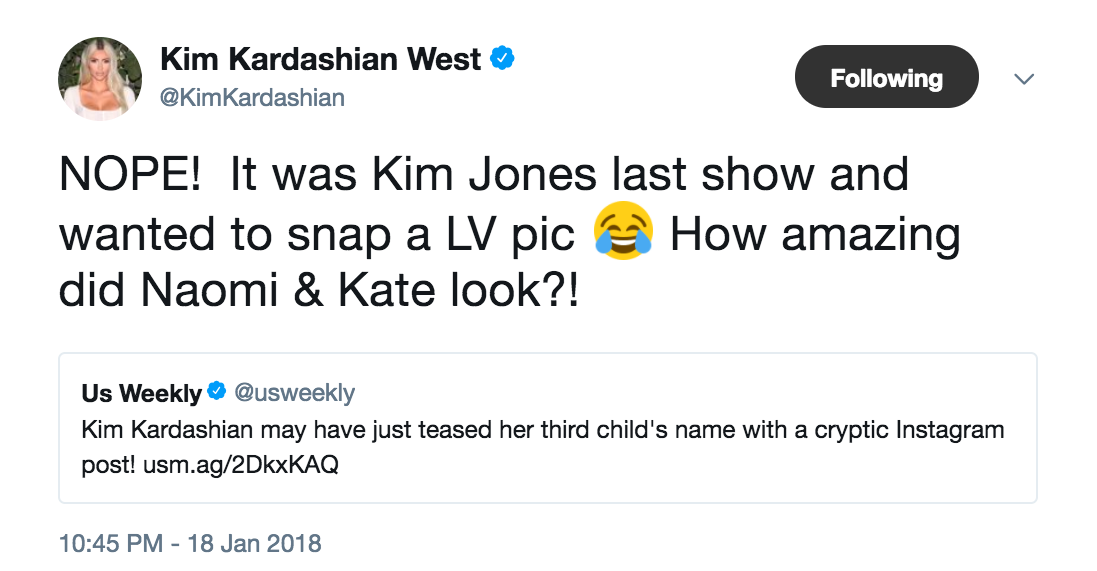 What's more, Kanye confirmed yesterday that he and Kim haven't yet decided on a name for the little one.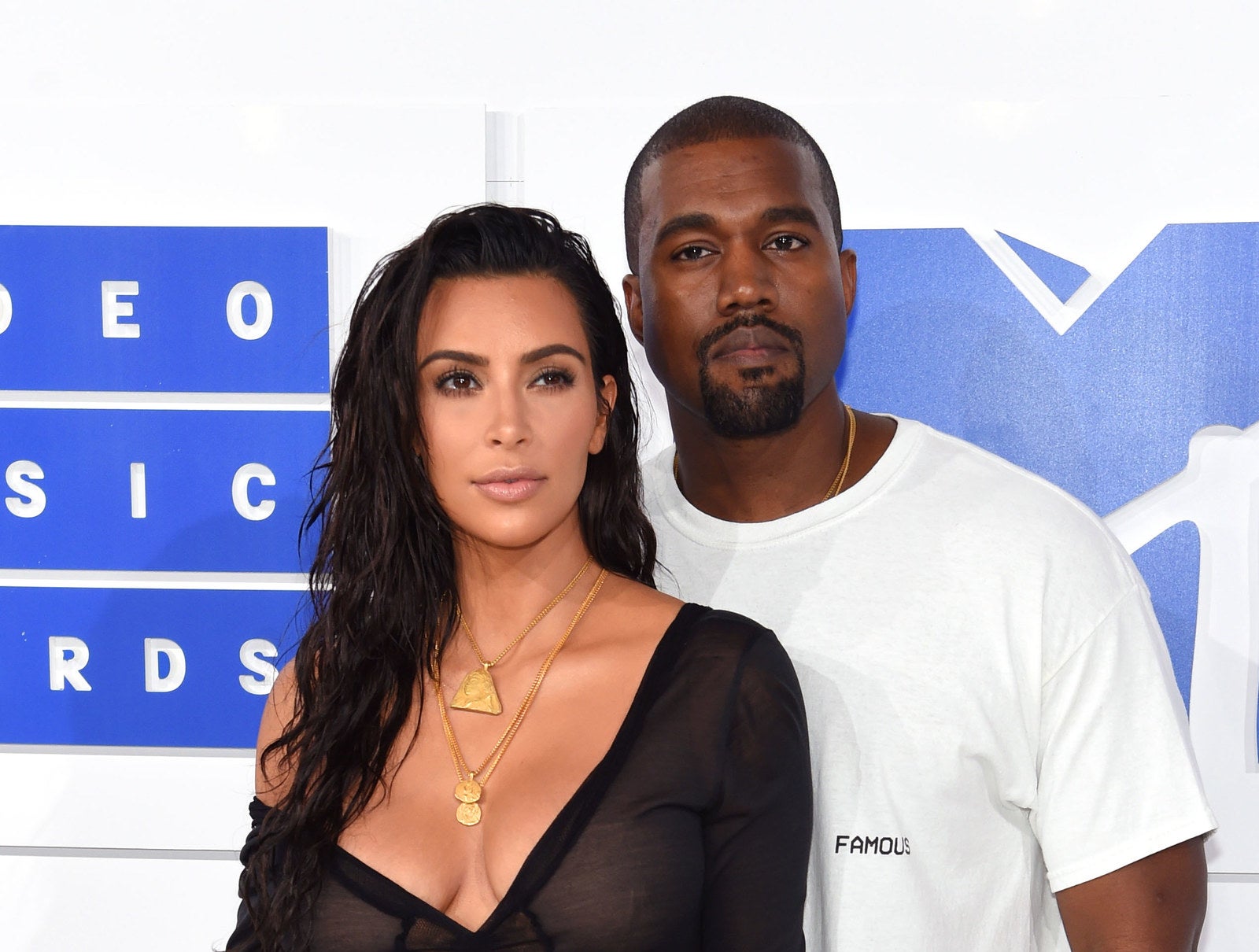 However, Kim did recently drop a hint by saying that she and Kanye would likely choose a name with one syllable in keeping with North and Saint.
But it seems we'll have to wait a bit longer until we know for sure.