Kim Kardashian Just ~Used Her Platform For Good~ In The Absolute Best Way
She filmed the episode in the hope of "shining a light" on LA's homelessness epidemic, and it seems to be paying off.
Kim Kardashian is endlessly accused of ~having no talent,~ ~being shallow~ and ~not using her platform for good.~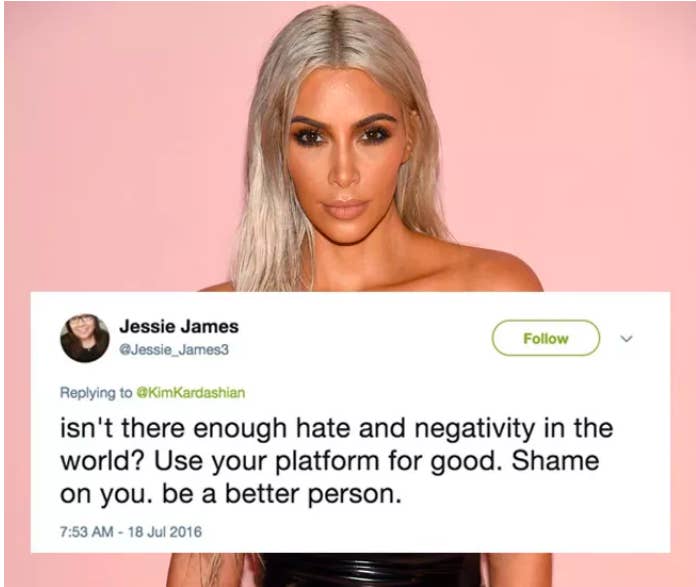 But people, this 👏 is 👏 not 👏 the 👏 case.
Not only did I harp on about it in this post, but during the most recent season of Keeping Up With The Kardashians, the family have dedicated portions of episodes to addressing causes they believe in.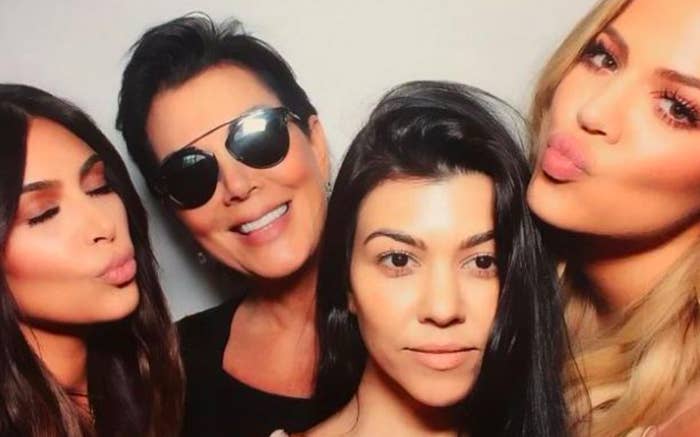 For example, Kourtney, Kim and Khloé visited Planned Parenthood's headquarters to learn more about the organisation and spread awareness about the work they do.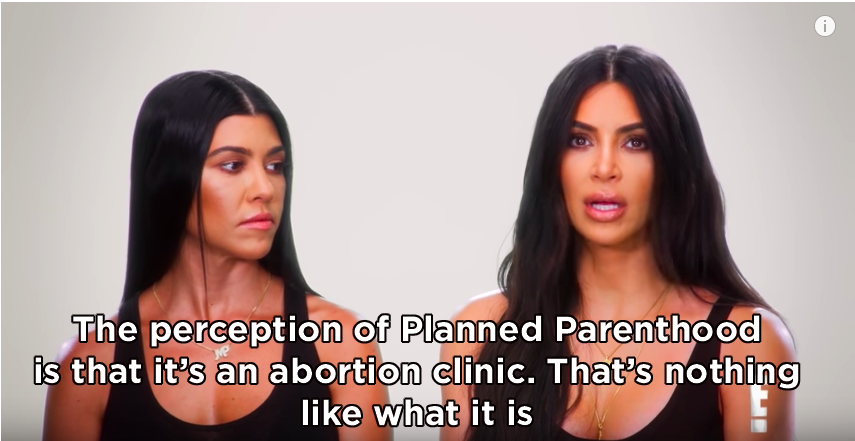 Kim also got involved with EveryTown, visiting the families of gun violence victims which was filmed for the show.
But one of the stand-out episodes this season was dedicated almost in its entirety to addressing the Los Angeles homelessness epidemic.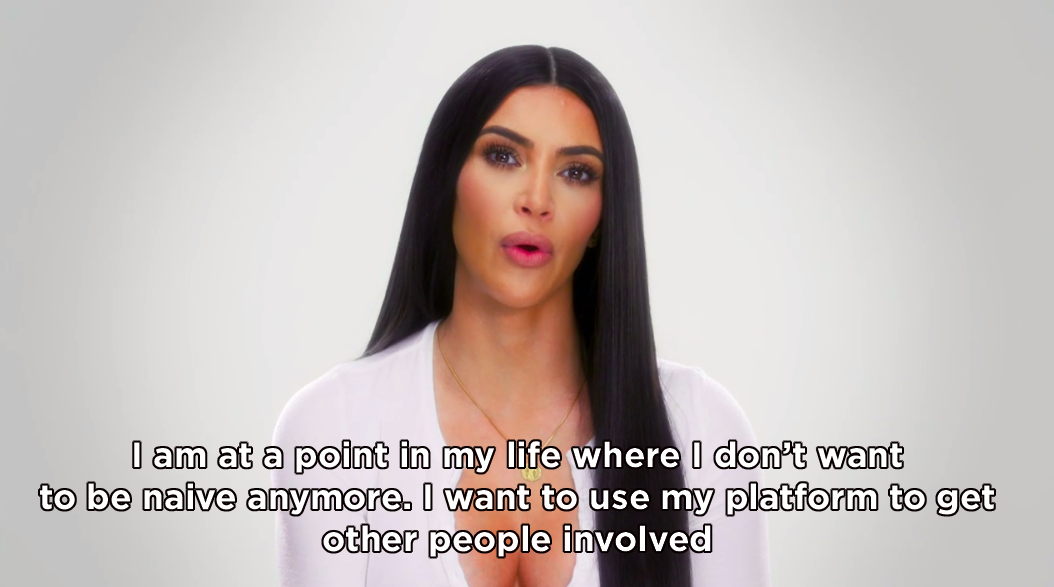 After driving through downtown LA, Kim was shocked by the increase in homelessness and became intent on somehow getting involved to help the cause.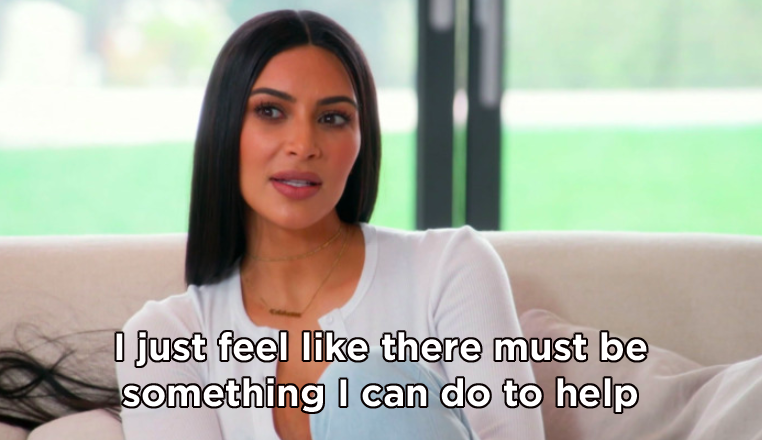 She first contacted the Union Rescue Mission homeless shelter to get a better sense of the problem.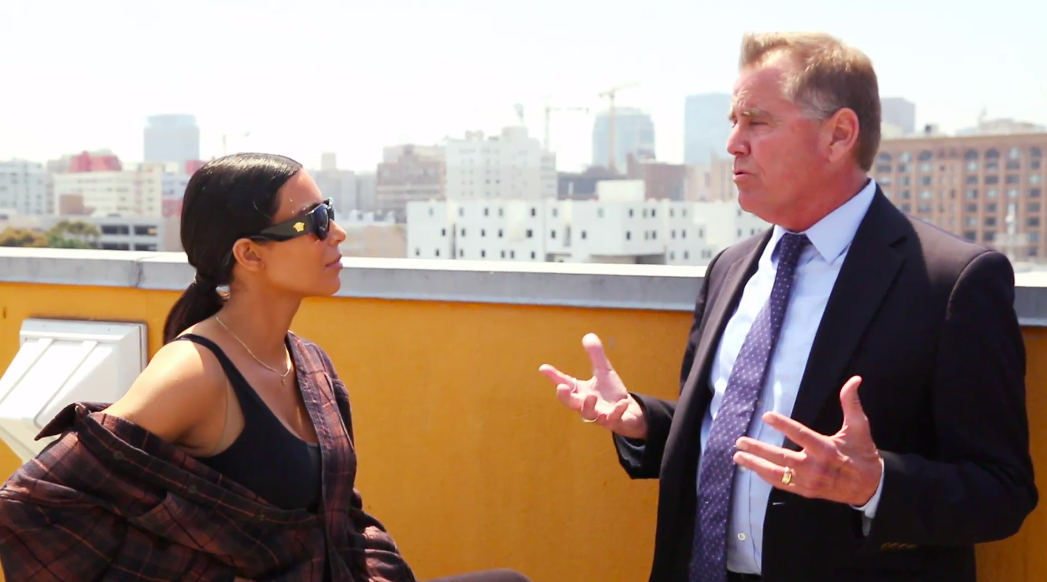 While she was there, Kim learned that the homelessness crisis is the "worst manmade disaster in the United States," and heard the stories of women who had been made homeless simply through having or losing low-income jobs.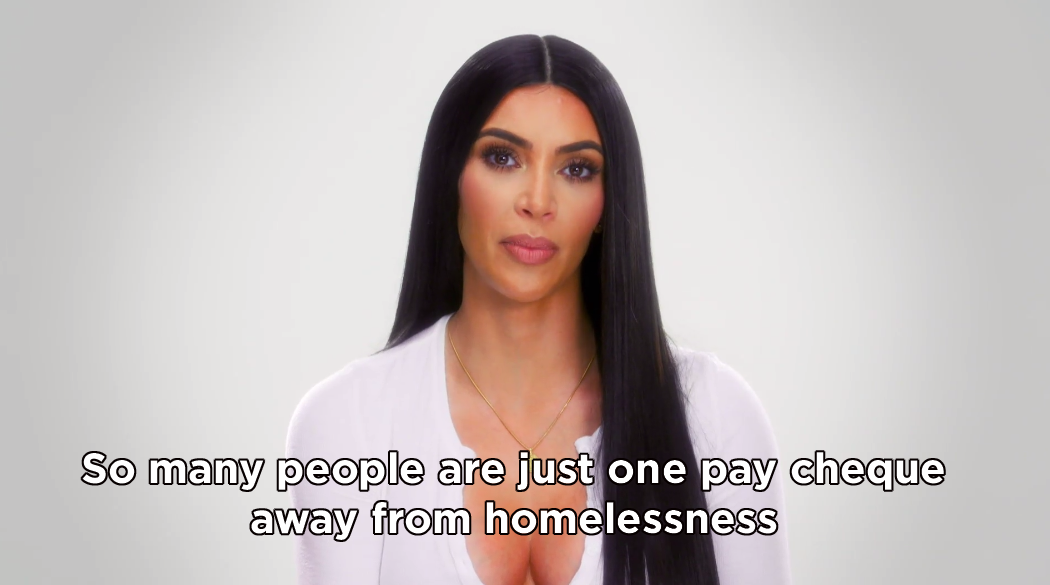 She then contacted LA councilwoman Nury Martinez, who has dedicated much of her career to attempting to tackle the issue.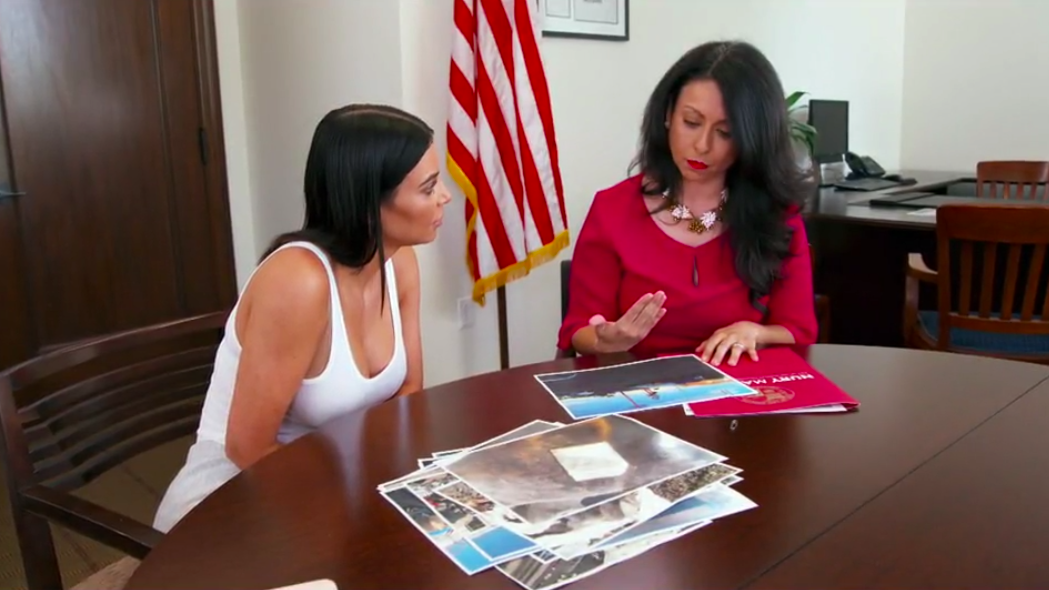 Nury showed Kim photos of her district, which led to Kim deciding to take the KUWTK cameras to the location, so that viewers could witness the devastation.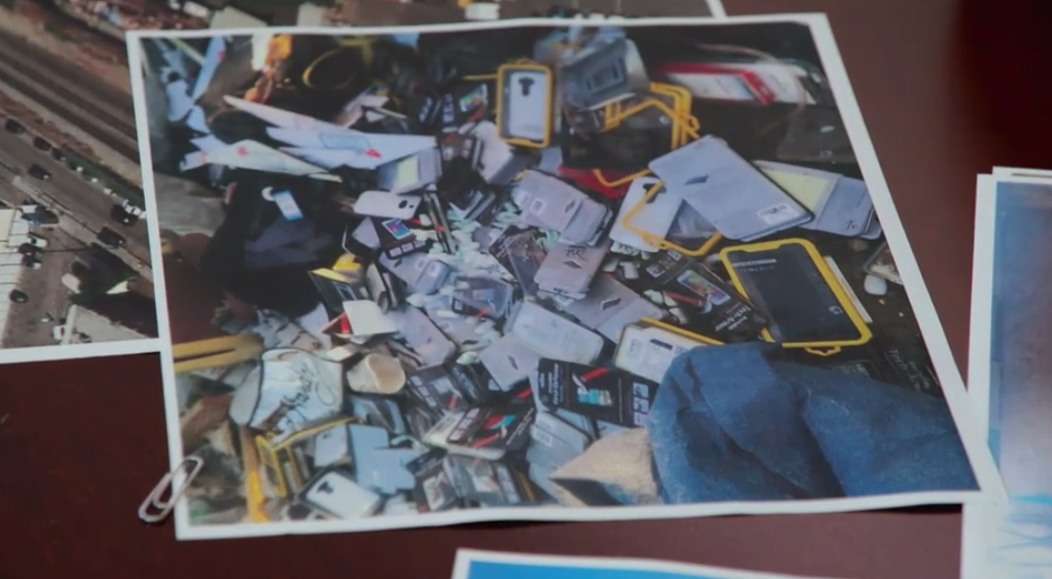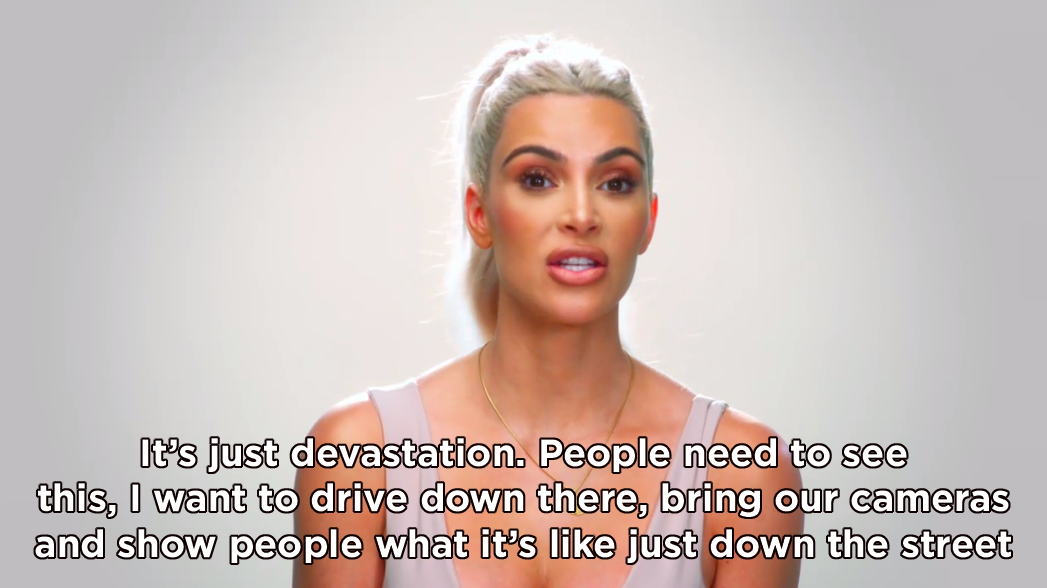 Kim and Nury also visited some of the people who had been made homeless and heard their stories.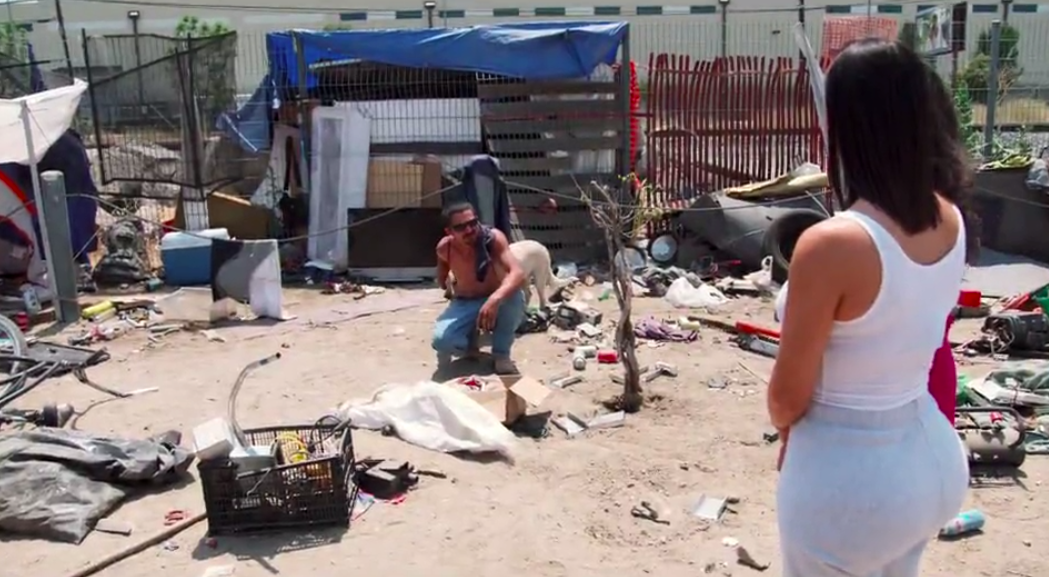 She then visited Alexandria House, a longterm shelter for women and children. Kim threw an event at the shelter which offered the women there access to sessions on money-management, CV writing, as well as toiletries and beauty products.
Kim ended the episode by imploring the city of LA and the whole of America to "come together" in an aim to solve the issue.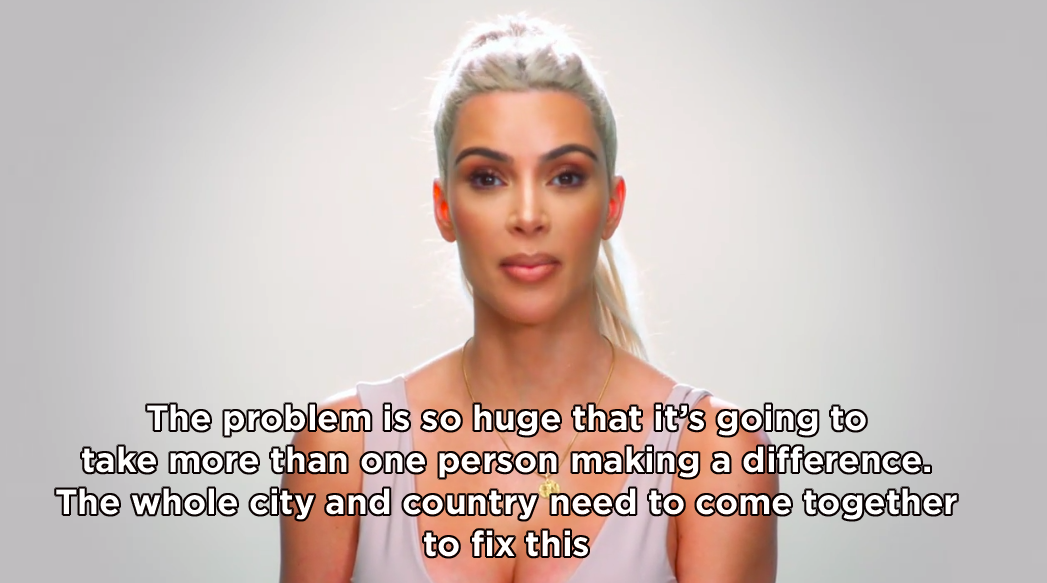 And it seems that Kim's effort to "shine a light" on homelessness has begun to pay off. She took to Twitter to reveal that the episode had such a profound effect on viewers that they've donated in their droves to Alexandria House.