Remember back in April when Tristan Thompson was accused of cheating on Khloé Kardashian and we all spent weeks glued to the family's social media in case they dropped any clues about what was going on behind the scenes?
And remember how, about a fortnight after the allegations broke, Kim appeared on The Ellen Show, called the situation "fucked up" and unfollowed Tristan on Instagram?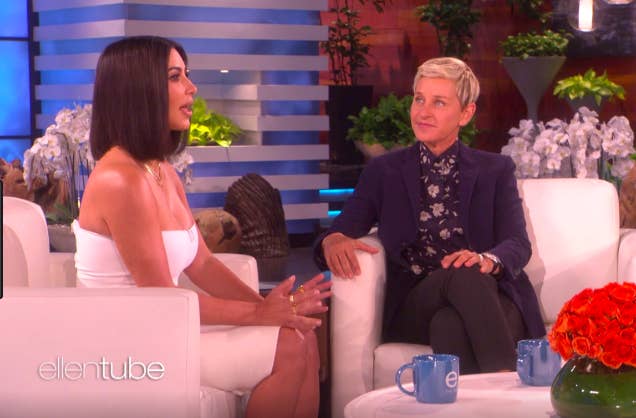 And then two weeks after that, Kim revealed on TV (again) that Tristan had both unfollowed and blocked her on social media because of her comments?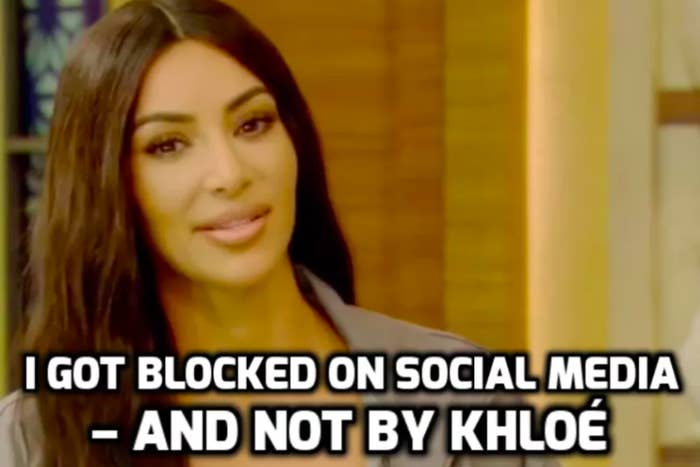 Well, a new teaser trailer for this weekend's Keeping Up With The Kardashians has been released, and it contains the exact moment Kim discovered that Tristan had blocked her. And it's safe to say, she snapped.
The clip begins with Kim chatting with Kourtney about a conversation she'd had with Khloé over her decision to unfollow Tristan.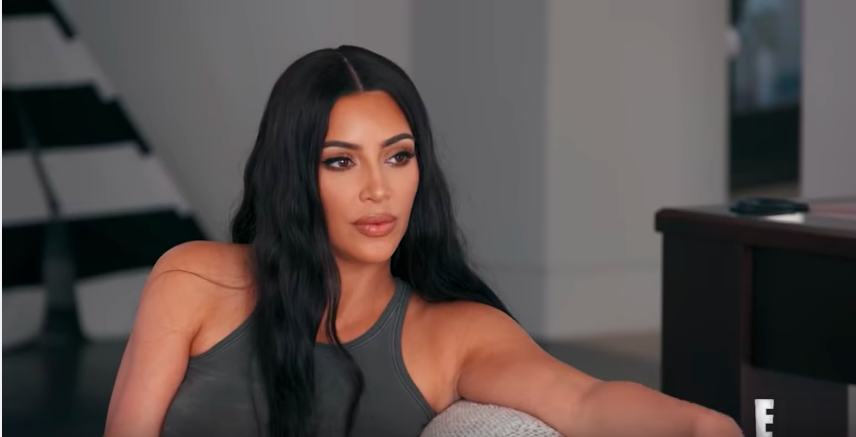 However, when Kim went to see whether Tristan still followed her, she realised that he'd not only unfollowed, but blocked her too.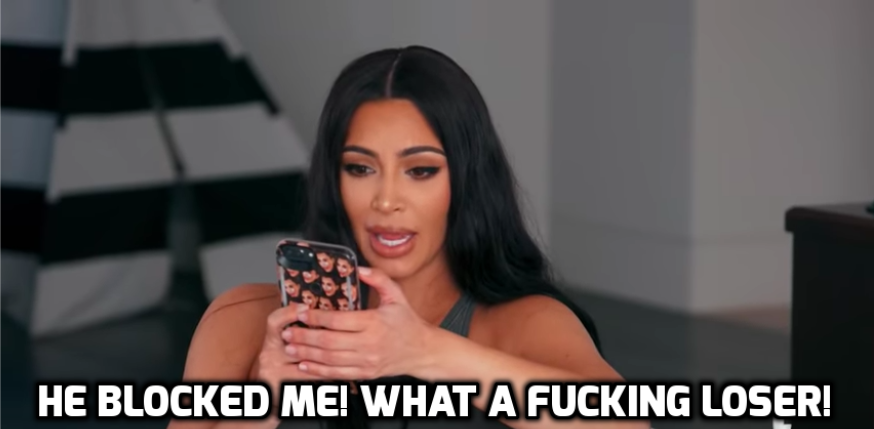 So, Kim immediately called Khloé to inform her of the news. And at this point, she threatened to "spit" on Tristan the next time she saw him.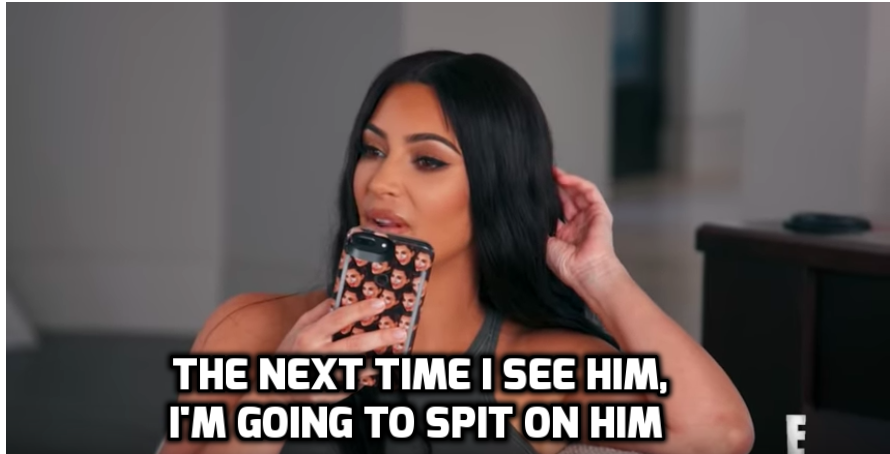 When Khloé asked for how long she should keep the pair separated, Kim responded by saying they'd never be able to co-exist.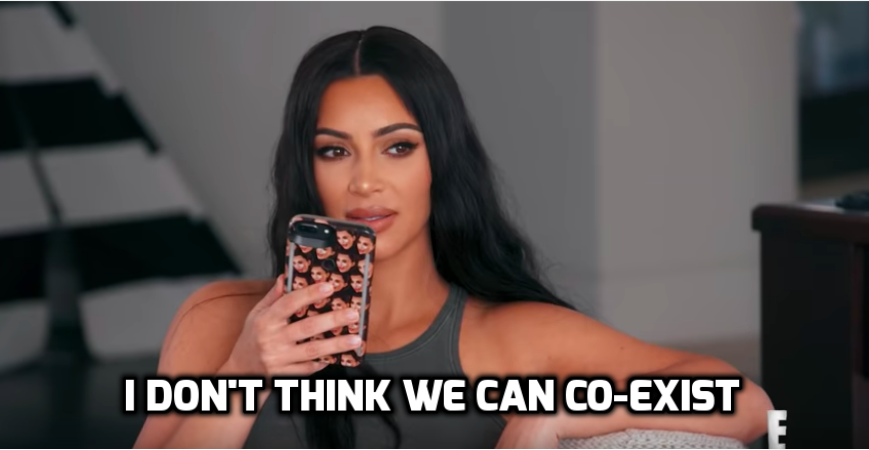 And then signed off by shouting: "Your boyfriend's a fucking loser" after Khloé had hung up.