Back in January, Chris Pratt surprised us all by announcing his engagement to girlfriend of seven months, Katherine Schwarzenegger.
Up until that point, Chris and Katherine had kept their relationship pretty under wraps and away from social media. In fact, Chris had only shared one post about Katherine on Instagram prior to the engagement announcement — this montage of photos to mark her birthday.
Meanwhile, Katherine hadn't shared a single photo of Chris on her Instagram page...
Until now. Because Katherine has finally posted a photo of her fiancé. And it's a cute one of him holding the first lamb born on their farm this year.
But, in a funny twist, Chris wrote the caption on the photo in a bid to prove his "manliness" to the world.

And it wasn't long before Chris shared a photo of Katherine holding the lamb on his page too.
Of course, this came with a funny caption as well.

And people loved the insight into Chris and Katherine's relationship.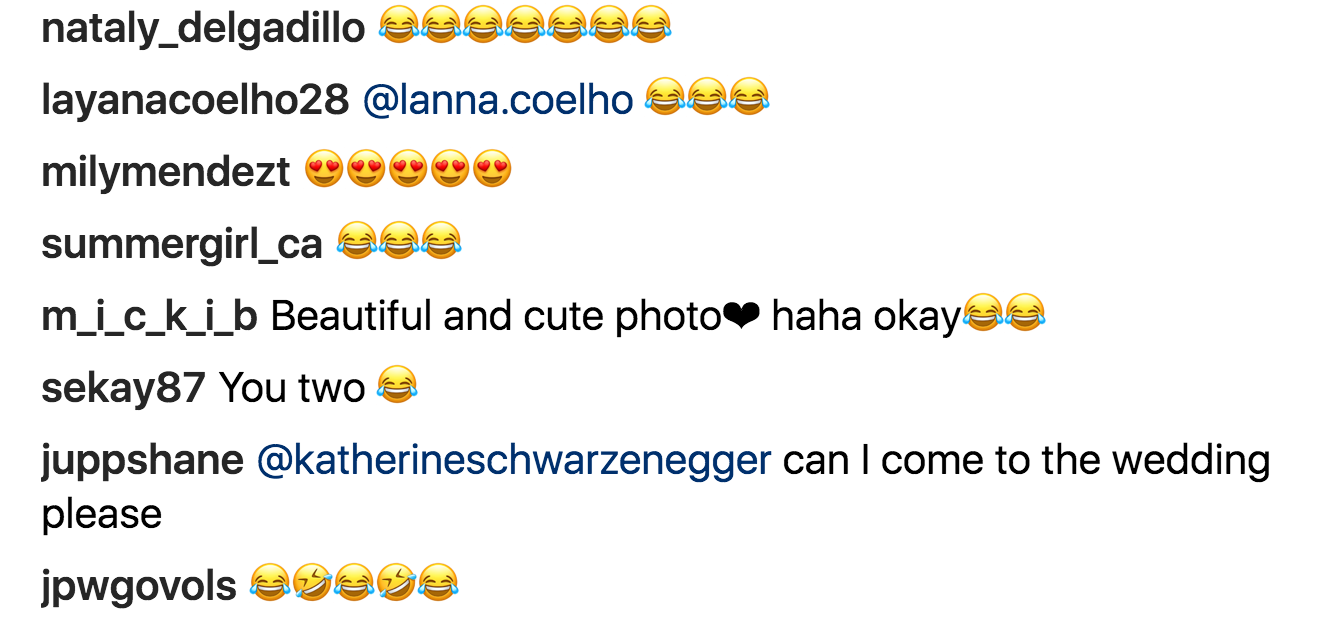 Roll on more Chris/Katherine photos!