Last week, Emma Watson caused ~controversy~ by appearing in Vanity Fair in a semi-sheer top and no bra.
Criticism poured in, from people suggesting she was compromising her feminism by posing topless and headlines objectifying her.
A couple of days later, Emma responded to the criticism, saying that feminism is about "freedom and choice."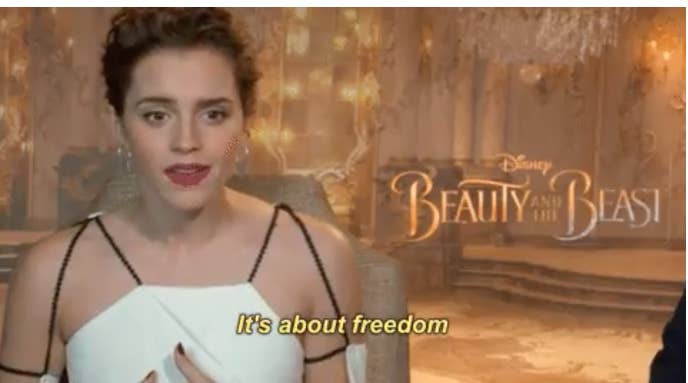 She said:
Feminism is about giving women choice. Feminism is not a stick with which to beat other women with. It's about freedom, it's about liberation, it's about equality.
However, many people remembered an interview she gave three years ago in which she revealed she felt "conflicted" over Beyoncé for calling herself a feminist while appealing to the male gaze.
Lots of people said it was a prime example of white feminism.
Well, Emma has now defended herself by sharing a longer transcript of the interview with her quotes contextualised.
She drew attention to certain sections of the interview by highlighting them – including this quote in which she explained her conflict.
And this one, in which she appears to suggest that Beyoncé presenting herself as sexually empowered as well as intellectual and feminine while not negating her feminist message was one of her main appeals.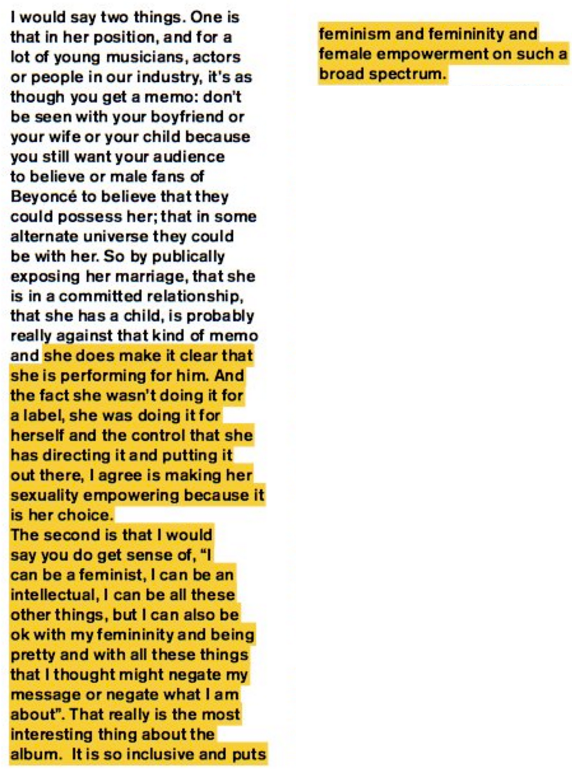 Many people praised Emma for defending herself.
And insisted that Emma's full quotes actually praised Beyoncé.
But some still weren't here for Emma's feminism.
Well, let's face it – both Emma and Beyoncé are queens.