90210 star AnnaLynne McCord has revealed that she was raped by a friend in her own home at the age of 18.
Speaking in a candid interview with the BBC on International Women's Day, McCord explained she was speaking out to counter societal myths about rape.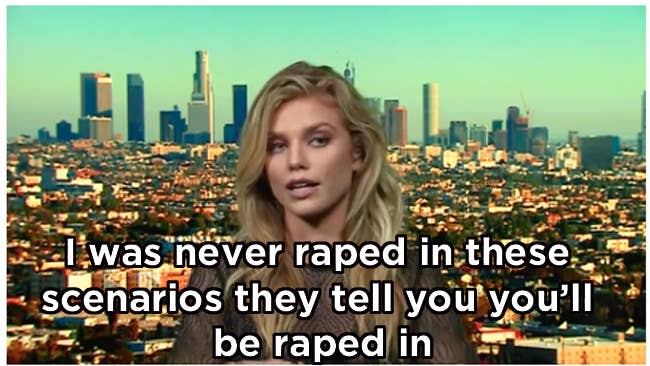 She said:
I left home when I was 15. I grew up the pastor's daughter and I went a little crazy-wild in New York, dancing on tables in little miniskirts. That's why I'm wearing what I am – how I dress does not mean yes. I was never raped in these scenarios they tell you you're going to get raped in. I was in my own home. I let a friend come and stay and I woke up to find my Southern hospitality was being greatly taken advantage of. I woke up, and he was inside me.
She went on to say that for 10 years she believed it was her fault because her "whole body shut down", rendering her powerless to fight back.
McCord said:
For 10 years I thought it was my fault. I didn't fight back. I found out recently through my studies of neuroscience that my body completely shut down and wouldn't let me fight back because I thought that was the only way to cope with abuse.
McCord went on to explain that she tried to shut the experience out of her consciousness, but ended up self-harming and suicidal.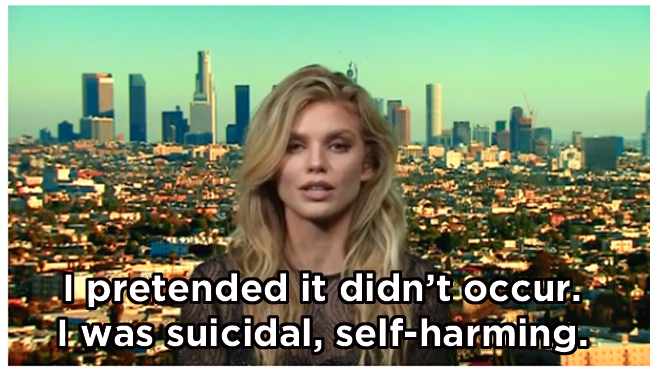 She said:
I pretended like it didn't occur. I thought I was fine and continued "living," if you can call it that. I became very, very dark. Suicidal. Self-harming – cutting up my arms.
It took portraying a rape survivor on 90210 for her to fully remember and deal with the experience.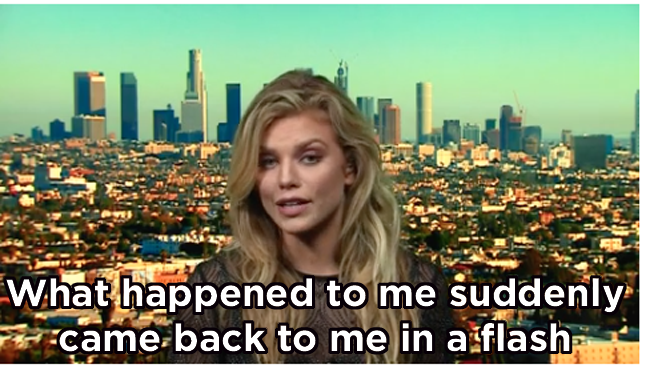 She explained:
I was on the show 90210 and my storyline took a turn. The producers asked me to portray a rape victim. I said, "Yes, this is such an important topic." And I did months and months of episodes. I was in to a second season of the storyline when I had a moment on set and what happened came back to me in a flash.
McCord concluded by urging fellow survivors to not let society dictate or silence their experiences.
She said:
You have a voice. Don't put yourself in a box. Don't let the polite lies of society silence you.