In case you didn't know, this is Chrissy Teigen. TV host, author, model, businesswoman, wife to John Legend and mom to Luna and Miles.
And thanks to her openness, you'd probably assume that you know everything there is to know about Chrissy, right?
Well it turns out, wrong. Because Chrissy has dropped a gigantic bombshell about her own damn name.
It turns out that "Teigen" isn't pronounced "Tee-gan" as we've all been saying for well over a decade. It's actually "Tie-gan."
Chrissy made the revelation in response to this tweet about mispronunciations.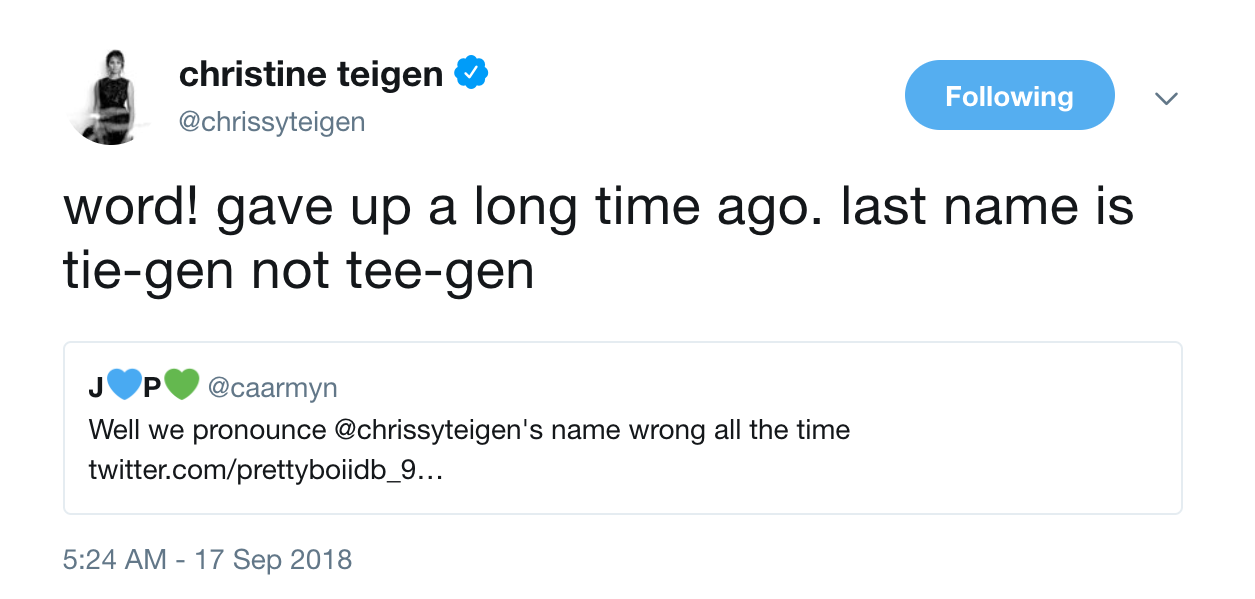 Needless to say, people were mightily confused since Chrissy herself pronounces her name "Tee-gan." But she had an explanation for that.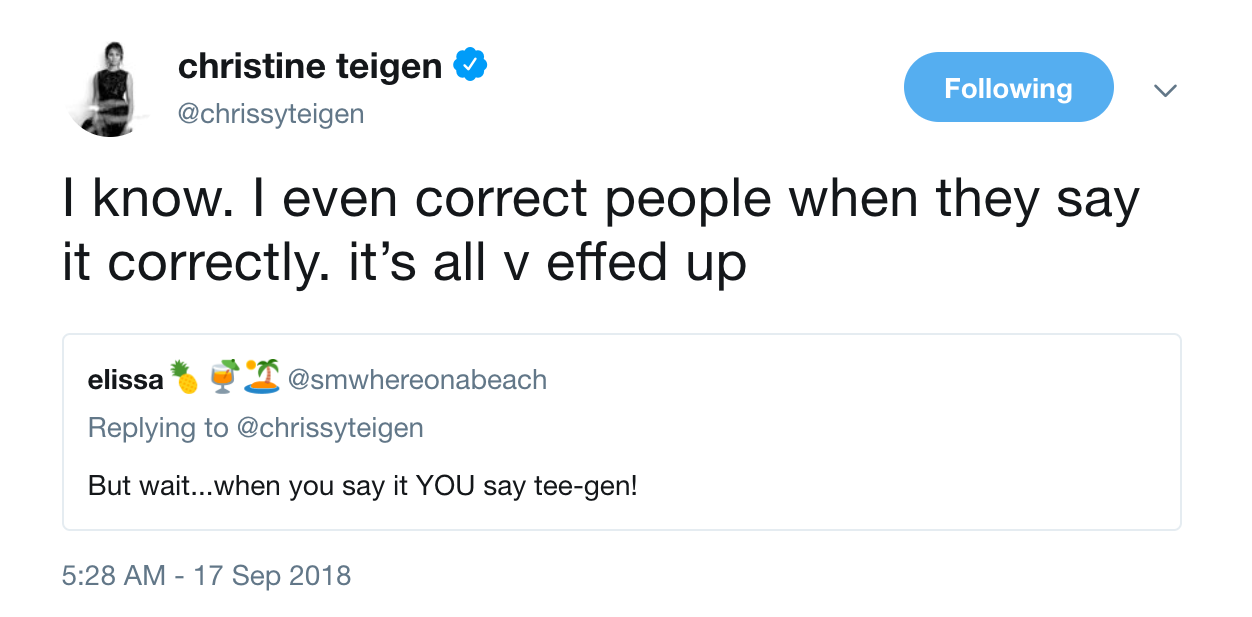 And went on to say that she's somewhat of a people pleaser.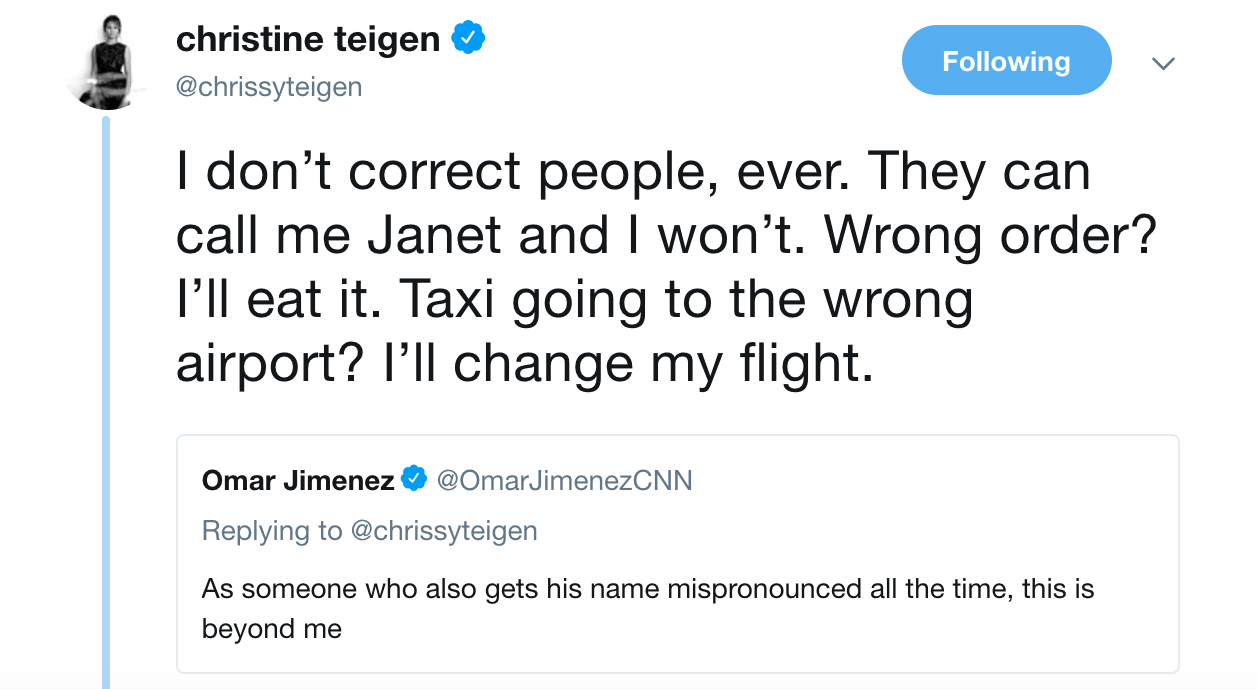 And she then posted a video in which she said: "I'm tired of living this lie. It's Tie-gan," before turning to her mom and asking: "Isn't it, mom?" who agreed.
People's minds were blown.
So, sorry Chrissy for saying your name wrong for all these years. From now on, it's Tie-gan all the way.