It's a long-standing truth that Chris Pratt is perfection in human form. And I'm here to tell you why.
1.
First of all, he's hot AF.
2.
But more importantly, he's perhaps the funniest man in Hollywood.
3.
I challenge you to find an off-the-cuff quip funnier than this.
4.
There are also very few other people who can get away with giving an answer like this to the ~Who are you wearing?~ question.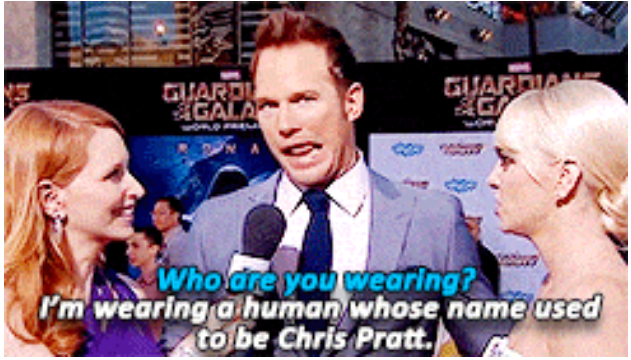 5.
Or give this response in a quick-fire interview.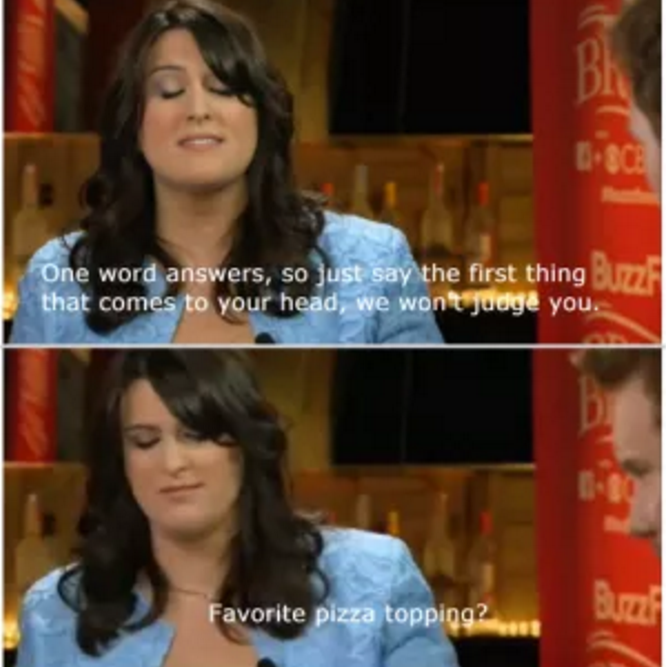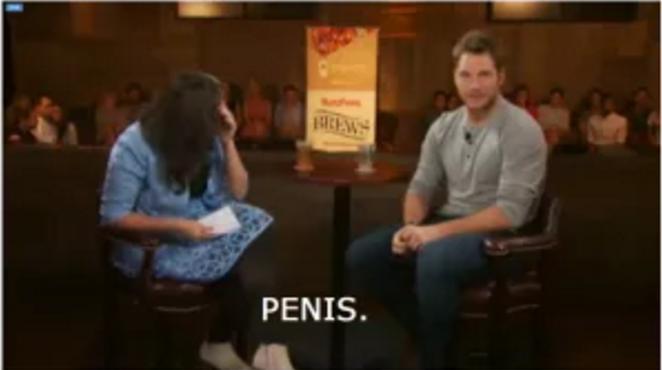 6.
Or be this hilariously literal.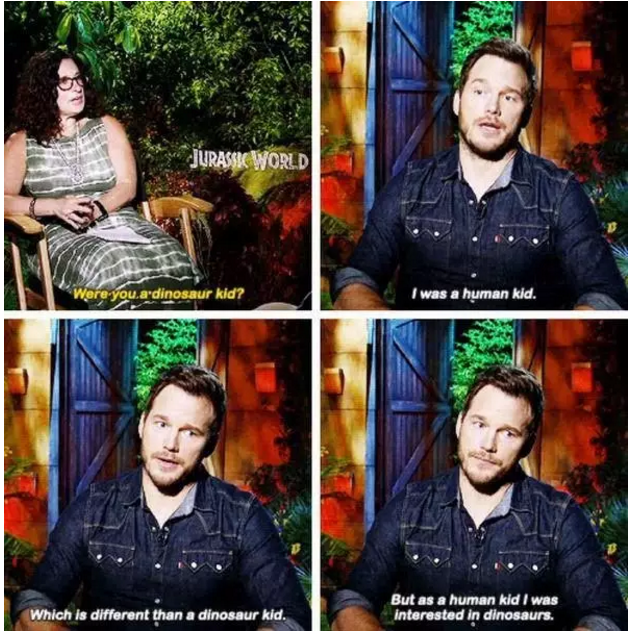 8.
But he's not just funny. Chris is also the kindest man in showbiz.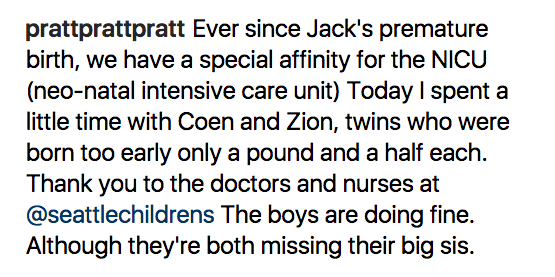 9.
He spends a lot of time with people less fortunate than him, just to try to brighten up their day.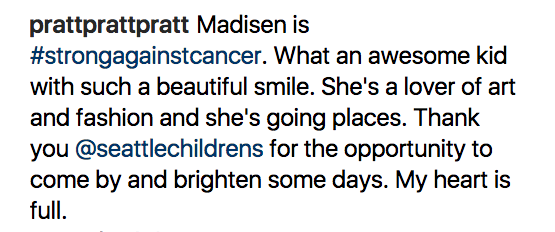 10.
And just look at him introducing Baby Groot to a human baby.
11.
His kind gestures involve him leaving comments like this on random people's posts online.

12.
Or turning up to surprise fans, and giving them a motivational speech.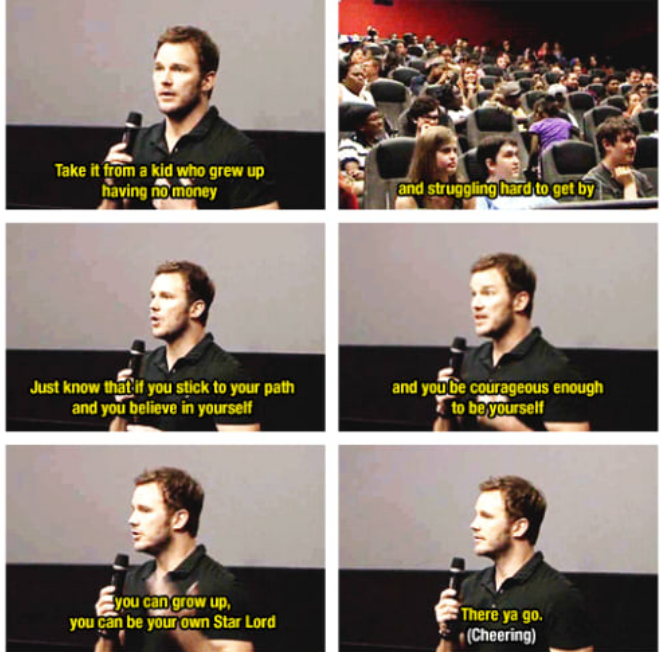 13.
And yet, despite being amazing, he's still completely modest.
14.
He's also the most committed family man.

15.
In fact, he once said he couldn't believe how lucky he was to be married to Anna Faris.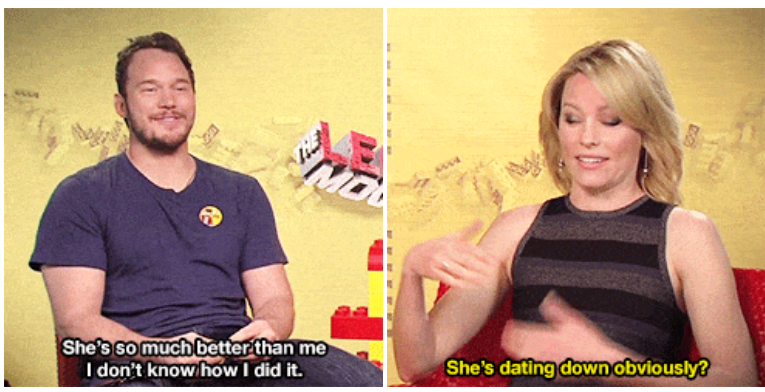 16.
He does things like buying her a new engagement ring, just because.

17.
And his relationship with his son is just so damn cute.
18.
I mean, come on.
19.
He attempts to make him Donald Duck-shaped pancakes.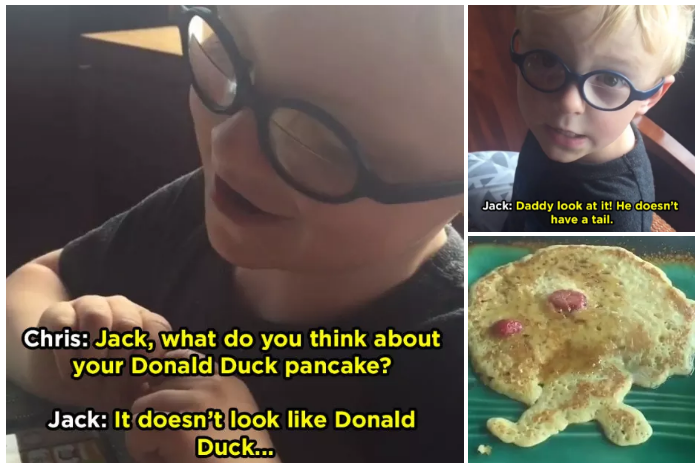 Even if Jack is entirely unconvinced by his skills.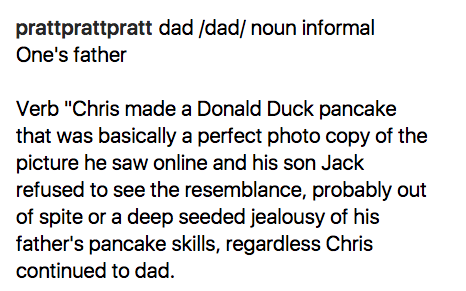 20.
He's taught him how to fish.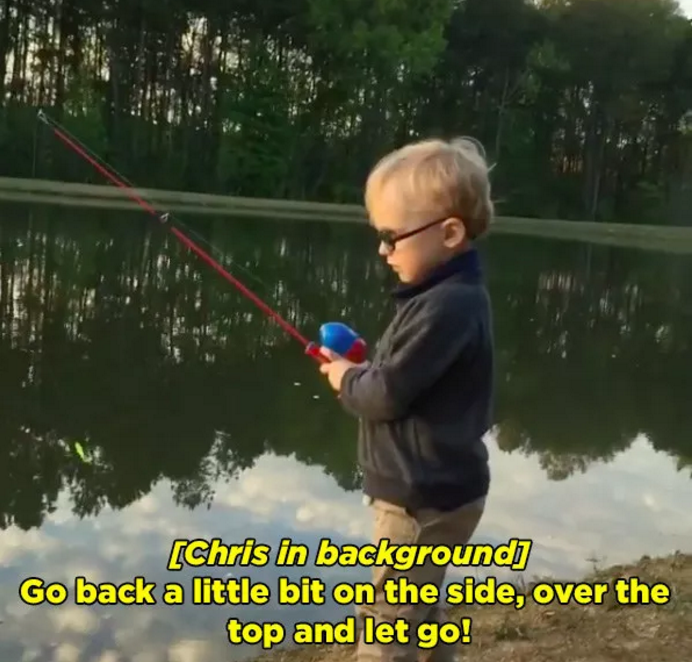 21.
And now they take weekend fishing trips together all the time.
22.
And as if that wasn't cute enough, check out this story.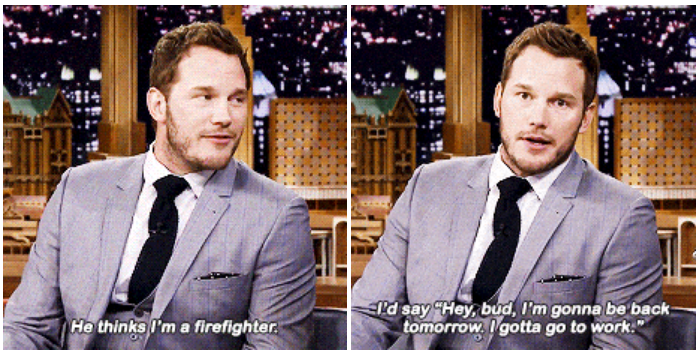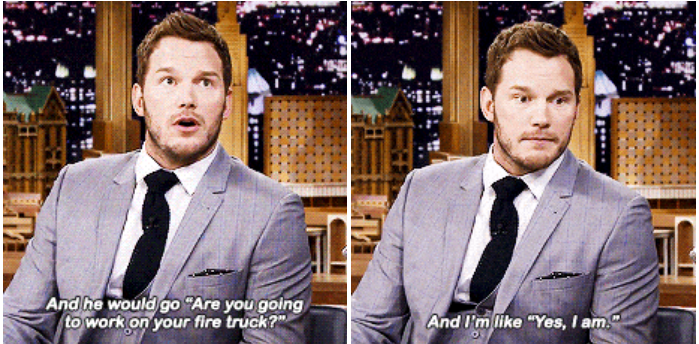 23.
He and Anna are also a perfect comic duo when it comes to answering parenting questions.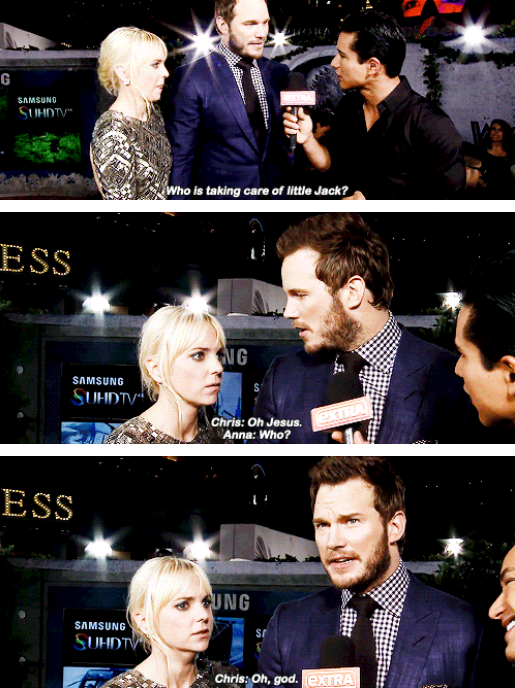 25.
He braids Anna's hair each night before bed, because that's just the kind of perfect human he is.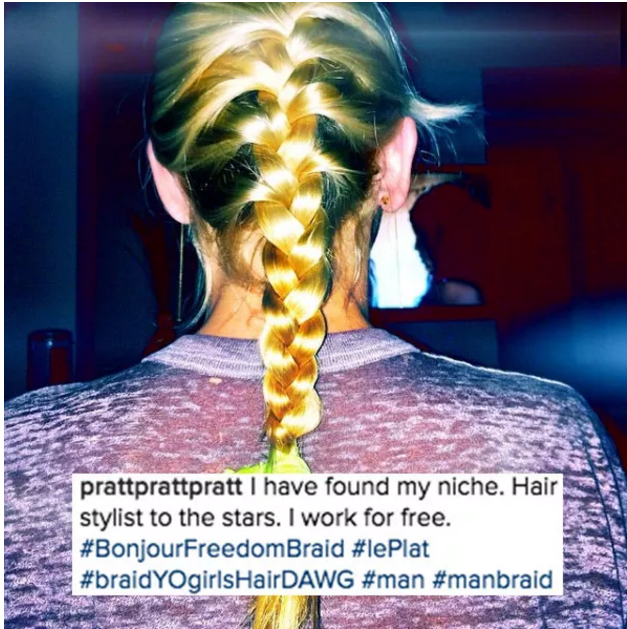 26.
But the reason he learned how to French braid is even cuter – he wanted to protect Anna's hair from any further damage.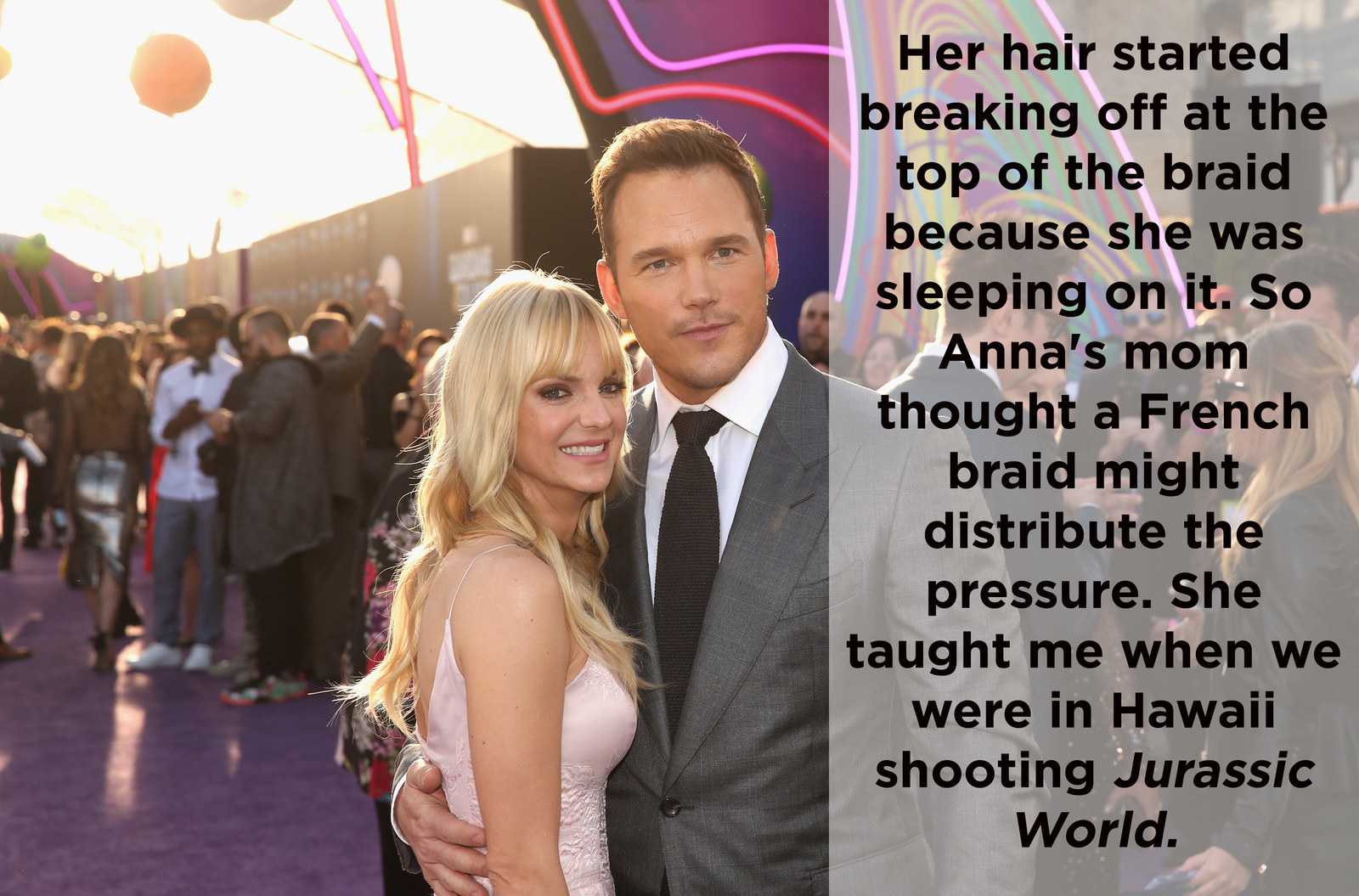 27.
His Instagram game is amazing. Remember the week he spent cropping Jennifer Lawrence out of his photos?
It genuinely got funnier each time he did it.
And the captions were so damn good.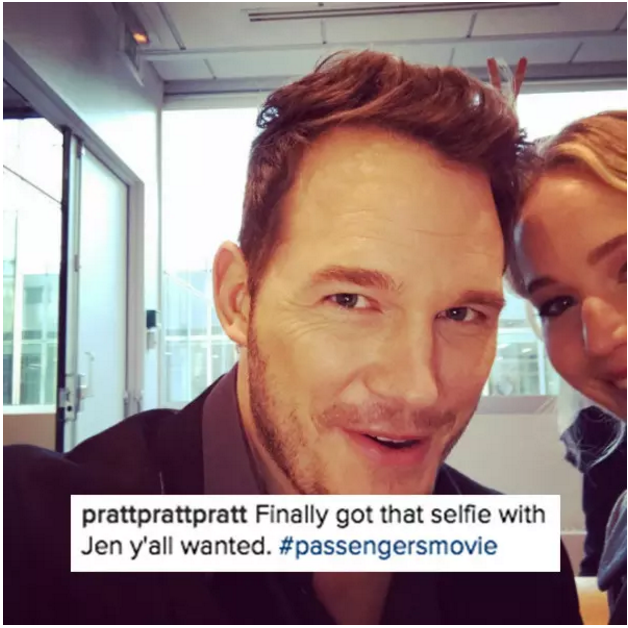 See?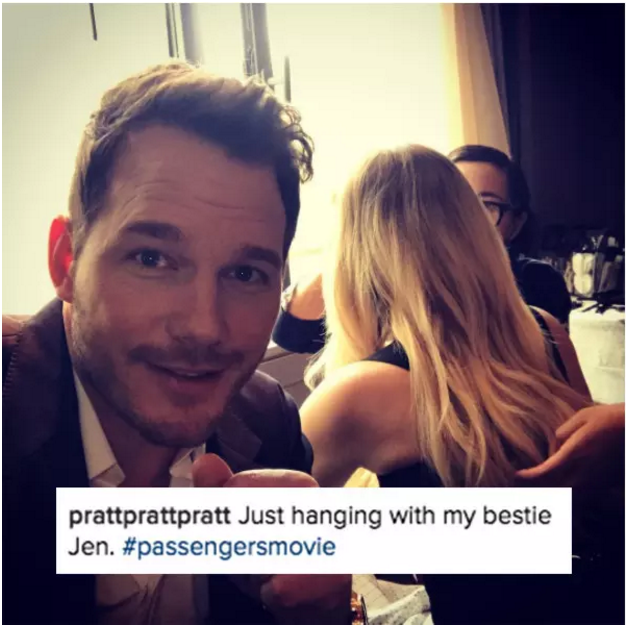 28.
In fact, his captions are always LOL-worthy.

29.
Rarely a post goes by without him taking the piss out of himself, and the world is better for it.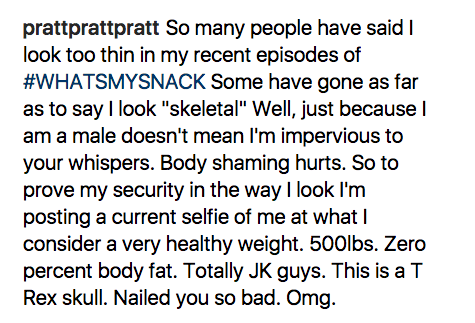 30.
So thank you, Chris, for always making us laugh.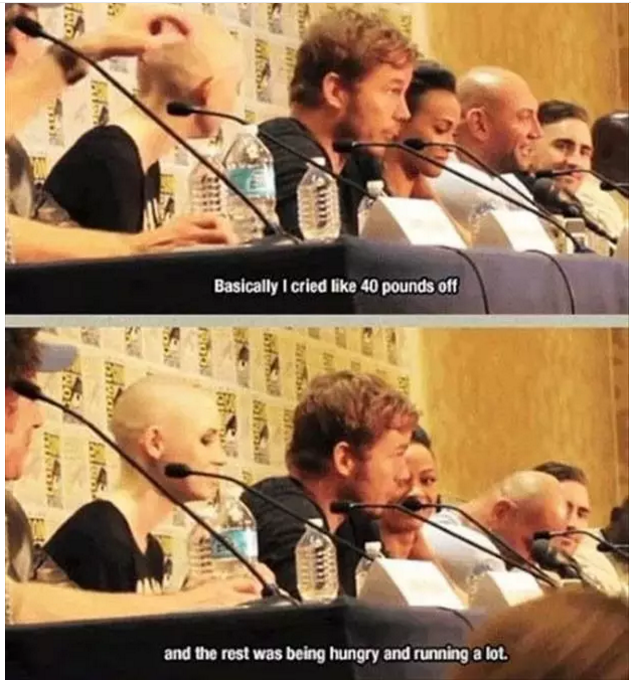 31.
For the cuteness.
We do not deserve you. 🙏 💕