Well, the summers are here, which probably means you are busy planning your next holiday adventure right now. But, the internet and your old travel planner can only go so far to help you make sure you have taken every potential hurdle into account especially those that have a habit of jumping up at you, right when you least want them.
Even a glancing look at the Play or App store will reveal a flood of options that you can try. But, then again, no one will like to be stuck with an app that fails to live up to its sales pitch when you're in the middle of the Amazon trying to get an anaconda off your tail.
So, without any further ado, here are 7 apps that are a safe, reliable bet to make your next travel adventure your best one yet!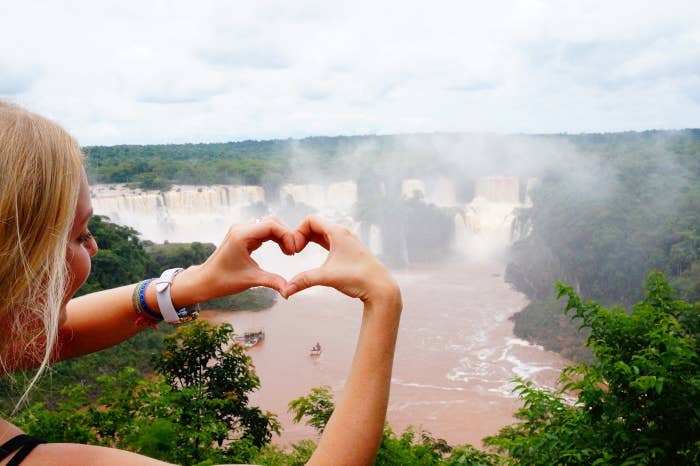 Cost: Free
Platform: Android, iOS, Windows
Cool feature: Is both online and offline.
If you are looking for a GPS app that's a little more powerful, consider adding Here to your list. Made by Nokia (which also provides map data to Garmin), Here is hands down the best hybrid map application out there.
Users can not only navigate without an internet connection in offline mode, but can also switch to a far more detailed map (which rivals Google Maps) by turning the app online. Even the offline maps are more information rich than those in OSM. For comparison, the downloadable map for India in Maps.Me weighs at around 300 MB, while the same in Here is 1.5 GB.
Here also supports voice navigation, information on public transports, bike routes, traffic status, subway and bus ticket prices, too.
Cost: Free
Platforms: Android, iOS
Cool feature: Closest thing to a Star Trek translator. At least one that's free.
The biggest pain point for travellers to distant lands is the language barrier that inevitably follows. Fear not, Google has something for you. While not perfect, the Translate can help you get a basic understanding of what's being said and make yourself understood as well.
The app offers translation services in 103 languages, out of which 38 can be translated by simply pointing your phone's camera towards a street sign. Another 59 can be downloaded to your phone and translated with a simple type in the search bar.
Pro tip: If you are really looking to learn new languages or travel often, you may consider adding Google Pixel Buds (works only with the Pixel) that can listen and translate a language, or IIi an offline translator focussed on travellers to your kitty.
Price: Free
Platform: Android and iOS
Cool feature: Tells you which all Wifi networks around you are freely available.
All travellers know the horror when they realize that they have no option but to turn on their phone data. The crowdsourced Wifi Map hopes to make this perineal pain a thing of the past.
The app has an ever-growing library of 100 million free WiFi networks around the globe. Simply download the app, and whenever you are around a free network that is on the app's database, you will receive an alert.
As the app is crowdsourced, you can add networks as you discover them. Passwords and comments to a particular network can be saved and shared as well. While the basic version of the app is free, users can download a paid version with a bigger library, too.
Packpoint
Price: Free
Platform: Android and iOS
Cool feature: Generates packing lists on the fly.
Packing for a trip is usually treated as a troublesome hump that should be traversed as quickly as possible. But, since it's also one of the more important chores, we have an app that that may be of assistance.
Packpoint simply requires you to enter your destination, date of travel, length of stay and a few other details like what you plan on doing there after which it spits out a packing list for you. Pretty cool, huh?
While the lists it generates are usually not perfect (since it's not you), the idea behind it is to give you the next best thing which can be tweaked later.
Tinder
Price: Free
Platform: Android and iOS
Cool feature: Helps you meet people, or kill boredom swiping pics
Part of the charm of going to new places is visiting the people there. And if you are fresh out of icebreakers or simply do not want to approach strangers in a new land abruptly, then Tinder is what you need.
Already pretty popular, Tinder gives you a list of all registered users within your immediate locality. You can let the people you think are interesting know you are interested by swiping their photo right (or left if not), or by clicking on one of the icons given therein. Should they reciprocate, you can send them messages as well.
Tinder comes with a paid version called Tinder Gold and Plus that lets you rewind your last swipe, gives you unlimited right swipes, know who checked you out and control who sees you among other features.
Google Trips
Price: Free
Platform: Android and iOS
Cool feature: Automatically organizes all your travel info for you.
Chances are you are already using some of Google's services such as Gmail. In which case, you might as well try their new Trips app. The app can automatically pull out all your travel reservations out of your email and organize it into easy to navigate step-by-step instructions.
Trip show the most interesting places to see in your immediate locations, how you can get around, things to do and places to eat. It easily integrates with Google Maps, so, it can plan your routes for you, too.
Finally, Trips offers a rather interesting Day Plan feature where it selects a number of activities, then gives you a certain amount of time to complete it. If you add to the itinerary, Trips will adjust accordingly.
Concluding thoughts
Many of the most harrowing travel stories we read online could easily have been avoided with a little planning (others, definitely couldn't have been). The apps given here can help you with most of the more difficult aspects of travelling.
That being said, there is still no substitute for plain old common sense, doubly so when you are in a strange new place you know nothing about. Exercising caution and putting safety first is always a good idea.
If you are aware of any travelling apps that made your trips better, feel free to leave them down below and add to our list. :)