A new diagnostic test for melanoma could be available in Australia in three years, saving lives and millions of dollars in biopsy tests.
A team of researchers from Western Australia has designed a blood test for melanoma, providing an option for diagnosis that could be more effective and also much less invasive than the procedures used today.
Australia currently spends $201 million annually on skin cancer biopsies, with negative biopsies accounting for $73 million of that spending.
Melanoma is the most aggressive and dangerous form of skin cancer, and occurs when the melanocytes in the skin (the cells that produce skin pigment) become cancerous.
More than 1,400 Australians died from melanoma in 2014 and the annual death toll is expected to rise to 1,905 by the end of this year.
It is the third most common form of cancer amongst Australian men and women.
Survival rates are 90–95% when the cancer is detected early, but once it spreads the rate drops to below 50%.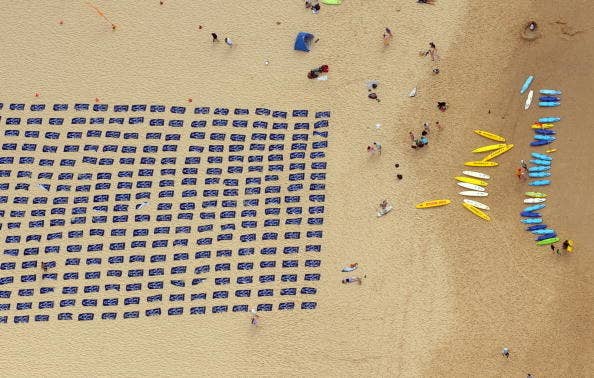 The new melanoma blood test is designed for early diagnosis and uses biomarkers in the blood to indicate whether the body is launching an immune response against the cancer.

The researchers identified 10 biomarkers in particular that form in the blood when melanoma is present, and managed to correctly detect early-stage melanoma 84% of the time.
Professor Mel Ziman, coauthor of the paper and a melanoma researcher from Edith Cowan University, told BuzzFeed News that the test could prove to be extremely useful when used as the first diagnostic step before a skin biopsy.
"We could help to provide diagnostic certainty at earlier stages to prevent people from going [to the doctor] at later stages [of the cancer] because they don't have [their skin] checked more regularly, or they don't identify it early enough – we need to fill those gaps."
The fact that a blood test is far less invasive than a skin biopsy (that requires local anaesthetic and removing a small amount of tissue) might also motivate people to be more attentive to their skin's health.
"It might make people less scared to go and have a skin check," said Ziman.
Diagnostic tests that do not rely on the skill of a particular physician would also be useful for Australians in rural areas who have limited access to high-quality dermatologists.
"Dermatologists are really good at diagnosing [cancerous spots] and they get it right in 80 to 90% of cases, but in other places it's not always as easy," said Ziman.
The next stage will be developing the test to 90% accuracy and creating a version that could be used at any pathology laboratory in the world. Ziman and the research team believe that these goals are achievable within three years.
Ziman believes that this new early identification method could increase the rate of early melanoma identification and save lives in the long run.
"We have the highest skin cancer rates in the world. One in three people get skin cancer in Australia and unfortunately we still have over 1,700 deaths a year from melanoma, so we have to identify it early. We have to do better."