Last week a jury in the Superior Court of California concluded in a landmark ruling that Dewayne Johnson, a groundskeeper for a Californian school district, had developed cancer from exposure to Roundup, a widely used pesticide produced by agrochemical giant Monsanto.
The court ruled Johnson had developed non-Hodgkin Lymphoma, a cancer of the blood that affects the lymph nodes, as a result of using Roundup for his job.
Johnson was awarded US$39 million in compensation to cover medical bills, pain and suffering, in addition to US$250 million in punitive damages.
The court also found that Monsanto had "known for decades" that the product was potentially dangerous for human use, and the company had acted with "malice or oppression".

Roundup is still available for purchase in Australia and Greenpeace International is now calling for a restriction of sales.
Monsanto launched Roundup in the UK and Malaysia in 1974 but its use exploded in 1996 after the company released "Roundup Ready" crop seeds that resist Roundup's active ingredient and can be used in tandem with the herbicide.
Roundup herbicides are the largest crop protection brand globally and Monsanto currently sells US $3.5 billion in herbicides and other "agricultural productivity" products every year.
After the Johnson ruling that described Roundup as a carcinogen, Monsanto's vice-president of global strategy told Reuters that plaintiffs are putting forward "junk science" that is "not based on 40 years of safe glyphosate use and studies".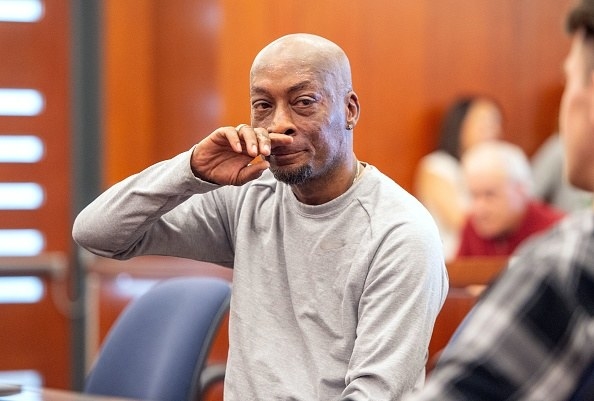 So, does the science tell us that glyphosate is harmful to humans?
That's a complicated question.
Glyphosate is a broad-spectrum herbicide that works by inhibiting an enzyme in plants and there are approximately 500 products containing glyphosate that are registered for use in Australia.
The Australian Pesticides and Veterinary Medicines Authority (APVMA) conducted a review in August last year investigating health concerns associated with Roundup's primary ingredient glyphosate.
The APVMA examined the available data on glyphosate's safety and concluded that "all glyphosate products are safe provided they are used as per the label instructions".
Bunnings Warehouse says that in the wake of the Johnson case it will follow recommendations from the APVMA and keep the product on its shelves.
The APVMA assessment followed a 2015 report from the International Agency for Research on Cancer (IARC), a body of the World Health Organisation (WHO), which classified glyphosate as a class 2A substance: "probably carcinogenic to humans".
The IARC report said there was convincing evidence that glyphosate causes cancer in laboratory animals as well as chromosomal and DNA damage in human cells.
However Terry Slevin, CEO of the Public Health Association of Australia, told BuzzFeed News that this IARC classification does not necessarily mean that glyphosate should be banned.

"It's probably worth understanding that there's a whole bunch of other carcinogens that are classified more highly in terms of the available scientific evidence that aren't banned," said Slevin.
Slevin notes that the ethanol in alcohol beverages is classified as a class 1 carcinogenic substance by IARC, and if substances thought to cause cancer are automatically banned "pubs would be shut down and bottle shops would be shut down and alcohol would be banned".
"The automatic response of saying that if it's thought to cause cancer, it should be banned doesn't follow the logical history of how we've dealt with these things", said Slevin.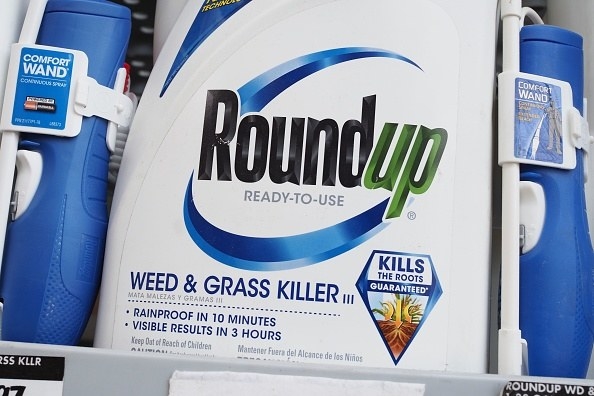 Studies have also suggested that glyphosate has a genotoxic (mutations on the DNA in a cell) effect in humans after they inhale the chemical through nearby aerial spraying on crops.

One Ecuadorian study showed that people who lived less than 3km from the border of Columbia and Ecuador and were exposed to glyphosate aerial spraying showed a higher degree of DNA damage than people who weren't exposed.
However – notably – many other genotoxicity and carcinogenic tests have shown no harmful effects in humans.
The APVMA decided to not put glyphosate under a reviewing process after looking at reviews from international regulatory agencies that considered all of the publicly available data on the herbicide, and found that there was no definitive evidence to show that it poses a risk to humans.
The APVMA said that "the weight-of-evidence does not provide convincing evidence for any association between glyphosate exposure in humans and any cancer type".
The Environmental Protection Agency (EPA) in the US also concluded in December of last year that "glyphosate is not likely to be carcinogenic to humans".
Despite these conclusions from bodies such as the EPA and the APVMA, Greenpeace International has called for restriction of Roundup products globally in the wake of the Johnson ruling.
Dr Reyes Tirado, a scientist at Greenpeace Research Laboratories at the University of Exeter, said that this is "the latest in a long string of wake up calls."
"The WHO has called the main ingredient in Roundup, glyphosate, 'probably carcinogenic to humans' ... we need to stop the use of chemicals that can potentially harm human health and move to an ecological farming system with people at its heart."
Last year more than 1.3 million European Union citizens called for a ban of glyphosate before the end of 2022, which was supported by the European Parliament.

However, Slevin says "while the court case filed in favour of the applicant, court rooms in USA are not the ideal place to determine whether a substance is or is not carcinogenic".
Slevin does not believe the level of anxiety around the use of glyphosate is proportionate to the evidence.

"The evidence that we've got is sufficient to be concerned about people that are regularly exposed to it, and that's mostly through their paid work, 48 weeks a year, 40 hours a week. People shouldn't be getting anxious if they've got Roundup in the shed and they're occasionally using it."
Looks like there are no comments yet.
Be the first to comment!