Led Zeppelin's 1975 album Physical Graffiti has just been remastered. In 1976 it won a grammy for Best Recording Package -- because, well you already know, this thing rules. And now an interactive video of this classic album sleeve takes you inside the famous building on the cover. It will distract you for hours if you're not careful.
It allows you to step into St. Marks Place façade.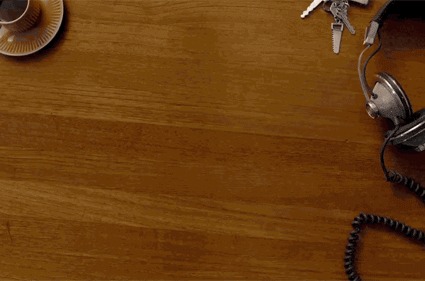 You can explore 16 rooms, moving through the walls and floors with Led Zeppelin playing in the background.
In the opening scene outside of the St. Marks place you can find a girl roller skating, the director of the music video walking by, a Zeppelin flying from one window to the next, and a pimp in the doorway. Before you enter the building all the windows open and close in a final frenzy.
Each room features different designs, animations and filmic techniques.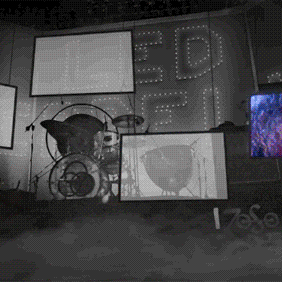 Once inside, a new version of Led Zeppelin's song "Brandy & Coke (Trampled Under Foot)" plays.
The video was a huge project -- over 30 people worked on it. Hal Kirkland , the Creative Director, Director, and Media Artist, worked with Rhino Records, Warner Brothers Group, Prettybird Pictures, Interlude, Parallax, and Transistor Studios to make it happen.
So take a look inside. Wondrous things await.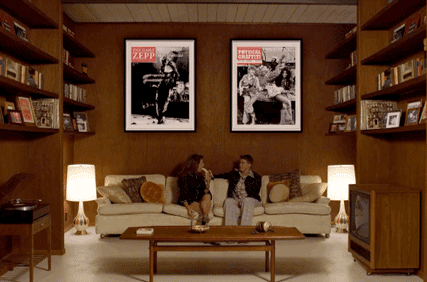 Or people making out in a car.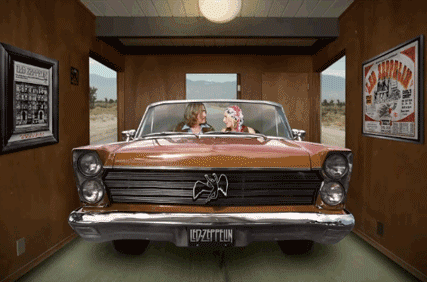 Or roomies dancing in their kitchen.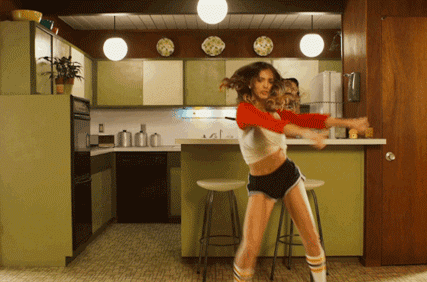 Or a little boy putting on his own epic performance.
Or some old Led Zeppelin shows.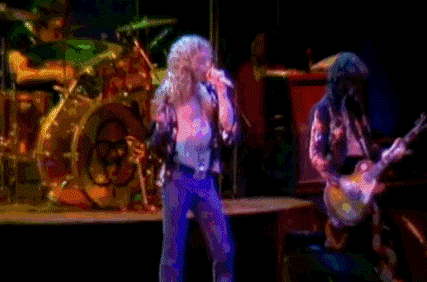 Or some people jamming out while doing their daily routines.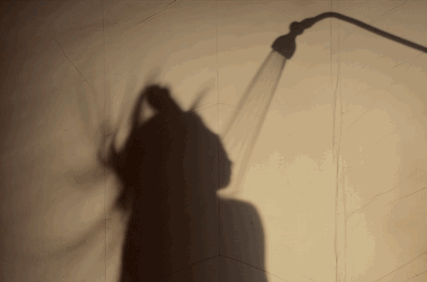 Listening to Led Zeppelin is fun times. But life isn't always so normal in the St. Marks Place building. You can also find some peculiar scenes going on.
Like an old lady tweaking out.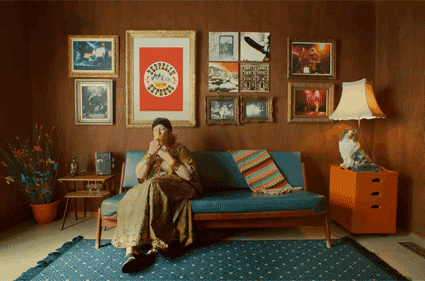 (This lady looks awesome, tbh)
Or things happening in space.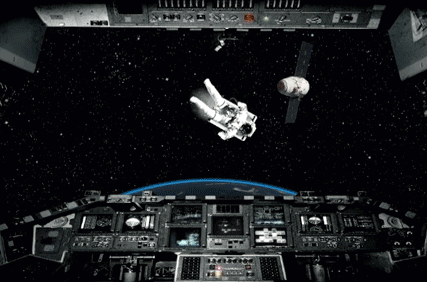 Or an angel and a zeppelin flying around. As the song goes on these scenes start to interact with each other.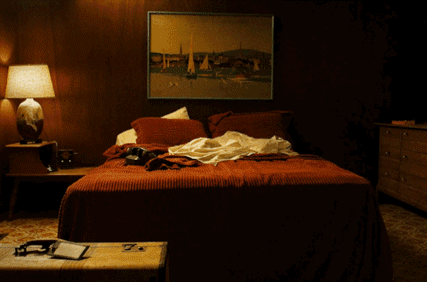 That's the bed of the guy who was on the phone earlier. Perhaps they know each other?
And wander the mysterious halls of this ever popular Led Zeppelin album cover!