With less than 100 Sumatran rhinos left in the world, the birth of this tiny little baby is cause for celebration.
She's one of only two rhino calves born in an Indonesian sanctuary in the last 128 years, and gives us hope that her species' population can continue to grow again.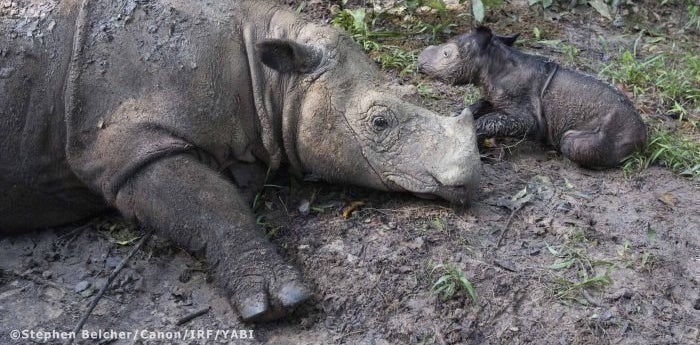 In 2012, Ratu gave birth to male Andatu, the first Sumatran rhino calf born at the Sumatran Rhino Sanctuary. Sumatran rhino pregnancies last about 15-16 months, and a female will have a calf around every three years.
"While one birth does not save the species, it's one more Sumatran rhino on Earth," says Dr. Susie Ellis, executive director of IRF.
Indeed, we are so happy to welcome this one more Sumatran rhino, who is a very cute one at that!!!