Pie Ice Cream Affogato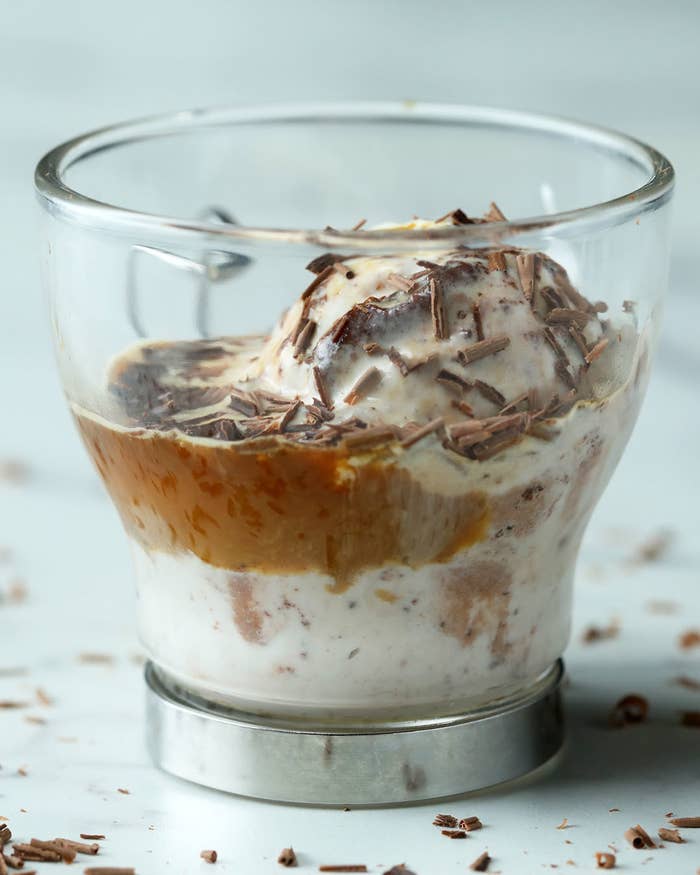 INGREDIENTS
Ice Cream Base
½ Edwards Chocolate Cream pie
1 pint heavy whipping cream
1 can sweetened condensed milk
1 shot espresso (per 2 scoops of ice cream)
For serving
Small chilled glasses
Chocolate shavings (optional)
PREPARATION
1. Using a hand mixer, whip the cream until soft peaks form. Whip in the condensed milk and set aside.
2. Roughly cut up the pie into large chunks. Fold pie chunks into the ice cream base. Pour into a loaf pan and freeze for at least 6 hours, preferably overnight.
3. To assemble the affogato, place one scoop of ice cream in the chilled glass.
4. Pour 1 shot over the scoop of ice cream and quickly garnish with chocolate shavings. Serve immediately.