An American Shakespeare scholar who was held for nine days in a detention cell after his visa application was refused has been released – but can only reapply for permission to live in the UK once he has left.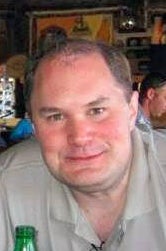 Speaking from Morton Hall Immigration Removal Centre in Lincolnshire before he volunteered to return to the US, Dr Paul Hamilton told Buzzfeed he had been "treated like dirt".
He was arrested on his doorstep and detained on 17 January in a move that has sparked outrage from his colleagues, who have asked local MP Nadhim Zahawi to help.
Hamilton, 42, was in the country legally and had not overstayed his visa. He had graduated with a PhD from the University of Birmingham in July 2015, where he had focused on Shakespeare's influence on American literature in the 19th century.
After graduating he applied for leave to remain and pursue his academic career, having spent nine and a half years in the UK.
Both he had his lawyer claim they never received a response from the Home Office, and the first they knew of his failure to gain permission to stay was when police knocked on his door and arrested him.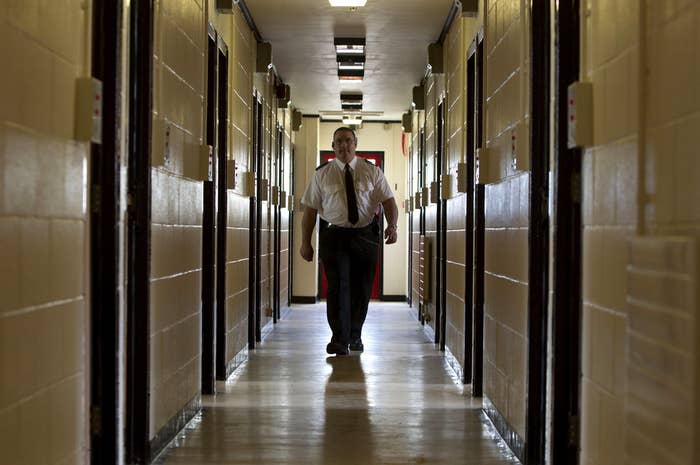 Hamilton told BuzzFeed News: "I've spent hundreds of thousands of pounds on an education in this country. I've helped organise five conferences in the past six months. And I've been not just kicked out, but locked up for over a week in a cell.
"The reason they gave me for my arrest was that I didn't have any family or friends in the area. They underlined family in the form and claimed I was likely to abscond. I had already bought an open plane ticket home in case my application was refused. Now I'm in a cell.
"Being in a cell is horrific, it's claustrophobic. One or two times per night an officer shines a spotlight through a hatch at you. While the staff are professional the processes are degrading.
"I was hoping to stay here because of my professional associations. I've given up my life savings for my education and now I have to raise bail money and also pay thousands in lawyer's fees."
He was in the process of applying to the Wellcome Trust and the Leverhulme Trust for a research fellowship that he hoped could be hosted at Kingston University, where had helped to organise conferences held by the Kingston Shakespeare Seminar.
Hamilton's lawyer, Theresa Okogwa, from JBP Immigration Services in Northampton, said: "What the Home Office has done is illegal. He has been taken away disgracefully."
She continued: "I told him gaining leave to remain would be tough, given rule changes and financial requirements. But we simply never received a response of refusal or any notification from the Home Office."
Hamilton's friend Timo Uotinen, a postgraduate research student at Royal Holloway who has organised a petition to get Hamilton freed, said: "I'm horrified at the inhumane treatment from UK immigration. What kind of civilized country detains people while admitting that they have done nothing wrong? It's absolutely disgusting."
"Mr Hamilton's application for indefinite leave to remain in the UK was refused on the grounds that he did not satisfy the relevant criteria under the immigration rules. He has the option of appealing this decision once he has left the UK," a Home Office spokesperson said in a statement.
"The Immigration Act 2014 clearly states that a person who does not have leave to remain in the UK is liable for removal. Enforcement action may be taken to remove these individuals.
"All cases are carefully considered on their individual merits, in line with the immigration rules and based on evidence provided by the applicant."