Selfie with Pierre Bouvier, lead singer of Simple Plan.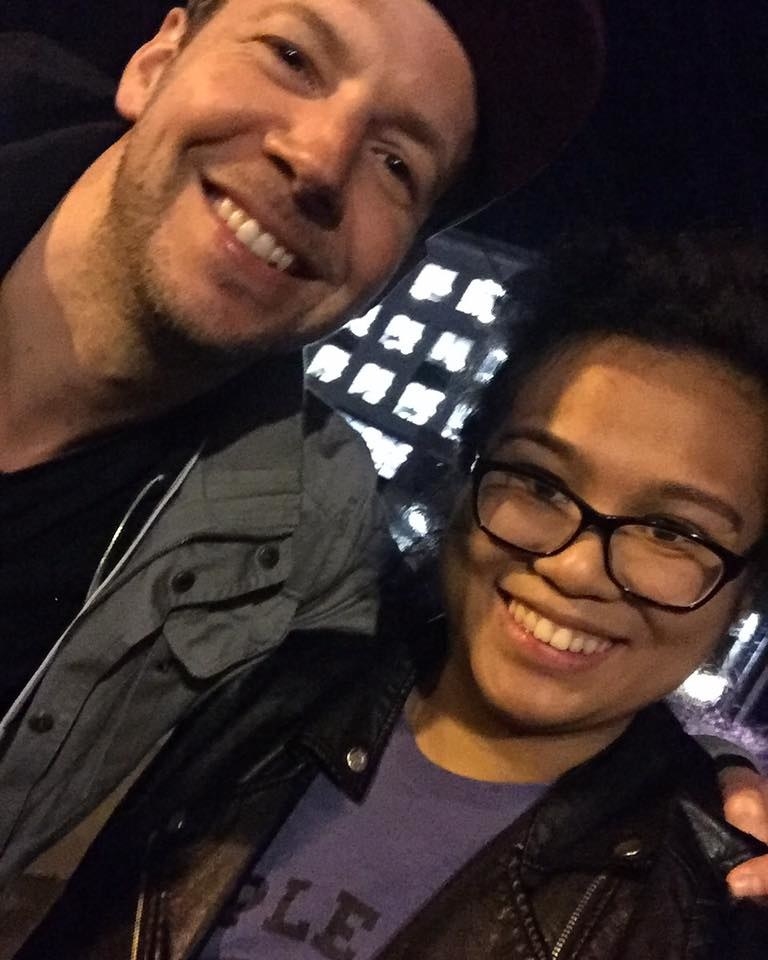 Once- in- a- Lifetime- Experience
It's rare to find bands still together after 15 years, but Simple Plan has just done that. Simple Plan has original band members after 15 years. They are best friends constantly doing tours and travelling around the world. Seems like the perfect life for a musician.
I have been a big fan of Simple Plan since I was 16- years-old, so I was speechless when I found out that Simple Plan was performing at Fillmore Charlotte. I bought my tickets a month in advance since there was a chance that the tickets will be sold out. When it was finally the concert date, I was met with other Set It Off and Simple Plan fans. We were all excited to finally watch them perform. We waited years to watch them perform and now we have the once-in- a- lifetime opportunity.
When Simple Plan finally emerged to the stage, girls screamed their lungs off out of pure excitement. They started off with their most popular song, I'm Just a Kid. Then, they went on to play their other popular songs, such as Crazy, Your Life is a Lie, Shut Up, Welcome to my Life, Perfect, I'd Do Anything, and Boom. They mostly played old songs since their tour was the 15th anniversary. I would have liked to hear them play Can't Keep My Hands Off You, Untitled (How Can This Happen to Me), and When I'm Gone.
The audience had great energy. People would crowd surf whenever the more upbeat songs were playing. Even Chuck, the drummer for Simple Plan, crowd surfed when the rest of the band played Grow Up. The whole concert was a great experience and I definitely want to watch them play again.
If you missed Simple Plan's concert do not worry! Pierre Bouvier, lead singer of Simple Plan, said that he enjoyed Charlotte's energy so much that they are planning to come back to Charlotte sometime in the near future.
This post was created by a member of BuzzFeed Community, where anyone can post awesome lists and creations.
Learn more
or
post your buzz!