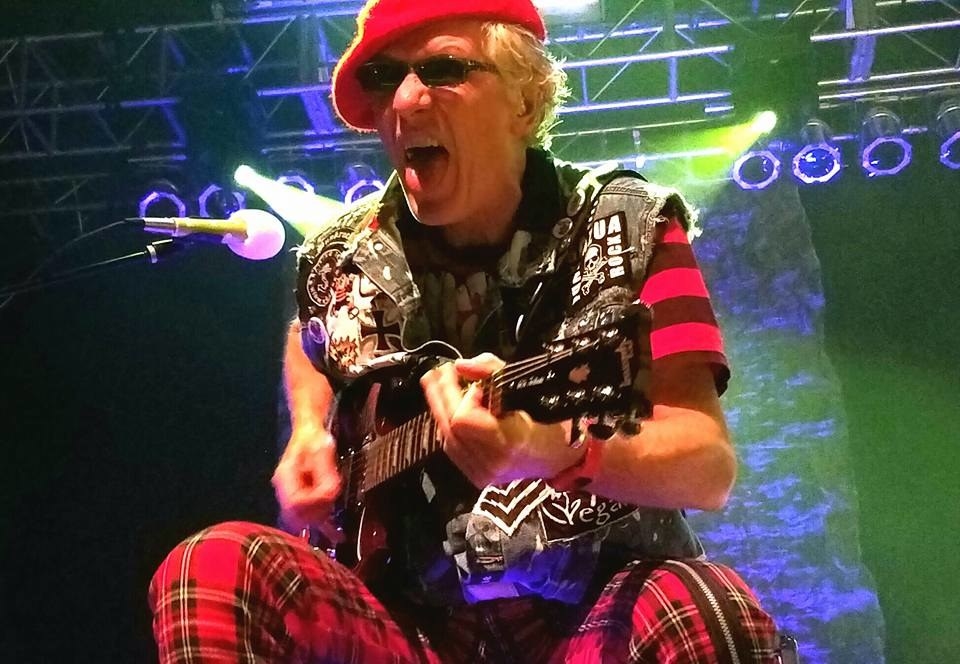 Over the past forty-plus years, sociologists from across the globe have continually debated about the Ground Zero location of "punk rock," a musical movement which (seemingly, at the same) began to take a cultural foothold in England, America (NYC) and Australia during the early- to mid-1970s. While they may disagree on an exact geographical location, practically all of these experts on human behavior, however, would unilaterally agree that the punk movement definitively grew out of the '70s teen generation's rejection of mainstream prog-rock bands and the youth's collective anger at the ultra-conservative societies they were forced to live in. Wholeheartedly embracing the D.I.Y. (do-it-yourself) ethic of producing and performing their own unique brand of music, this new breed of musician churned out faced-paced, stripped-down, simple and short tunes that often lyrically attacked the "establishment" and the politics of their parents.
In New York City, the CBGB club scene gave birth to U.S. metro-punkers such as The Ramones, Talking Heads and Blondie. While in London, the 100 Club became the stomping ground of British punk founding fathers like The Clash, The Sex Pistols and The Damned - a band whose song, "New Rose," is widely considered by most to be the very first punk single ever released. Four decades after the single's debut (on Stiff Records), The Damned find themselves currently on an international "40th Anniversary Tour" to celebrate both a career that has seen seven of their tunes hit the U.K. Top 40 and a dogged determination to remain one of the last late-'70s "punk bands" still left standing.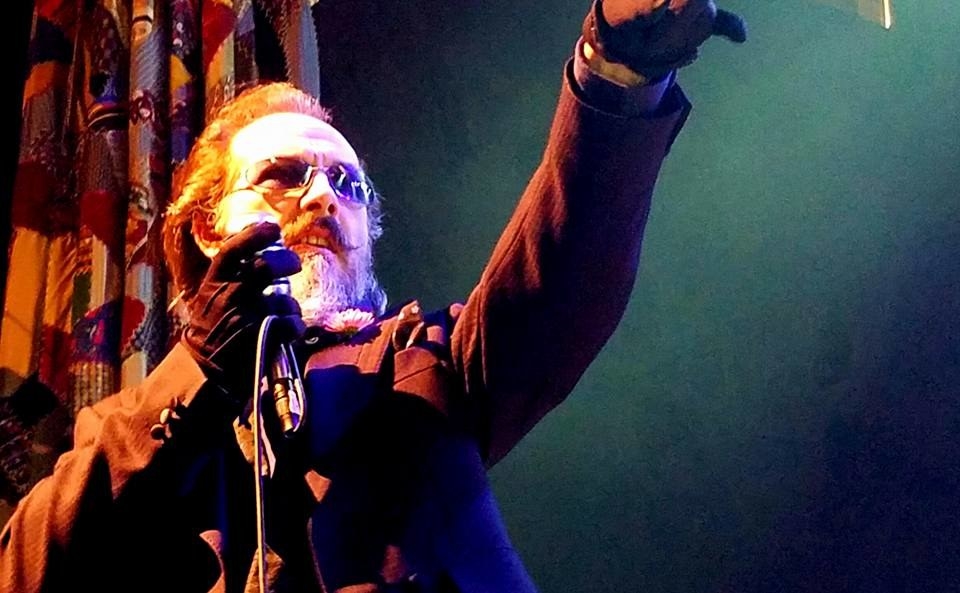 "All the punk oldies but goodies are gone, we are about it," jokes guitarist Captain Sensible (Raymond Burns) backstage after their triumphant House of Blues Houston show. An original founding member of The Damned, Captain Sensible says he and the band (which includes co-founder/ vocalist Dave Vanian (David Lett), as well as bassist Stu West, drummer Andy "Pinch" Pinching and keyboardist Monty Oxymoron) have been having the time of their lives. Even his little accident in Toronto (which has him propped up on a toilet throne during their two hour-plus performance) couldn't dampen the excitement the band collectively feels. "Everyone has been great. Every city we've played has made us feel so welcomed. We didn't realize we have so many fans, still left...of so many ages! And, each and every one of them seems to know all the lyrics of every song. It really is like we have never been away."
Why does Captain Sensible think The Damned have endured four decades, while so many of their punk brethren disappeared years ago? Additionally, does he give British musicians true owning rights to the term punk music?
Although, musically-bloated bands like Genesis, Emerson, Lake & Palmer and Pink Floyd are what ultimately forced his Damned band mates to musically rebel, Captain Sensible's early musical influences included such iconic '70s rockers like Jimi Hendrix and the Mc5. The Captain credits Brian James, the fourth founding member of The Damned, and punk music with saving his life.
The Captain was also heavily influenced by '50s guitar god Chuck Berry, which he says can be heard all over the group's debut album. In fact, trying to imitate the legendary rocker is what caused his broken rib "accident" on this tour. In the following video clip, the Captain is also asked what bands or artists does he think The Damned have influenced. His answers just might surprise you.
Over the years, The Damned's line-up would routinely shuffle about, although Dave Vanian would remain at the core of the band. During one of The Damned's "hiatuses," Captain Sensible would trip and fall into a successful solo career. In the 40th Anniversary Tour set, the band plays his 1978 single "Jet Boy, Jet Girl." Several more hits would follow for Sensible, including a cover of "Happy Talk" (the Rodgers and Hammerstein song from South Pacific) which would go to Number One, as well as "Dream," "Wot" and "Glad It's Over." In the following clip, the Captain talks about his solo career and if the group are making any additional plans for 50th or 60th Anniversary tours for The Damned.
Having spent the past forty-plus years making music for several generations of record-buyers, what would be the best advice this punk OG (original gangster) would give a youngster who is hoping for a career in music, in these digital days?
The Damned 40th Anniversary Tour
Thursday, June 1 Primavera Sound Festival Barcelona, Spain
Saturday, June 3 Camden Rocks Festival 2017 Camden, UK
Friday, June 16 Hellfest 2017 Clisson, France
Saturday, July 1 Barclaycard British Summer Time 2017 London, UK
Friday, July 7 Exit Festival 2017 Novi Sad, Serbia
This post was created by a member of BuzzFeed Community, where anyone can post awesome lists and creations.
Learn more
or
post your buzz!