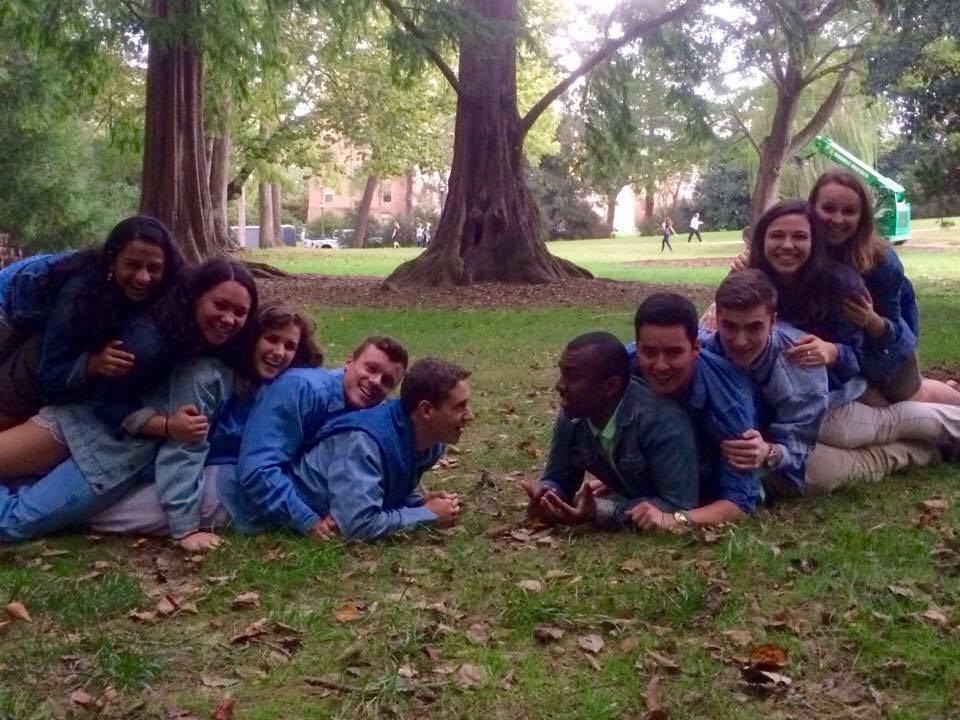 If you could only wear one type of outfit for the rest of your life, what would it be?

Tank top and running shorts

Oversized sweater, mom jeans, and weird jewelry

Joggers & crispy sneakers, preferably Adidas

How would you handle the zombie apocalypse?

Get a weapon and murder everyone

Hide from the world with a jar of peanut butter, a book, and a dual-purpose butter knife (to defend myself and eat the peanut butter)

Sacrifice myself to the zombie coalition early. Why fight the inevitable?

Adopt a nomadic lifestyle in an attempt to avoid becoming infected

Create a business that heavily profits off the grim situation and ultimately win

Try to diagnose the zombies and treat them with fluids and Ibuprofen

Raid Wawa and commute to Canada because Canadian zombies are probably nice and won't kill me

Go-to study drink?

My Nalgene filled to the brim with ice cold water

Iced coffee, no matter the season

Can't choose just one because I'm always thirsty

Coffee and Kickstart for those all-nighters

Iced dirty chai, extra dirty

Delicious Yates fountain water

Hot chocolate with an extra cup of whip cream

If you're not in the Lambert House or Orienting people, what are you doing?

"Studying" In Swemromas/the Grind

Parking in fac/staff spots

Studying in ISC, aka my home

Super Smash Bros. or Sudoku. Who does homework?

Swemming/pretending to study/FIFA/Netflix/Waw

Running late to some other meeting

Talking about it, probably...

Queso?

A bowl of queso dip.

I'm that weird person who likes it cold

No thank you, I don't care for any

Preferably warm and spicy

Fishing vests with lots of pockets

Matching knit neon cardigans

I have too many to pick just one

Human hairs that are no longer attached to the scalp

Bikers who don't stay in their lane, like are you trying to get me killed?

Bad spelling/grammar on social media posts

People singing when it's not an appropriate location/time

Poorly affixed postage stamps, overly licked envelopes

Waiting in line/public transportation
This post was created by a member of BuzzFeed Community, where anyone can post awesome lists and creations.
Learn more
or
post your buzz!