1.
The Bloody Mary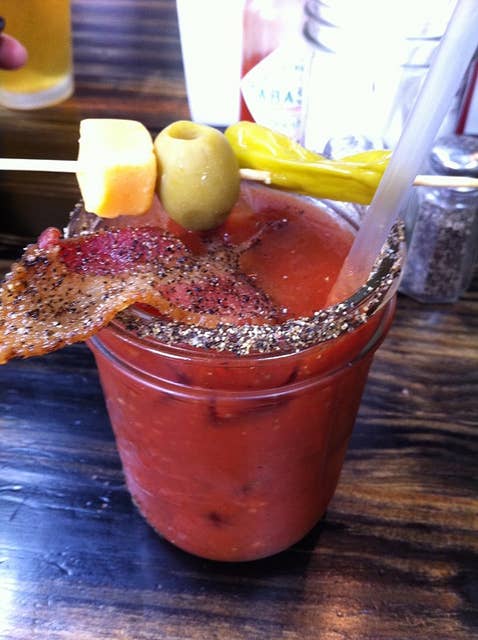 Who said the Bloody Mary is only for breakfast? Get the recipe for the bloody mary mix here, and if you're feeling ambitious, add some pickled asparagus!
2.
The Boozy Lemonade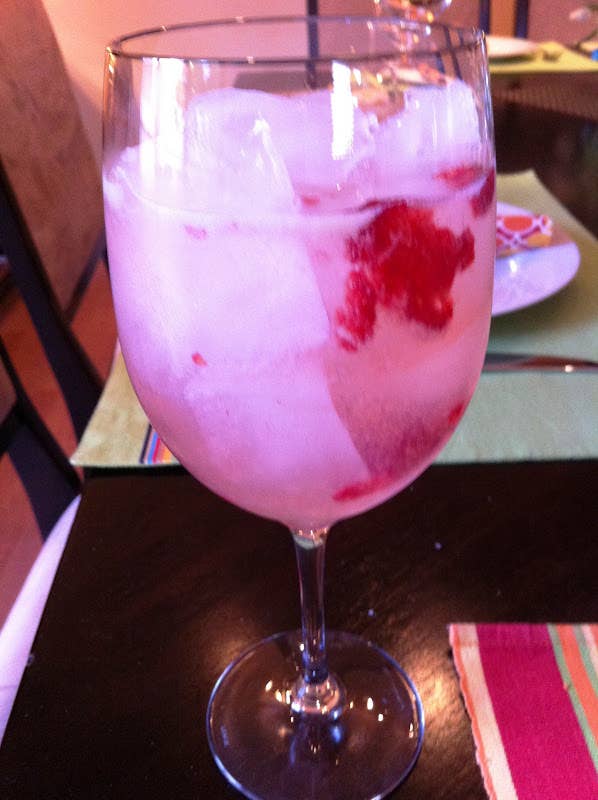 Combine the liquid ingredients in a pitcher and stir. Then smash up half the raspberries and sprinkle them in to taste. Use the rest whole as a garnish. Super easy.
3.
The Beer and Margarita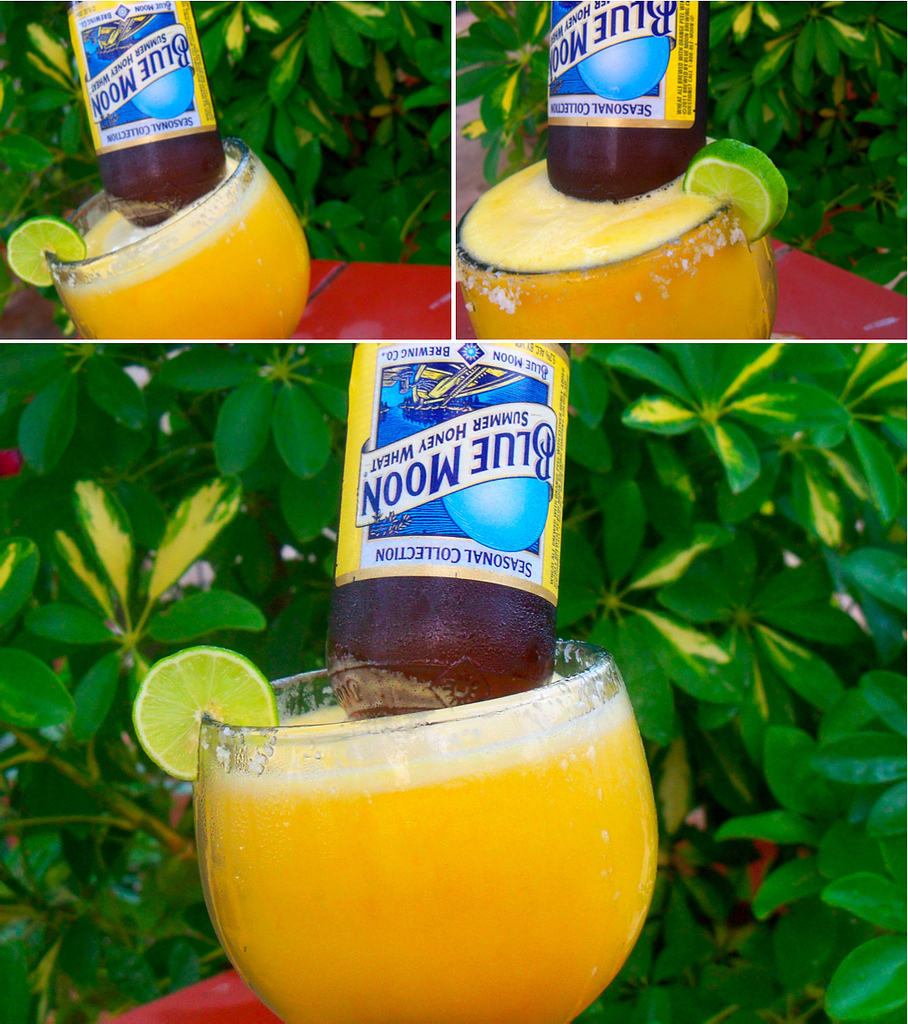 Fill a cocktail shaker with ice. Add tequila, lime juice, and Simple Syrup. Shake until the mixture is chilled. The beer is pretty self-explanatory, but make sure you leave room at the top. To make simple syrup, boil equal parts sugar and water until all the sugar appears to have disolved and let it cool.
4.
The Sangria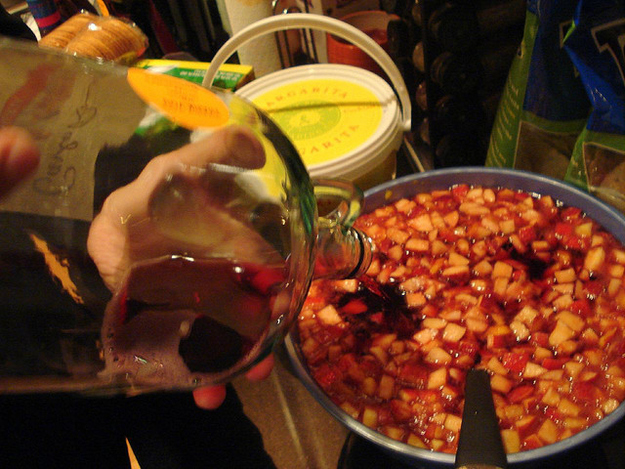 It's super easy. Mix all the ingredients and refrigerate until cold. Serve over ice. Get more details here.
5.
The Mojito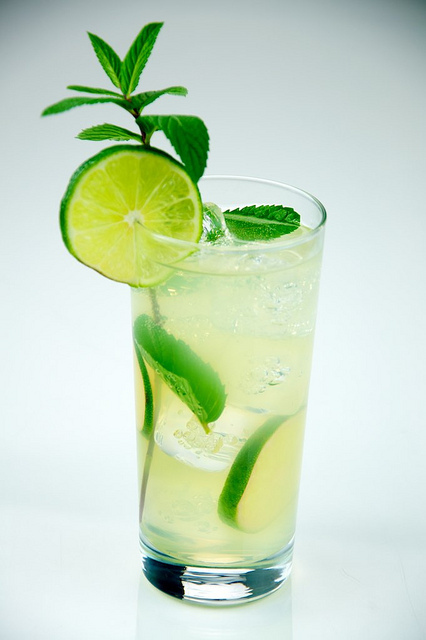 This one's a little harder, but not by much. You need to muddle mint leaves, sugar, and a lime wedge in a highball glass Then add ice cubes, Marti Mojito, Ke Ke Beach Key Lime Cream Liqueur, and club soda. Squeeze remaining lime wedge into glass. Stir, taste, and adjust sugar if necessary.
6.
The Fall Cocktail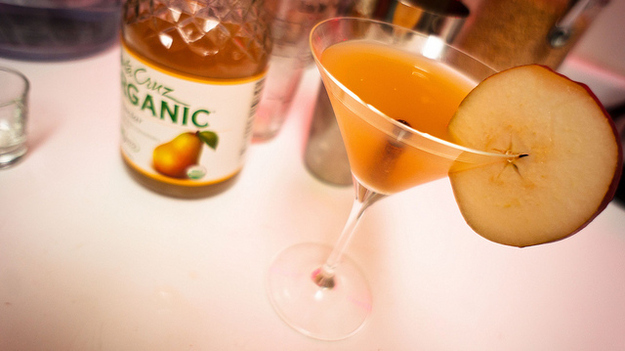 Combine ingredients, shake, pour into martini glass and garnish with cinnamon stick and pear slice wedge.
7.
The Spring Cocktail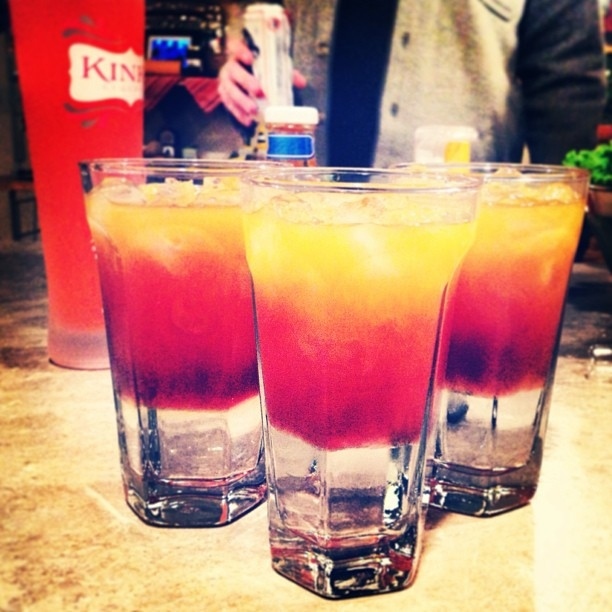 Perhaps fall isn't the right season. Try this Springtime cocktail instead. It's easy. Mix the liquid ingredients and serve over ice, garnish with the peach and mint. And see a few more springtime cocktail ideas here.
If you're feeling bold:
We asked NYC Bartender Aaron Polsky (of Amor y Amargo & Desnuda, and of the up and coming cocktail group Cripple Creek) to make a few next-level cocktails just for relaxing after work. Here they are:
8.
Natural Born Lover's Man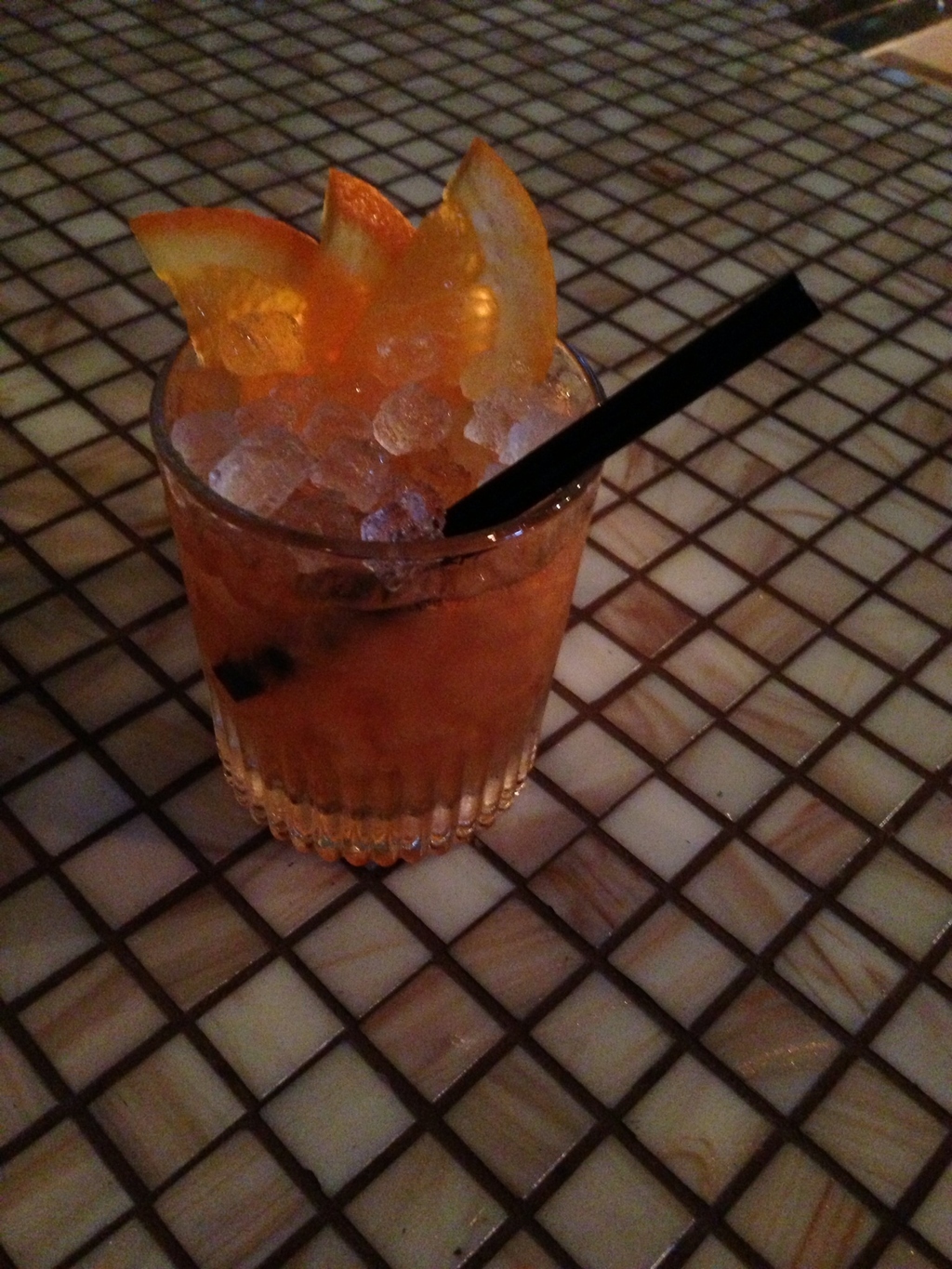 Combine in frozen rocks glass packed with crushed ice. Garnish with a few orange slices and sip with a straw.
9.
WMF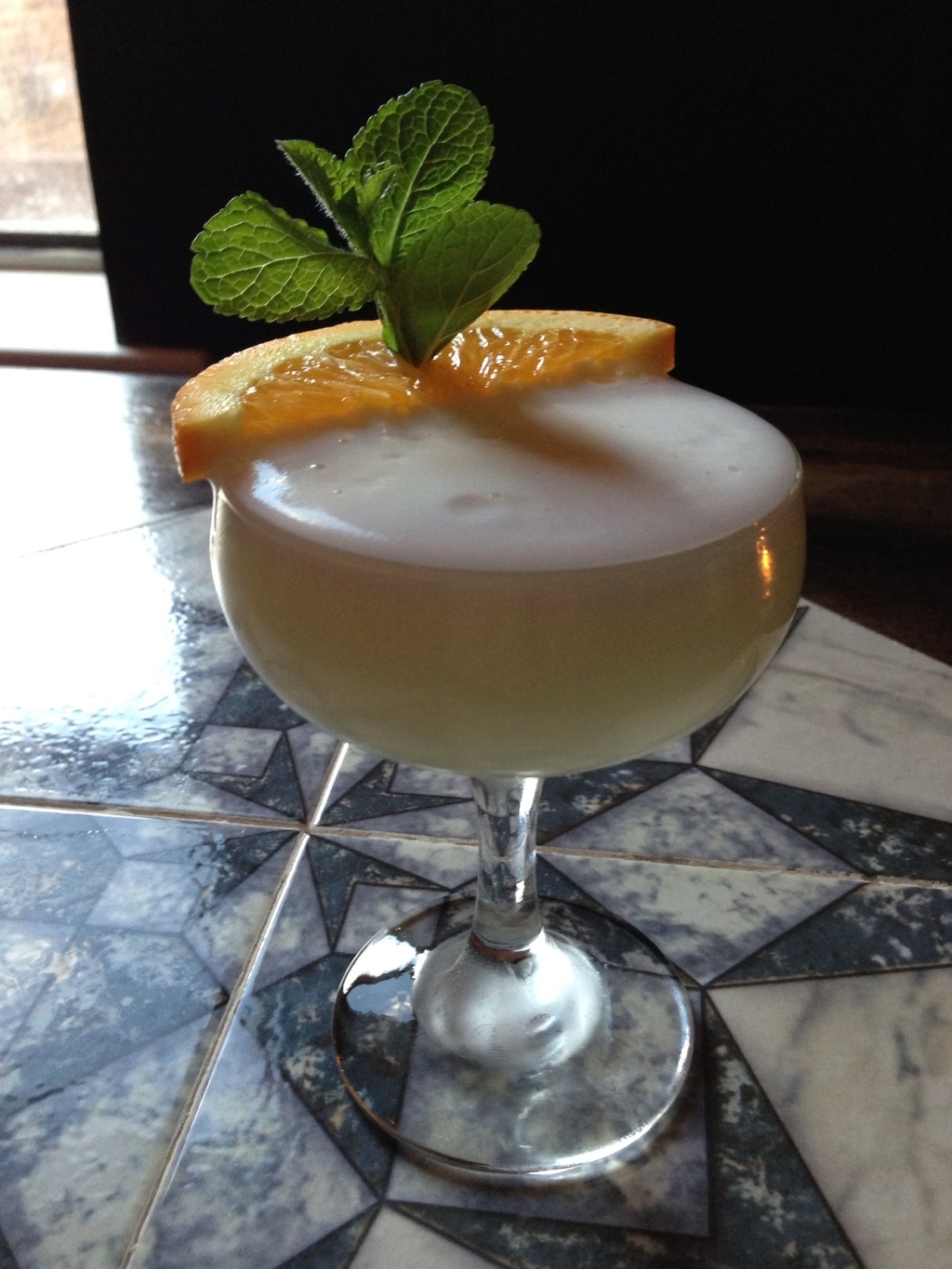 Shake really hard with ice until the drink is frothy, strain up into a chilled cocktail glass. Top with a dash of Scrappy's Lime bitters, if you'd like.
Garnish with a sprightly mint sprig and a juicy orange slice.