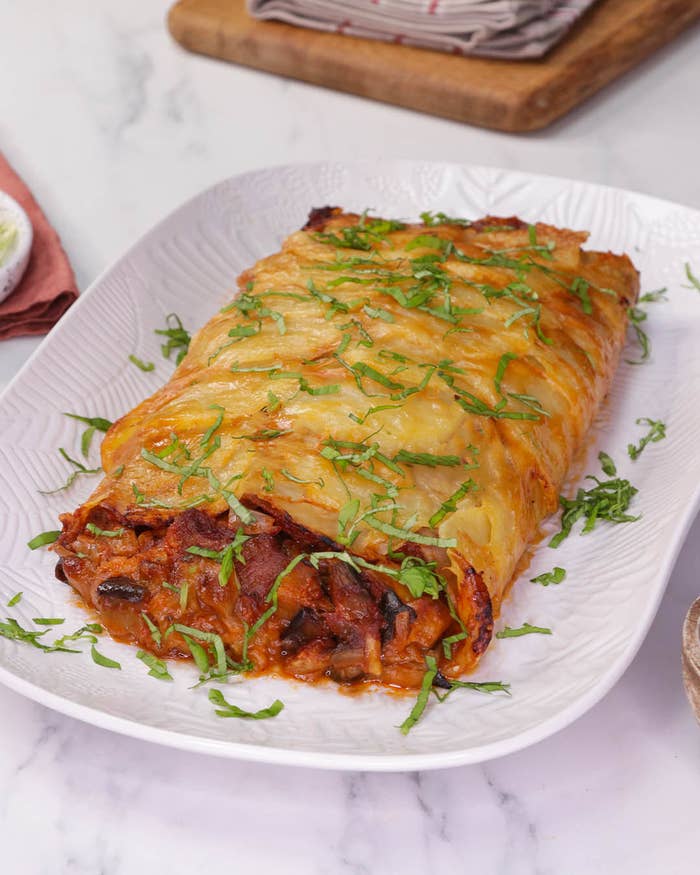 Ingredients
2 cups grated parmesan, plus extra
3 potatoes, peeled and thinly sliced
¼ cup olive oil
1 brown onion, chopped
2 garlic cloves, crushed
500g eggplant, diced
1 cup basil and tomato pasta sauce
2 x 100g packet D'Orsogna Natural Premium Ham
1 ½ cups mozzarella cheese
1 bunch basil leaves, plus extra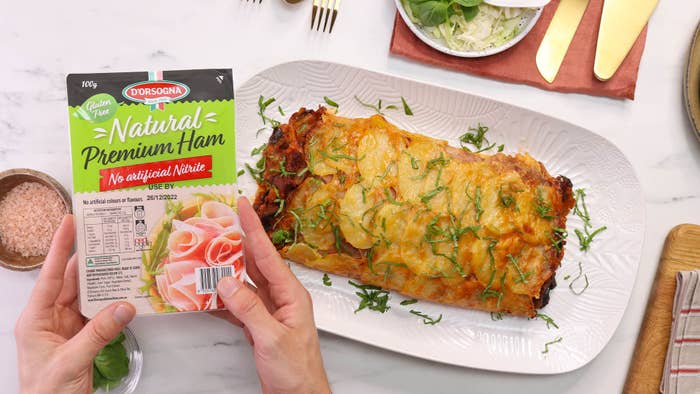 Method
STEP 1. Preheat the oven to 180°C. Line a large baking tray with baking paper.
STEP 2. Sprinkle 1 cup of parmesan evenly over the prepared tray then lay down the potatoes over the parmesan, so each slice is overlapping the previous one, both vertically and horizontally. Continue until the entire pan is filled with potatoes. Sprinkle the remaining parmesan evenly over the potato slices and bake for 35 minutes in the oven.
STEP 3. Meanwhile, in a large saucepan over medium heat, cook onion, garlic and eggplant in oil for 20 minutes or until the onion and eggplant are soft. Stir through basil and tomato sauce and cook for a further 20 minutes until the mixture is reduced and thick.
STEP 4. Remove the tray from the oven and place the D'Orsogna Natural Premium Ham slices over the potatoes, so each one is overlapping the previous until the entire tray of potatoes is covered. Spoon the eggplant and tomato mixture evenly over the layer of ham. Sprinkle mozzarella over the eggplant mixture, followed by fresh basil leaves.
STEP 5. Take one end of the potato sheet holding the parchment paper and begin rolling upward, making sure the ingredients are not spilling out the ends. Continue coiling the potatoes until the entire sheet creates a log shape. Re-centre the potato roll on the tray and then sprinkle with extra parmesan cheese and bake for 35 minutes or until the cheese is melted and golden.
STEP 6. Slice the potato roll into pieces and garnish with fresh basil leaves.
STEP 7. Enjoy!