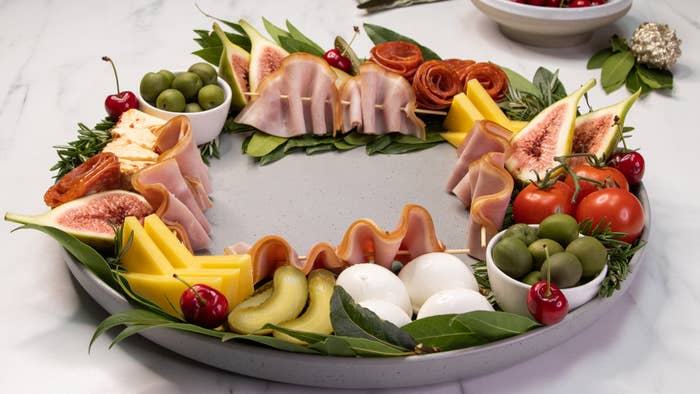 Ingredients
8 slices D'Orsogna Australian Ham Off The Bone

240g D'Orsogna Hungarian Salami
4 wooden skewers
5 toothpicks
2 bunches fresh bay leaves
2 bunches fresh rosemary
220g cherry bocconcini
250g cherry tomatoes
4 large pickles, halved
200g sweet chilli cream cheese, cut into triangles
5 fig halves
1 cup green olives, pitted
250g tasty cheese, cut into triangles
To serve
Crackers of choice
Fresh cherries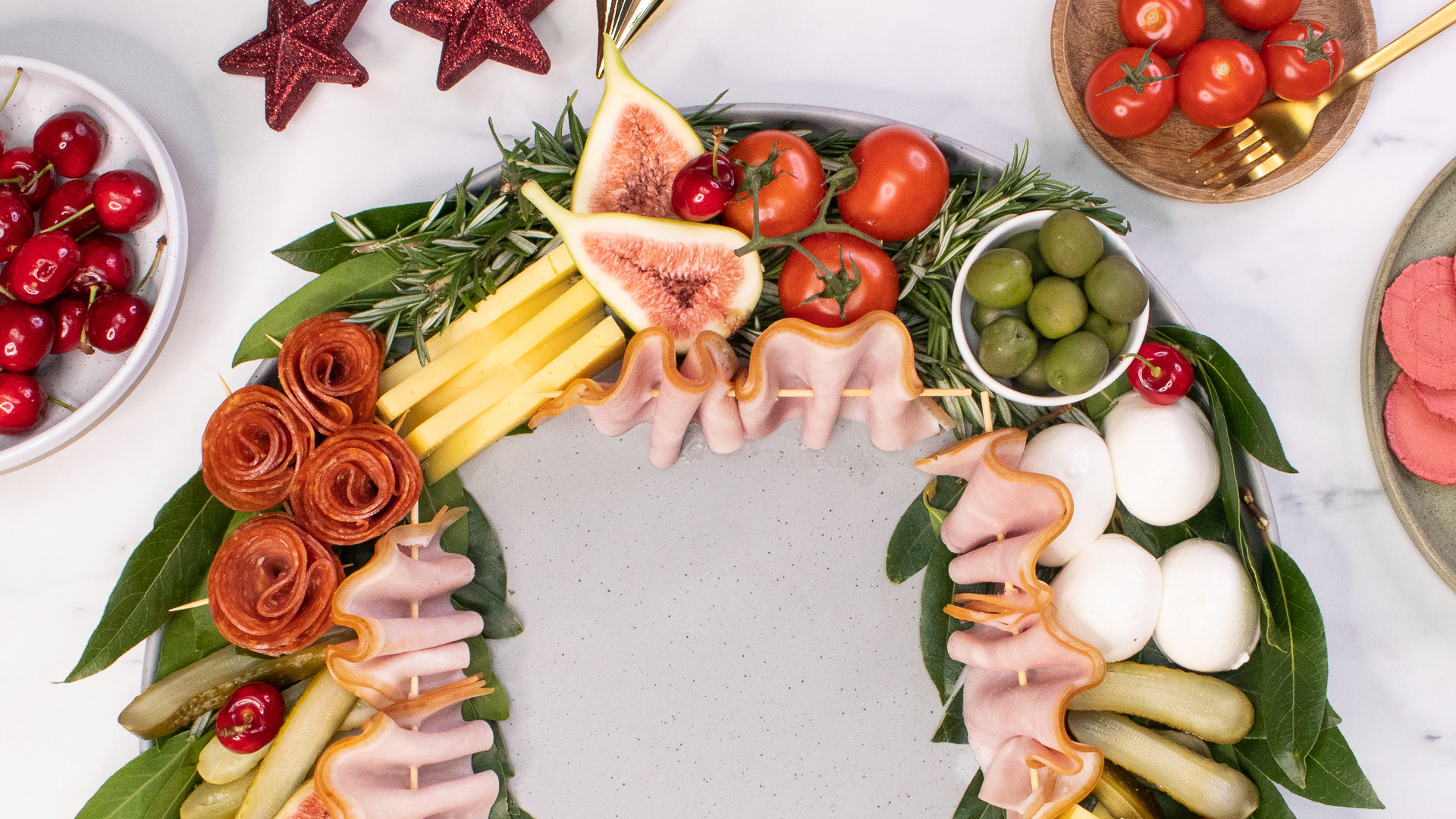 Method
STEP 1: Using a wooden skewer, pierce a slice of D'Orsogna Australian Ham Off The Bone and fold it back and fourth as you continue to push it down to form curls. Repeat with the remaining ham and skewers until they are all used up.

STEP 2: To make salami roses, grab 1 slice of D'Orsogna Hungarian Salami and fold in half. Roll the salami to form a rose bud. Using 4 more slices of salami, slice in half and place the cut halves around the rose bud to form a flower. Use a toothpick to secure the shape.
STEP 3: On a large round serving platter, place half of the bay leaves bunch on each side of the platter so that they follow the curve, then lie the fresh rosemary leaves in the gaps on the border.

STEP 4: Starting at the top of the platter, and moving in a clockwise direction, lay down all the ingredients in sections until they form a full circle making sure the bay leaves and rosemary are still visible. Place the salami roses in the gaps, and sit the ham curls in 4 points facing opposite each other.
STEP 5: Serve with crackers and garnish with cherries. ENJOY!