 It's a warm, sunny afternoon in early September, but the rehearsal studio on the east side of Los Angeles where four of the five members of the New Zealand band The Naked and Famous are hanging out is cool and dark. Twenty-six-year-old drummer Jesse Wood sits behind his kit, fiddling with his drumsticks. Bassist David Beadle, 24, is sitting on the floor, sipping on a green smoothie ("I went to a barbecue and had a few beers," he says, as if to justify why he would be drinking something so...L.A.). Singer and keyboardist Alisa Xayalith wanders in and out of the room. Her co-bandleader and boyfriend Thom Powers, a compact, quick-talking 26-year-old, is holding a book called How to Master the Media, a souvenir from his recent training session with the book's author. "I feel far more confident and much less stupid with the media now," he tells me, looking me in the eye as I scribble in my notepad. After all, they didn't move 19 time zones and nearly 7,000 miles to not make it big. What's perhaps surprising is how forthright and laser-focused they are about it. Being honest about giving a shit is the new not giving a shit but actually giving a shit. And what Powers and the rest of the band honestly give a shit about these days is that their just-released second album, In Rolling Waves, blow up bigger than their first, 2010's Passive Me, Aggressive You, which peaked at No. 91 on the Billboard 200. That and their 45-date international tour, which began this month in San Diego and will take them to perform in their native New Zealand for the first time in two years. The band's manager, a tall, weathered fellow New Zealand native named Campbell Smith, who also runs the NZ leg of traveling festival Big Day Out, is looking at a box of the band's CD liner notes. "These are hard to read," he says to Powers. "We can't recall the first print run, so let's make sure to change it for the next." Powers nods. Smith is part manager, part in loco parentis: He takes out a manila envelope and tells the band that they need to sign some forms to get their driver's licenses renewed, and also places a call to the fifth band member, Aaron Short, who's running late, to find out where he is. It turns out he's "moving house," as the Kiwis say, but when Smith hangs up he says that Short is only 15 minutes away. "He said he'd be 15 minutes, but he'll actually be 45," says Powers, in the manner one might talk about one's brother. "I mean, he could be leisurely walking into a burrito store." There is something familial about the group. Today they're all in what they tell me are typical monochromatic outfits: Beadle and Powers are both in skinny black jeans, white T-shirts, and black boots; Wood is wearing gray pants and a black tee; and Xayalith — whose hair is a minty ombre — is in black skinny jeans, a black tunic, and black patent leather combat boots. The band wants to perform a song off the new album for me, so Xayalith, who at 27 is the oldest TNAF member, excuses herself to go to warm up her voice, and I hear muffled hissing sounds that sound somewhat like a bird in distress coming from the next room. Powers is hungry, and Beadle has started eating a chocolate chip cookie; Powers asks for a bite. "Wait — is this a bad-boy cookie or a good-boy cookie?" I assume he's wondering whether it's a pot cookie, but no: In Los Angeles in 2013, "good-boy cookie" apparently means gluten-free. Every era gets the Los Angeles music scene it deserves, and every Los Angeles music era has itself managed to define a world unto itself, even if the sounds weren't always consonant. So in the '60s and early '70s, that meant free-spirited hippies like Joni Mitchell, Jim Morrison, and Frank Zappa getting stoned and playing acoustic guitars in Laurel Canyon; in the late '70s and '80s, Van Halen and Mötley Crüe doing harder drugs wearing leather pants, performing in filthy clubs on the Sunset Strip and destroying everything in their wake, and Tom Petty showing up in a van straight from Central Florida; in the '90s, Tupac and Snoop Dogg and Dr. Dre and the rise of West Coast rap, and baldly L.A. rock bands like Jane's Addiction and Red Hot Chili Peppers. Their sounds may have been different, but for all of them the common thread was that L.A. was where you went when you wanted to Make It in the music industry. And so in an era where people become stars on YouTube from their bedrooms, and anyone can upload a song to Soundcloud, and musicians talk about going it alone, without the constraints or gatekeepers of the mainstream music industry, TNAF are in some ways a throwback, a band who wear their ambition on their sleeve and aren't shy about making the Machine work for them. But they also have a Doc Marten-clad foot firmly in the present. To wit, they have a Snapchat account from which they sent out clips of them making the new album over the summer. In return, they got more than a few dick pics. "One of them was so intense," says Powers. "The guy put so much effort into it. He'd written, 'Wanna ride?' on the bottom of it. I took a screenshot, so on his phone it'll say TNAF screenshotted. But do we take the picture and draw ourselves on it? Do we one-up him? Blow his mind?" While the industry scrambles to figure out how to harness social media, The Naked and Famous could be the first band ever to concoct a viable dick-pic-centric marketing strategy. In any case, the aughts have brought with them an eastward shift of the city's musical nexus, a part of town that feels like a sunnier, happier Williamsburg, and so it's possible that The Naked and Famous, a young, good-looking, hard-working five-piece band from a country over 200 times the size of the city of Los Angeles but with just a few hundred thousand more people, with a big, spacious electro-rock sound that feels very of the moment, but with nary a drop in sight. Roomy and melodic, it's primarily a showcase for Xayalith's startlingly clear soprano, which is what carries TNAF's music from being pleasant but ultimately unremarkable to something truly special, yet never quite feels like it's actually from anywhere. Their music could be coming from Brooklyn or Montreal or Auckland or Portland, and when I ask Powers whether he feels like living in L.A. while they were writing and recording the album influenced its sound, he's dismissive. "No, not at all," he says. "And I don't mean that in a bad way — I just mean that if you look at our first record, it doesn't sound like my mom's house in New Zealand. But I can understand how people would be interested in, like, a band moves to L.A. and they hear the record and they just want it to be, like, guitar solos."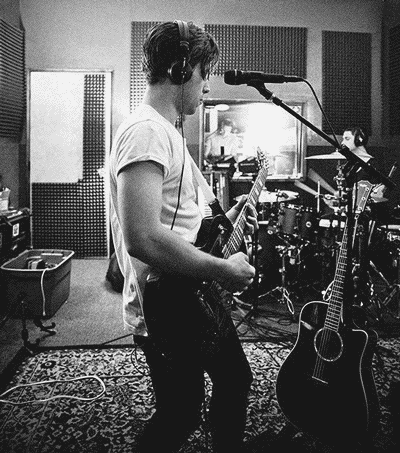 The boys in the band all grew up together in Auckland; Xayalith met Powers when they were both going to the city's MAINZ music college, and after dropping out, the pair worked together at a record store. She says she "always grew up around music" — her father was a singer in a band in his native Laos — and there was "lots of karaoke in my family." (Her family fled Laos after the country's civil war; Xayalith was born in New Zealand in 1986.) At 13, she taught herself to play guitar. "I was inspired at the time by a New Zealand artist, Bic Runga — she was the first female artist I had seen who made it look so cool to play guitar and sing at the same time. I was inspired by the folky singer-songwriter vibe." Later, after hearing singers like Fiona Apple and Karen O, she says she realized, "I didn't need to be in the singer-songwriter folky mold that I thought was the only thing that was possible." Powers has been writing music since he was 16, teaching himself the skills he needed to record and sound-engineer his own work. These days, his process generally begins with "sitting down, just mucking about, recording ideas for songs," he says. "Sometimes I might finish an entire song on my own, but if it's just a template and there's room for something to be written, that's usually when Alisa gets involved and it becomes more of a collaborative effort." Some songs on the new album, like the final track on the album, "Small Reunion," sound like they could be referring to Powers and Xayalith's relationship, even as it pertains to their dynamic within the band: "I don't mean to sound ungrateful / Shouldn't we both be in frame? / For such a reconnecting gesture / To be voyeurs in exchange." But Powers says the song is actually "about a group of people I left behind as a young adult," and that in fact none of the songs on the album should be taken as any kind of reference, veiled or otherwise, to the pair. "People are always going to read too deeply into Alisa and I as a female and male lyricist — they're songs that seem obvious, but they're not. They're not just love songs or relationship songs. There's stuff on there that's more complicated than that." "My relationship with Thom is one of the most important things in my life," says Xayalith, and of course I believe her, but it's hard not to look at the two of them and the rest of the band and not think of the history of people in relationships in bands, and how that has almost never not ended badly, for the couple and, of course, the band. But it's also hard not to look at them and the way they casually link arms when they're walking, and how their voices harmonize perfectly, and how their dynamic seems to work for the band in a really effortless way, and not think: Well, maybe. Since Short still hasn't shown up, we've piled into Wood's rental car to go to the band's favorite neighborhood restaurant, a casual Vietnamese place called Xoia, for lunch. As we drive, I can't help but think that they are those types of talented people who are reasonably good at anything they attempt, with the capacity to get really good at things if they just put their mind to them. Which is something I think about when I wonder aloud whether it was hard for them to adapt to driving on the other side of the road, since I, an American who has recently moved to Los Angeles from New York City, seem to have trouble driving even on the correct side of the road. Not really, they all agree. Then Wood offers that when he went back to New Zealand, he once realized he was on the wrong side of a road, and another time, while making a left turn, he went over a barrier by mistake. They don't, however, take their musical talent for granted. For the last year and a half, since they got back from their last tour, it's been a full-time job. "We need a place to go every day," says Powers, explaining why they rent a rehearsal space.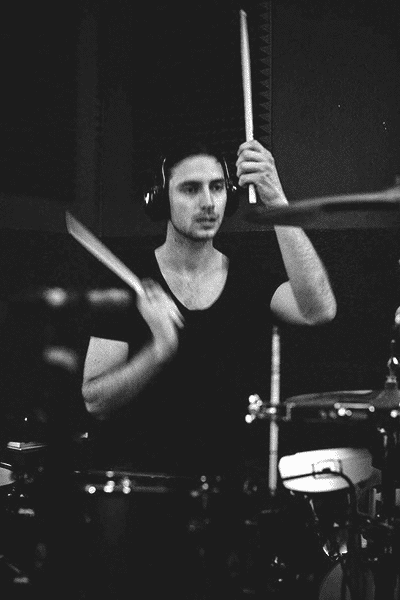 We've arrived at the restaurant, but then Wood says he's going to pick up Short, who's just finished moving the rest of his boxes. This is a band that sticks together: When I ask who they hang out with in Los Angeles, Powers responds: "Honestly, just ourselves. We've got scattered friends in different places, but we're a pretty tight little unit, a little family." Until last month, in fact, the five were living together in a house in Laurel Canyon. "When we stopped touring, we had the opportunity to go live in separate houses, but it was weird because we'd been touring for the last two years," says Xayalinth. "So we were like, why not just live in a house together? It's like a stationary tour bus." (The Laurel Canyon house ended up providing the setting for parts of the "Hearts Like Ours" music
video
, and the press photos for the new album were shot there.) Now all of them except Wood, who lives with his girlfriend in West Hollywood, are in close proximity in Echo Park — Xayalith and Powers together, and Beadle and Short, after living together for a few weeks, live separately with friends. "I feel like it's very easy for us to band together because we're all from the same area in New Zealand, and we've entered into this new country," says Short, 25, who has shown up and apologized for his tardiness. "We went and got driver's licenses together because it's new and daunting to do on your own, so it was cool to have everyone around to help each other assimilate into this new country." I ask the band where they like to go in L.A., and they seem somewhat stumped. At Powers' prompting, Beadle offers that he's gone hiking in the Palisades. The rest of the band is silent. "As you can tell, we don't really get out a lot," says Xayalith. "We just work," says Powers. "We're all so dedicated to this band," says Xayalith. "Rehearsing, practicing, working — that's at the forefront of what we're doing. That's why we're here in L.A., to do that." "Oh — we went to the beach last week," says Wood. "Zuma Beach." "It was my birthday," says Xayalith. "It was a good excuse to go to the beach." The Naked and Famous were initially hyped by an influential Brooklyn- and London-based indie label,
Neon Gold,
that released "Young Blood" as a 7-inch in September 2010, and yet they've signed a major-label deal with Republic Records; their music is played on commercial radio; and they have licensed every song on
Passive Me, Aggressive You
— to TV shows including
Vampire Diaries
,
Gossip Girl
,
Grey's Anatomy
,
True Blood
, and
One Tree Hill
, video games, and ads. It seems hard to imagine that only a few years ago, a band like this would have likely been made to feel like they had to choose sides, or treat this kind of ambition like a shameful secret. "Licensing has become a huge part of developing the fan base, because you reach people that don't normally know about you," says Powers. "Something like
Gossip Girl
— you go online the next day and there's people saying, 'Oh, I heard this song, this new band,' and you can see the effects of that working. The whole idea of selling out because you sold your music — that's gone. No one thinks like that anymore." Short chimes in that this system doesn't just provide revenue, it provides cover. "You can get out of it pretty easily," he says in the manner of one who has, in fact, gotten out of it pretty easily. "Like, if you agree with it, then, 'Yeah we were happy to work with these people,' and if you don't like it, you can be like, 'Oh, it was the label that did that." And radio, says Powers, is still "massive" in the U.S. for the band. "'Young Blood' is still going in America," says Beadle. "On 98.7" — an influential Los Angeles rock station — "it's still like number-18!" "We can't get rid of it," says Wood. "It's like, 'That's great, guys, but we've got this new song...'" says Powers. "That's pretty common, though, as well," says Wood. "A band will release a second album, but they'll keep playing the original single." "They're nice, they're good," he says of the band's label. "It's a bunch of people working at a company, trying to make the company work, who like their jobs, and like music. That's all it is. I haven't experienced any sort of big, scary, corporate boogeyman — I've just met people who work at companies who put out music. I feel like some of that stuff is sensationalized and dramatized by hipsy-dipsy kind of musicians." It's clear that, to Powers, adopting a posture of antagonism — toward corporate America, toward record label executives, toward The Man — is an antiquated notion, one that is a sure path to failure. Later, Powers will tell me by phone that musicians tend to be "quite erratic and quite emotional people — artists are like that. They do whatever they want, whenever they want. But you can't really make it out of New Zealand with that attitude. You can't function as a group of people with that attitude." Neon Gold previously had a hand in launching like-minded, upwardly mobile artists such as Gotye, Passion Pit, Ellie Goulding, Haim, and Icona Pop. "They're quite a tastemaker blog, and that was kind of the vessel that opened us up," says Xayalith. From there, she says, "it just snowballed." "There was all this organic internet buzz, and then there was an old-fashioned bidding war among record labels and stuff," says Powers. "That was pretty cool — we got wined and dined." (After releasing Young Blood on their own label in New Zealand, they signed to Fiction in the U.K. and Republic Records in the U.S.) "We had a four-hour dinner once," says Wood. "I'd so much rather be back at the record store in New Zealand cleaning CDs," says Powers. At one point, almost without thinking, he reaches over to Xayalith's plate and finishes off her meal. Back in the studio, the band gets ready to play a couple of songs. "What do you want to hear?" Powers asks, and I suggest that they play a few tracks off the new album. As I say it, I realize I also want to hear them play "Young Blood," but I am also thinking back to the exchange in the restaurant, and am suddenly reluctant to ask. In Rolling Waves isn't so much a departure from Passive Me, Aggressive You as it is an evolution: Xayalith's pitch-perfect soprano sounds more confident; the songs — almost all of which were written by Powers, Xayalith, and Short — more grown-up, reflective of their three years away from home. "You can really hear how much different my singing voice is, from the EPs to our new album," Xayalith tells me afterward. "On In Rolling Waves I feel like I've really come into my own and discovered what I'm vocally capable of. We've played so many shows — I've grown a lot as a singer." Xayalith goes into the hall to warm up her voice again, while Short sets up in the sound booth — he handles the band's electronic production, as well as complements Xayalith on keys. Wood settles in behind his drum kit, while Powers straps on a guitar and Beadle fiddles with his bass. Eventually everything is in order and Xayalith has emerged; I've got headphones on in the sound booth with her and Short. They launch into the first few notes of "Hearts Like Ours," the first track on the new album, and though I guess I shouldn't be, I'm surprised at how perfectly clear and in-tune Xayalith's voice is. "It feels like the polyphony wasn't high enough," Powers says when they finish, before launching into "A Stillness," followed by the languid, six-minute-long ballad "Grow Old." To my ears, it sounds like they've nailed it, and it occurs to me that even this three-song performance — when a photographer is also snapping pictures of them as they play — is itself a form of media training, an opportunity for them to show that they're unfazed by my presence. As I say good-bye, they're settling in for another few hours of rehearsal. Their day, it seems, is just getting started.