What a pretty green coat Emma is sporting as Gwen Stacy...wait.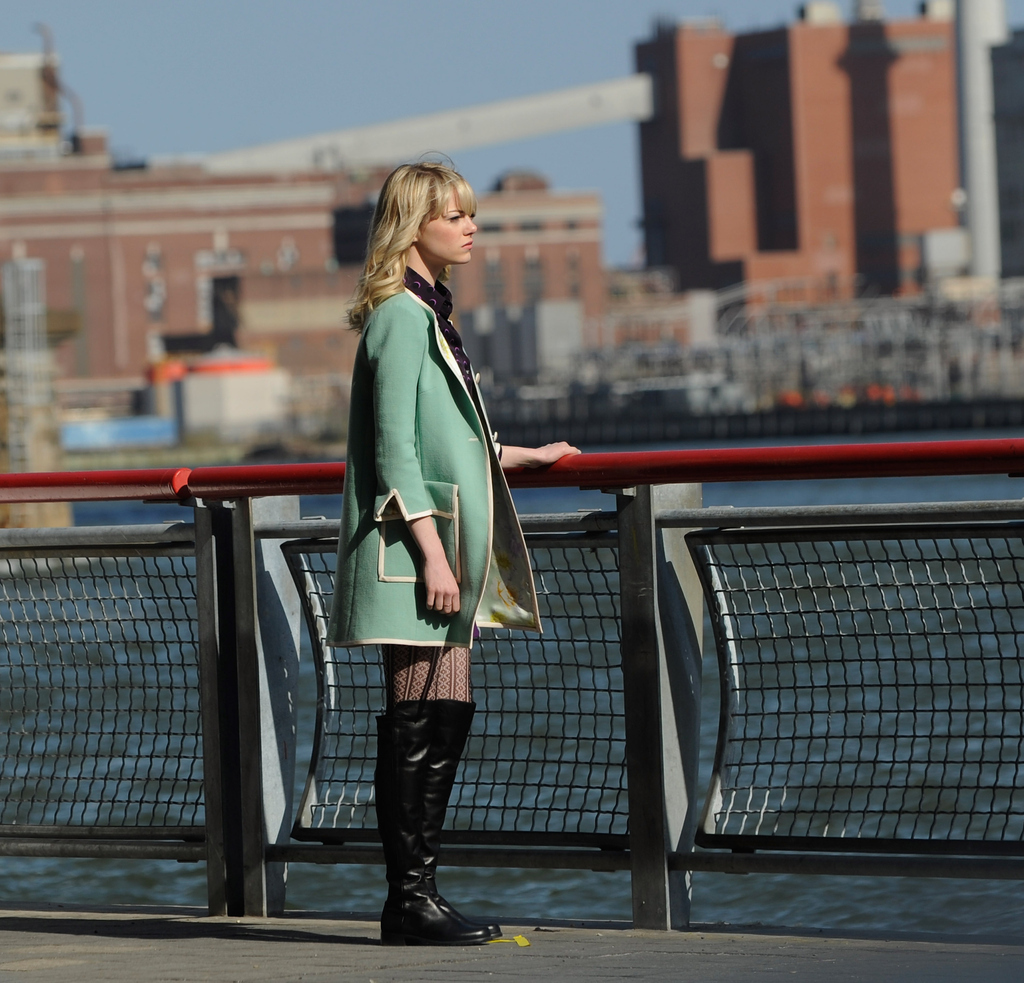 Is that coat the same as THIS coat?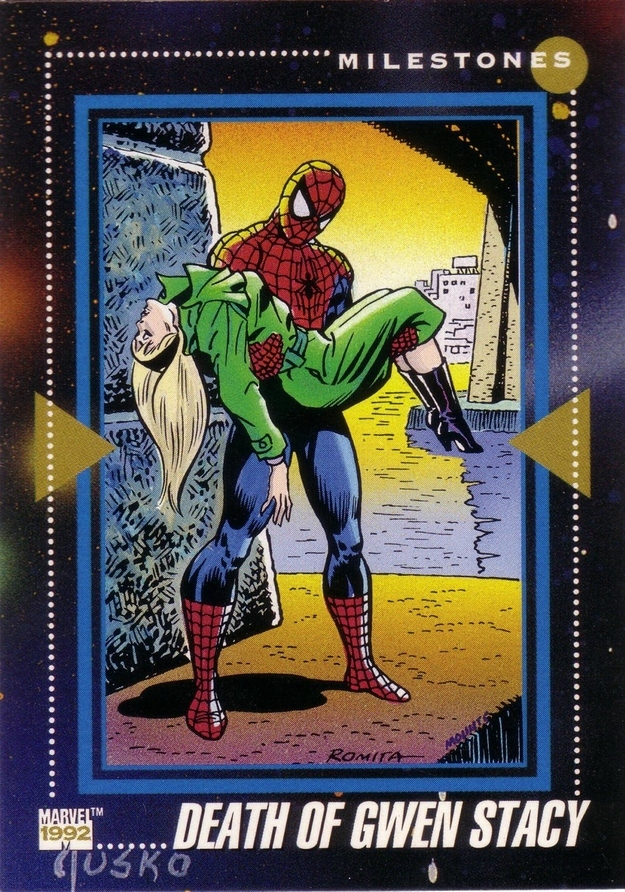 No Gwen! Don't go investigate. This will not end well for you.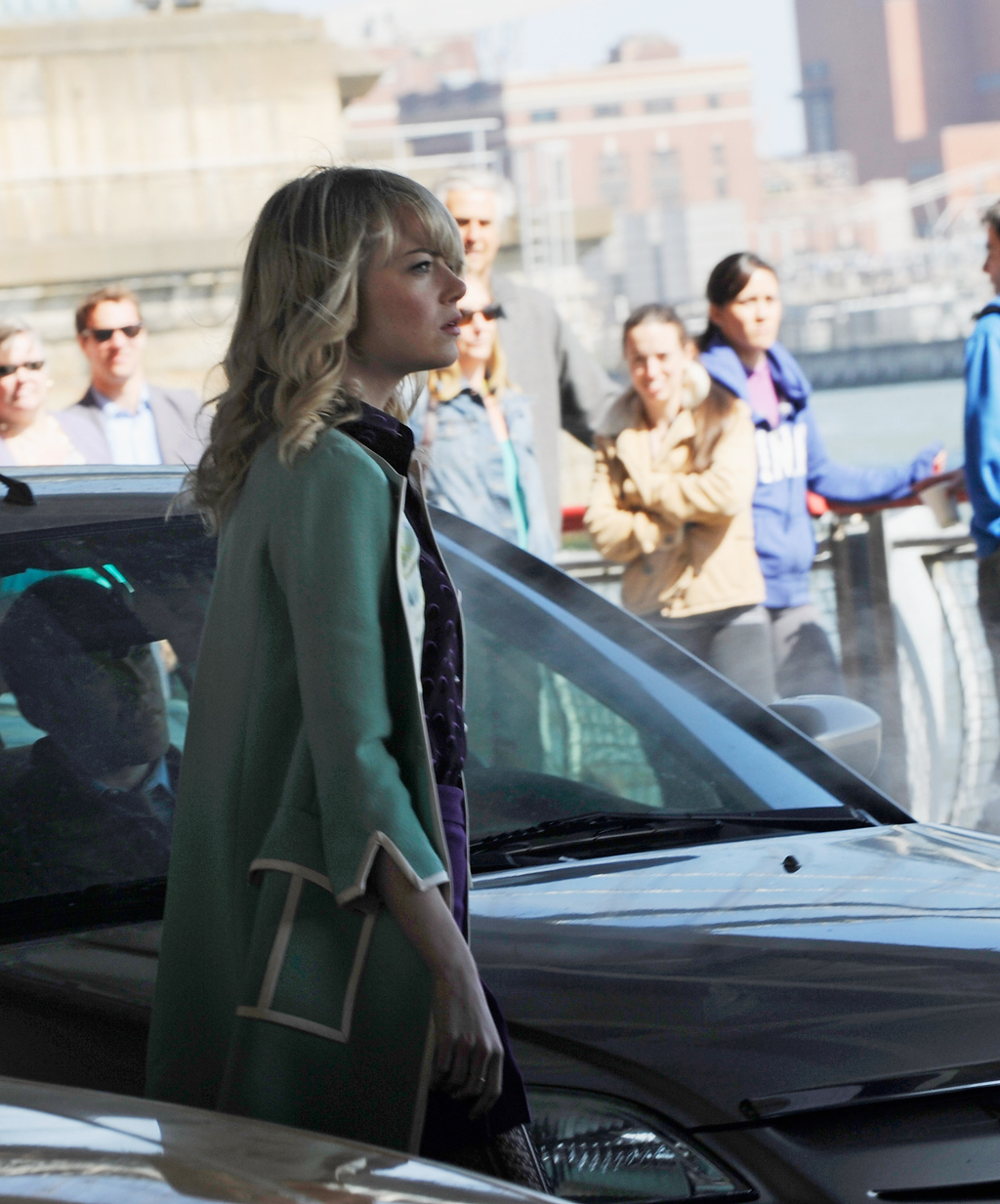 Because that is totally the same coat.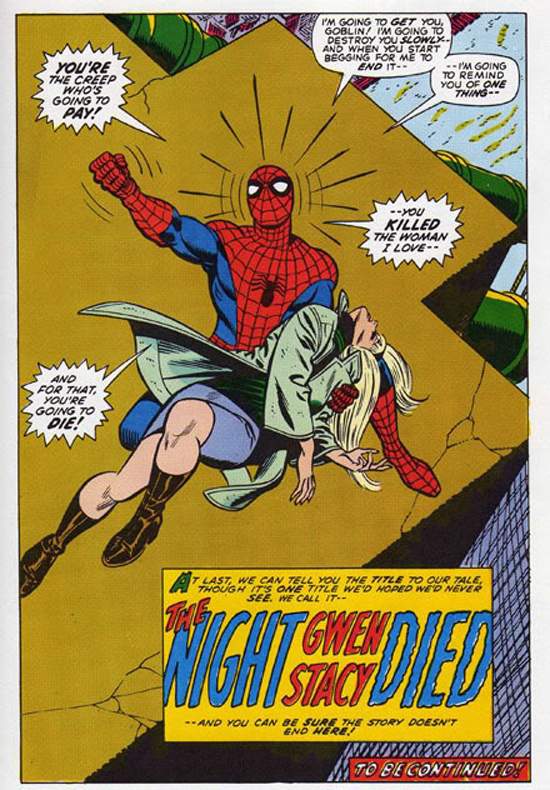 She's too close to the bridge! Get away from there!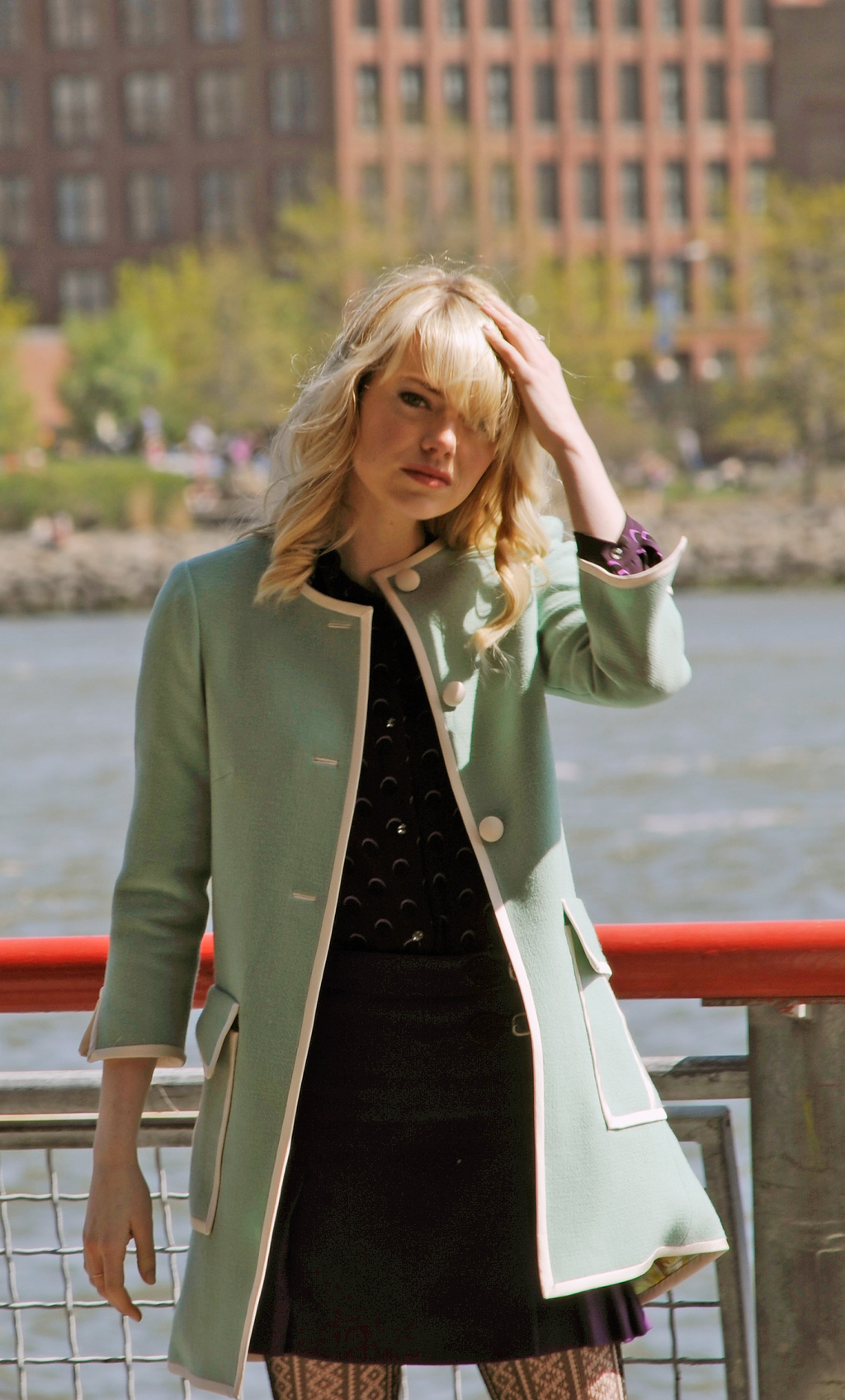 They're even both wearing purple AND boots. Oh God, oh God.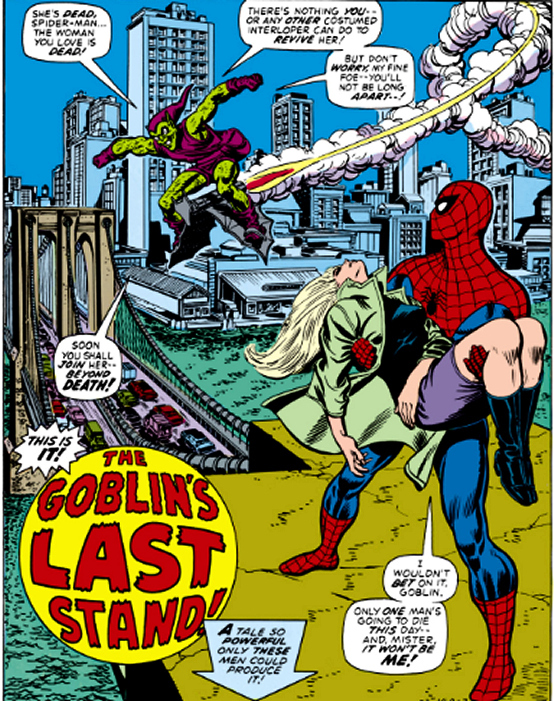 Looks like there are no comments yet.
Be the first to comment!