If you give a lorikeet a chocolate milkshake...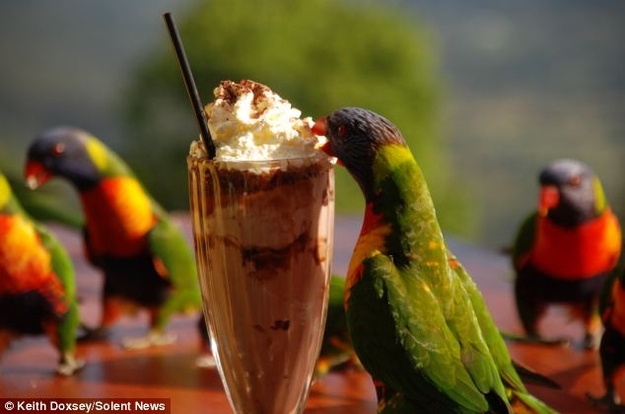 ...Its friends are going to steal some.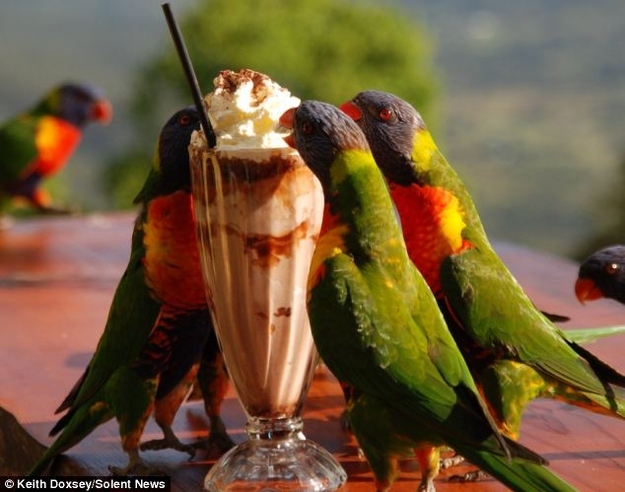 If its friends steal some, the lorikeet will get angry...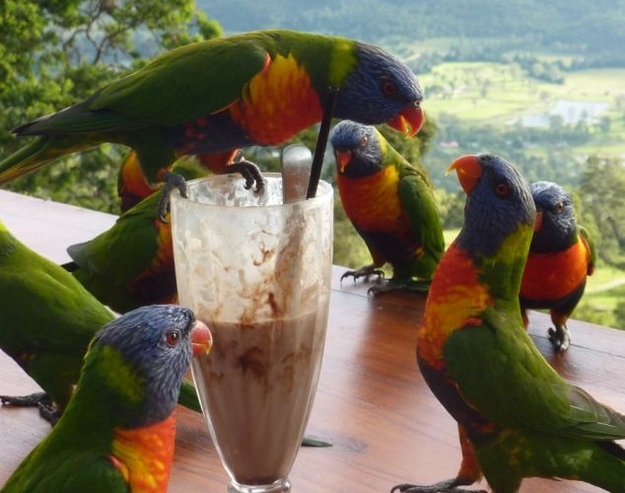 If the lorikeet gets angry, the fight will draw a crowd.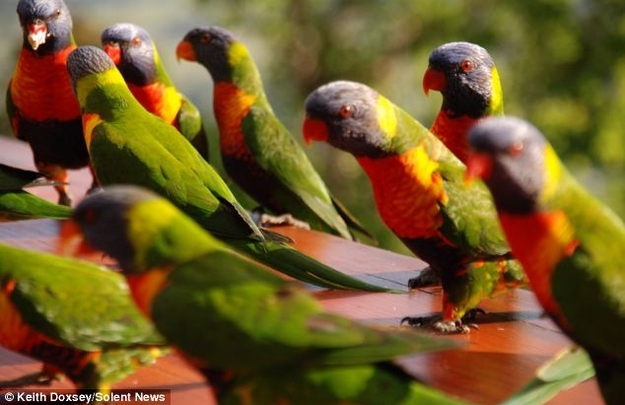 If the fight draws a crowd, the milkshake will be devoured in a zombie horde-like fashion.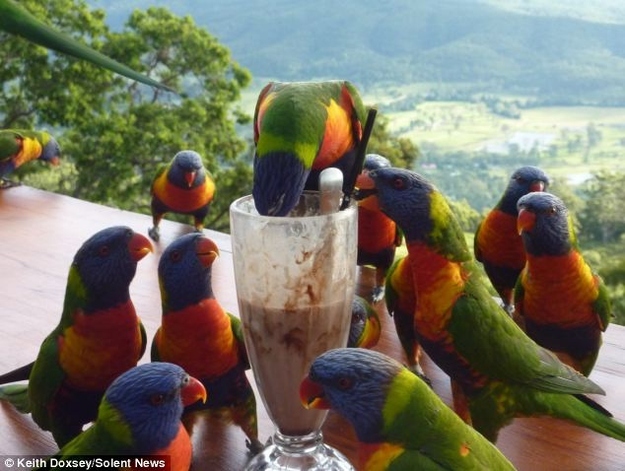 OM NOM NOM CHOCOLATE MILKSHAKE