The answer is 56: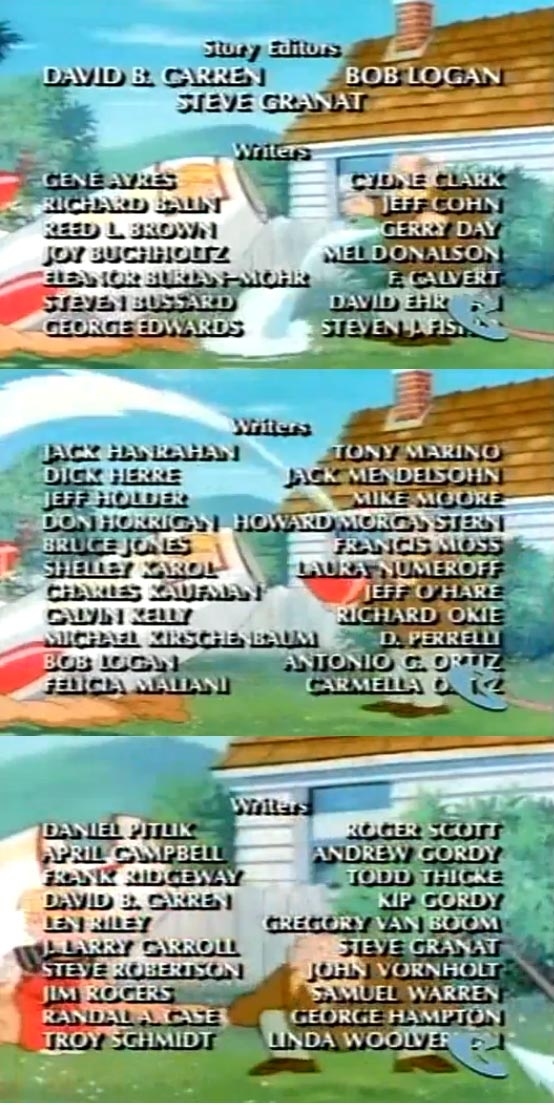 This goes beyond mind-boggling. BuzzFeed was convinced this had to be stitched together from multiple episodes, so we went in search of the original end credits...and yes, they really did have FIFTY-SIX people writing a twenty-two minute show. Even though each episode was actually three consecutive shorts, that doesn't explain needing twice as many writers as animators.
Looks like there are no comments yet.
Be the first to comment!