Disney Same-Sex Series: Love Is The Answer
D'awwww, they all look so happy. Rodolfo Loaiza gives some iconic Disney characters an orientation make-over.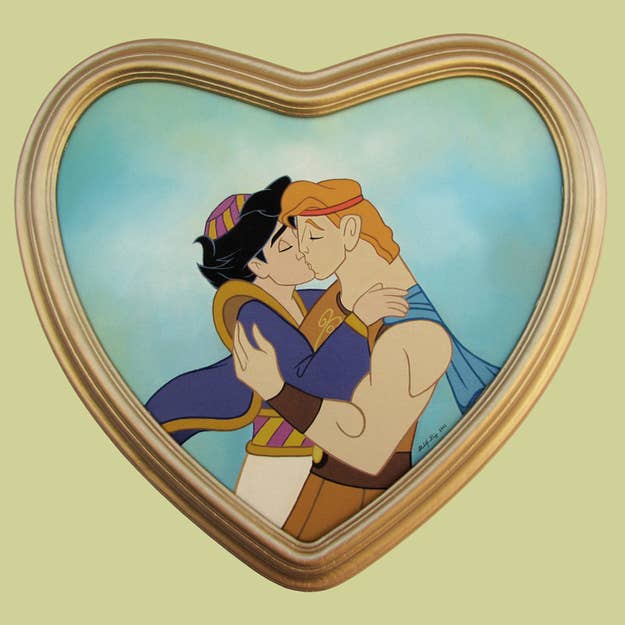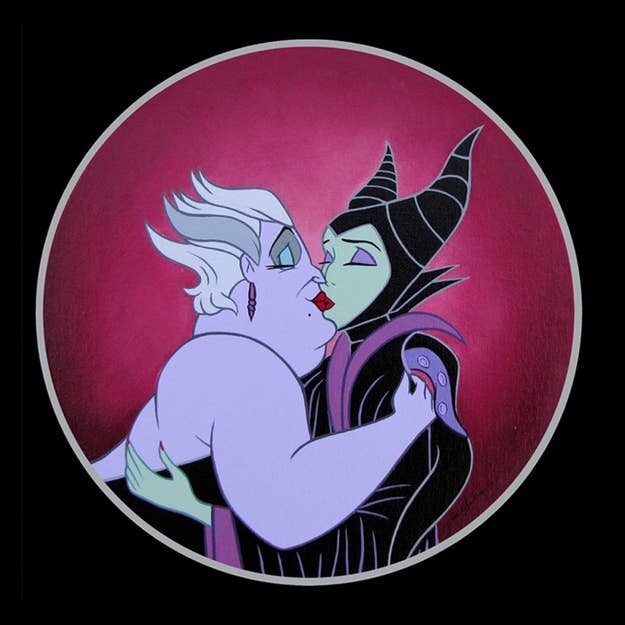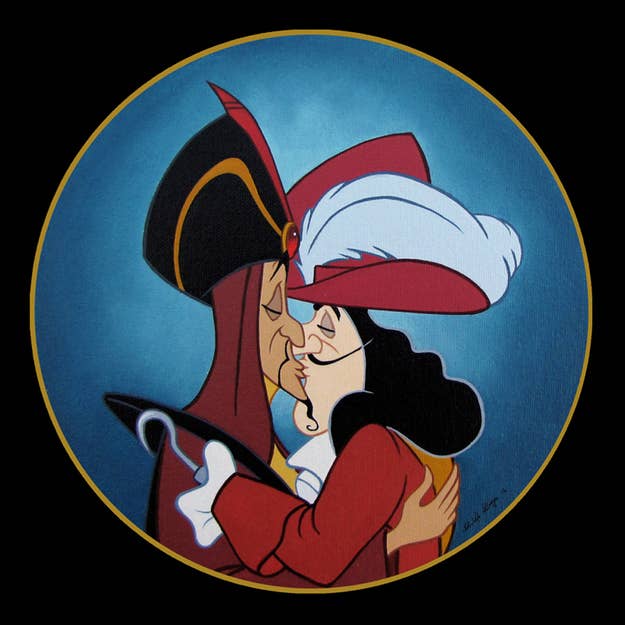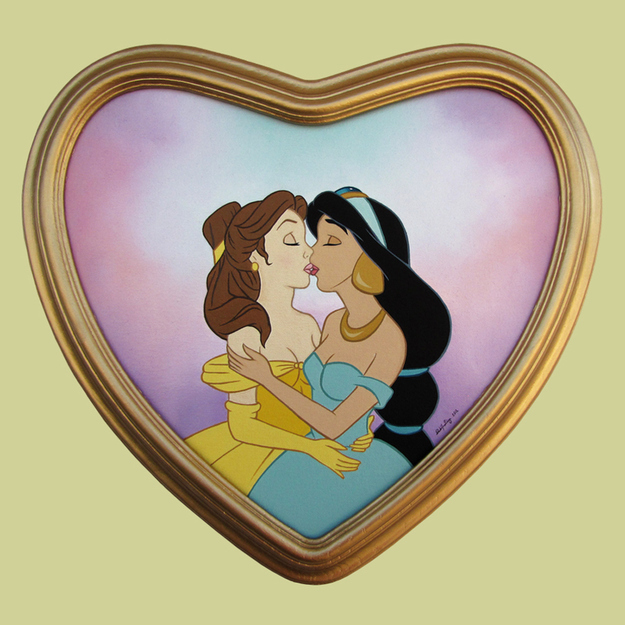 Rodolfo doesn't just paint Disney couples. His work also includes references to pop culture, horror films and our obsession with the excessive lives of celebrities as exampled below.
His 2012 gallery, Disasterland, will be on display in L.A. in August and September. All of his prints, including ones not pictured, are for sale on his website!