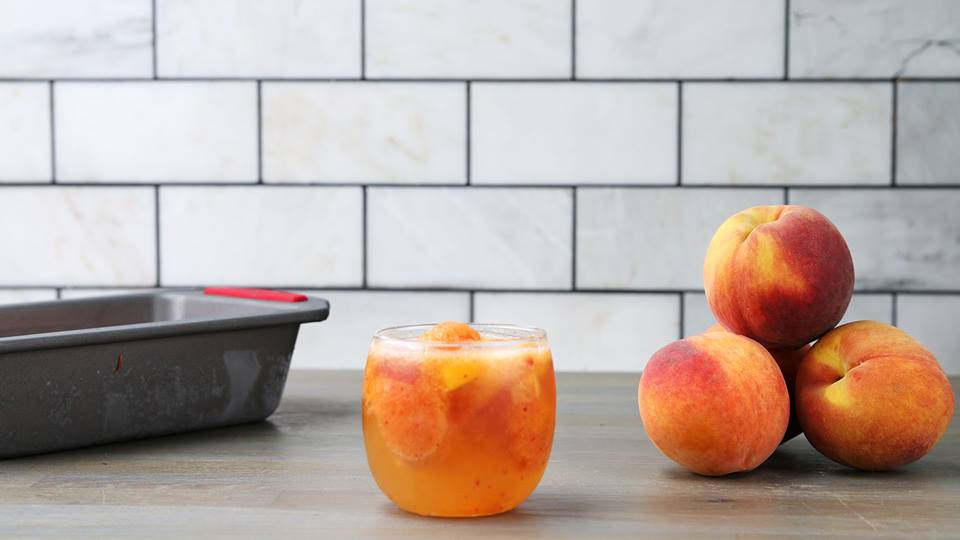 INGREDIENTES
6 duraznos amarillos grandes
1/4 taza de jugo de lima
1/4 taza de azúcar
4 cucharadas de jugo de limón
4 cucharadas de jugo de naranja fresco
120 mililitros de Don Julio® Blanco Tequila
120 mililitros de vino blanco
Refresco lima limón
PREPARACIÓN
1. Remueve el hueso de los duraznos y córtalos en rebanadas de 1.5 centímetros. Separa una taza.
2. Agrega el resto de los duraznos, jugo de lima y azúcar a una licuadora y licúa hasta que quede suave.
3. Vierte la mezcla en un molde para pan y congélalo por 6 horas por lo menos.
4. Combina el jugo de limón, jugo de naranja, tequila y vino.
5. Sirve 3-4 bolas de sorbete en cada vaso.
6. Agrega 90 mililitros de la mezcla de tequila y vino.
7. Decora con los duraznos que reservaste, y añade un poco de refresco al final.
8. ¡Disfruta!
Looks like there are no comments yet.
Be the first to comment!