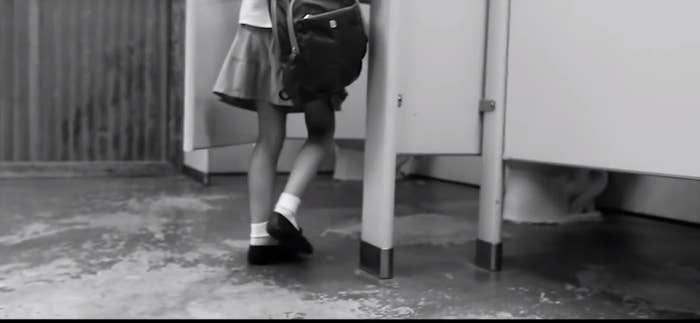 A political campaign in Houston that's become fixated on restrooms has attracted the support of a fitting donor: a toilet company.

Texas Outhouse, which delivers and services portable johns, gave $5,000 to the Campaign for Houston on Oct. 19, according to a campaign finance report released Monday.
Campaign for Houston is attempting to repeal the Houston Equal Rights Ordinance in a Nov. 3 ballot referendum. The measure, which is on hold until Tuesday's vote, bans discrimination against a wide range of classes — including people of color, women, and LGBT people.
However, Campaign for Houston has whittled down its message to a nearly singular focus of men in women's restrooms — a reference to transgender women — in a barrage of commercials and other election materials that claim "the bathroom ordinance" would encourage male sex predators to attack young girls.
"This ordinance does allow perverted men to freely enter women's bathrooms, locker rooms, and showers — invading their privacy when they are most vulnerable," says Rev. Kendall Baker in one of the radio ads. "It's never okay to let men enter women's bathrooms and put women at risk."

Meanwhile, a new TV commercial from the campaign shows a man following a young girl in a bathroom and trapping her inside a stall.
City officials and LGBT advocates have denounced the argument.
Houston Police Chief Charles McClelland said in a press briefing this month that such behaviors would remain illegal if voters uphold the law.
The claim appears to stem the fact that banning discrimination based on gender identity — one of about a dozen characteristics covered by the law — in places of public accommodation allows transgender women to use women's restrooms. As such, the group seems to argue, these women are actually perverted men who threaten girls' safety.

Campaign finance reports show Campaign for Houston, the leading city-based group attempting to repeal the Houston Equal Rights Ordinance, has raised $337,270. Other corporate donors include Trinity Equity Partners, which also tossed in $5,000, and the Education Valet, which gave $250.
Bob McNair, owner of the NFL team the Houston Texans, gave $10,000 to but withdrew the contribution after the campaign attributed ideas to him that he disagreed with — such as ideas about attracting the Super Bowl and keeping restrooms safe.
Dwarfing that sum, the campaign to uphold the law, Houston Unites, reported Monday it had banked nearly $3 million.
Neither Campaign for Houston nor Texas Outhouse replied to requests from BuzzFeed News to comment on factual basis for the ads or the financial contribution.