In Rural Kentucky, Residents Disagree About County Clerk Kim Davis
Supporters and critics faced off as Rowan County Clerk Kim Davis prepares to go before a federal judge over a complaint that she is in contempt of court for not issuing marriage licenses.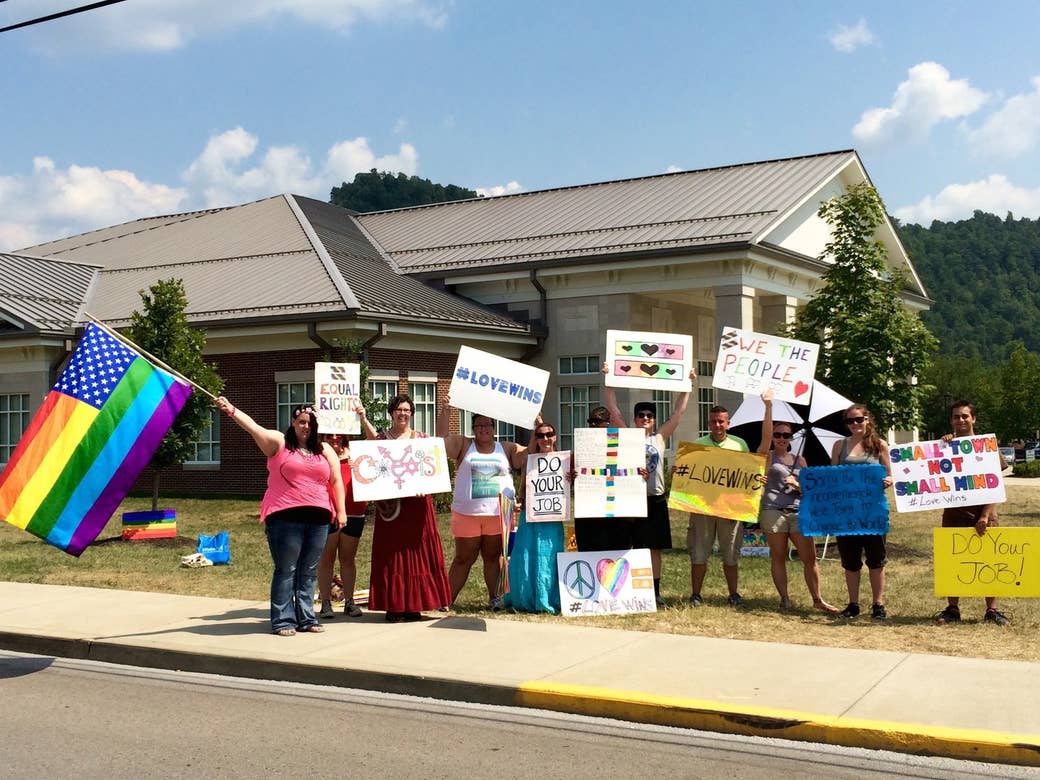 MOREHEAD, KENTUCKY — Rowan County Clerk Kim Davis was sequestered in her back office with the blinds drawn on Wednesday, one day before she was scheduled to appear before a federal judge to face a complaint that she is in contempt of court for not issuing marriage licenses.
But while Davis was mostly hidden, locals who support and oppose her faced off on the front lawn.

Many residents of the 7,000-person city of Morehead wanted to share their opinions about Davis with BuzzFeed News — though several declined to be quoted because they feared backlash from zealous neighbors. One common sentiment: While it is understandable for a person to oppose same-sex marriage in this small county on the lip of the Bible Belt, a clerk who ran for office should perform the job's duties or resign.
Citing her religious objections to same-sex couples marrying, Davis has refused to issue marriage licenses to anyone since the Supreme Court ruled for marriage equality in June — even though a federal judge ordered her to do so in August and her attempts to keep that order on hold while she appeals have all been rejected. While this has gained Davis national attention, locals are still among the most enthusiastic about defending and condemning her.
BuzzFeed News talked to several of them.
Danny Kinder, 73
"I'm behind Kim Davis 100%," said Kinder, who brought a sign to the courthouse that read, "We stand for God's word and Christian Rights."
A born-again Christian since he was 20 years old, the lifelong Morehead resident said the Supreme Court had abused its authority to override states' rights and God's law when it made marriage equality a national policy.
"The Supreme Court has no right do what they done," he said. "To the Lord, what gay people are doing is an abomination. God didn't make marriage between two men or two women. Marriage is between a man and woman. The Christian right, the gays are trying to put their stuff on us. If we don't take a stand, we won't have nothing left.
"I never thought it would come to this. They are coming from other counties and trying to start a fight. If Christians had stood up in churches 20 years ago, we wouldn't be here now."
Kinder compared prevailing attitudes towards gays and lesbians to biblical stories about the cities of Sodom and Gomorrah — which were destroyed amid widespread sinning of their residents. "The same thing is happening today," Kinder said.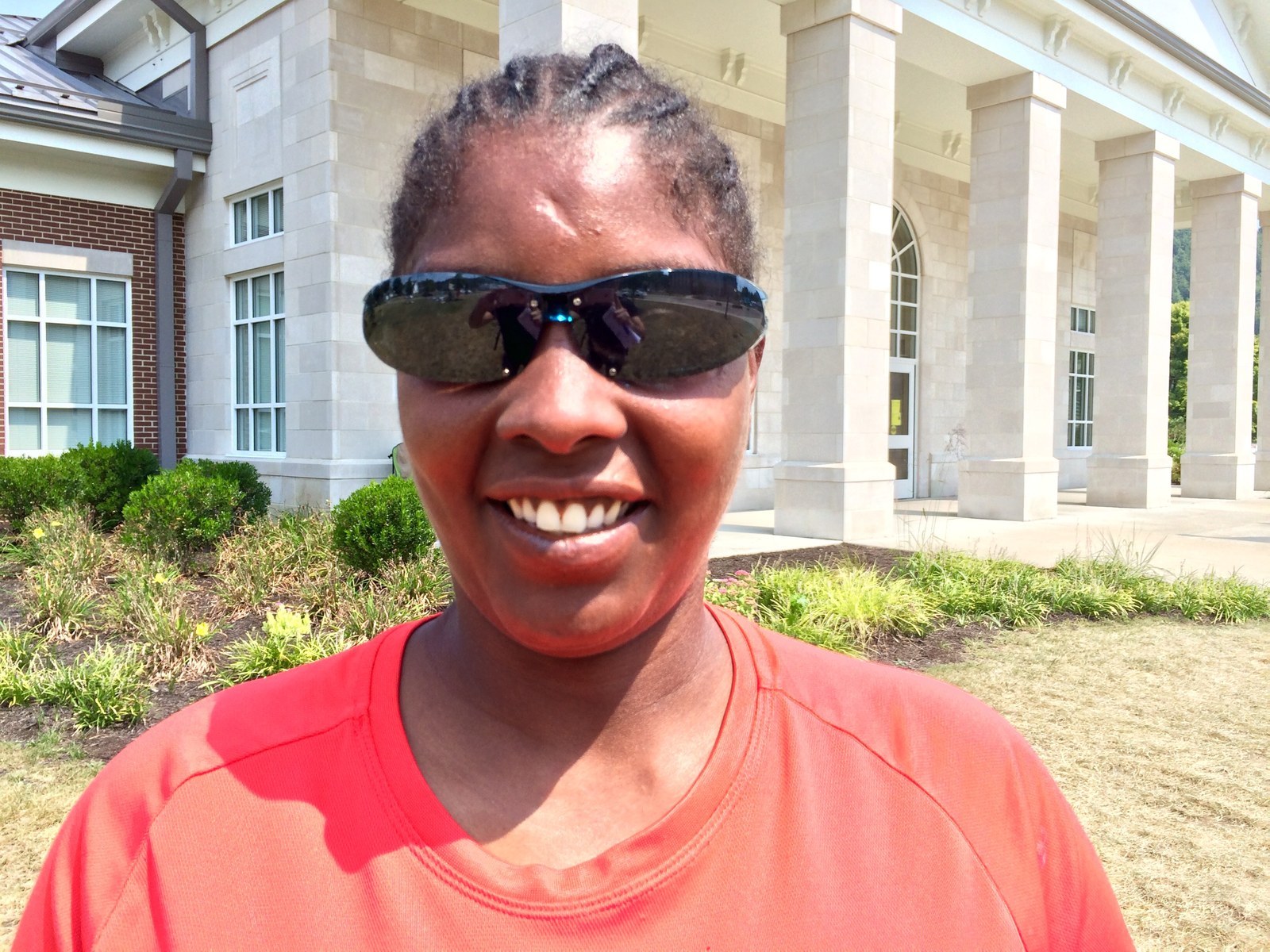 Erica Gardner, 33
Gardner voted for Davis when she ran for election in 2014 — and she regrets it. Gardner has protested in front of the Rowan County Clerk's Office every day but one since the Supreme Court's marriage equality decision in June, after which Davis announced she would not issue marriage licenses to any couples.
"I wish Davis would get out of the office or do her job," Gardner said. "I voted for her. I was told she was a good lady. Now I wish I could take my vote back."
Since she joined the daily protests outside the clerk's office, Gardner and her comrades have witnessed people driving past yelling "faggot," "queers," and "sickos," they said. At one point, a truck swerved toward the group's roadside protest like it was going to hit them.
During our conversation, some drivers yelled unintelligible slurs out their windows. But others honked in support — one waved a tiny rainbow flag, and some cheered.
One man rode past on a skateboard and raised his fist in solidarity — tipping his balance and accidentally swerving into oncoming traffic.
"See, he almost got killed for us," Gardner said.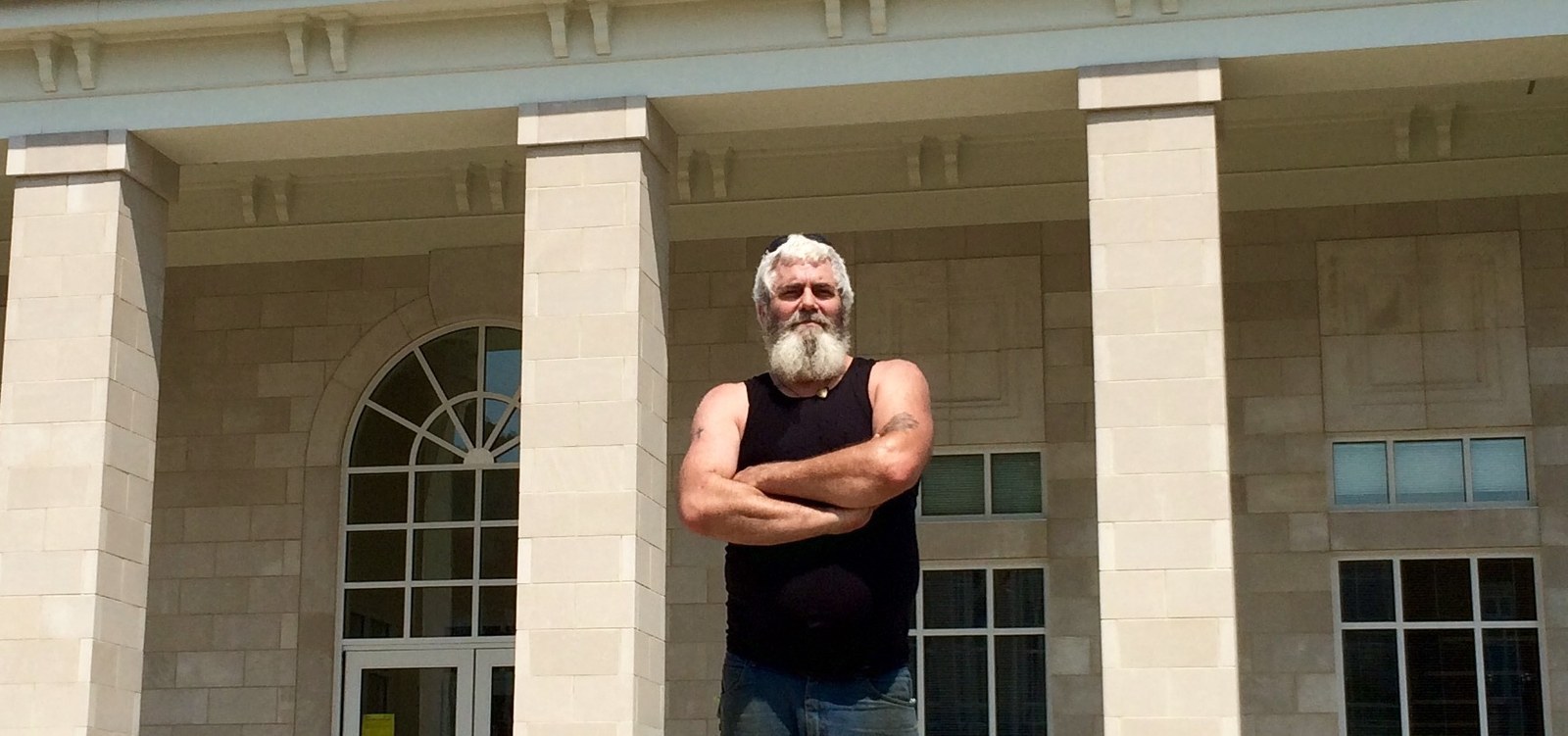 John Stidam, 55
Asked why he was out in the hot sun along with his wife, daughter, dog, and a sign that hallowed Davis, Stidam said: "I'll tell you why, bub. We voted against gay rights in Kentucky. The Supreme Court is saying our vote doesn't count. Then we have no rights."
Even before the marriage ruling, he continued, the Supreme Court went too far in its 2003 Lawrence v. Texas decision that overturned a state ban on sodomy.
"A 60-year-old pervert right now has the right to sodomize an 18-year-old boy," Stidam said. "Sodomy was illegal until that was overruled."
The result is a federal government with too much power over states and people exercising their faith, he added.
"Democracy is gone as we know it," Stidam said. "Davis has religious convictions, and she should not be forced to violate her religious beliefs."
But Stidam also takes umbrage with laws that promote LGBT rights in general. "I don't believe in gay rights," he said. "That's between them and God. I don't believe in gay marriage."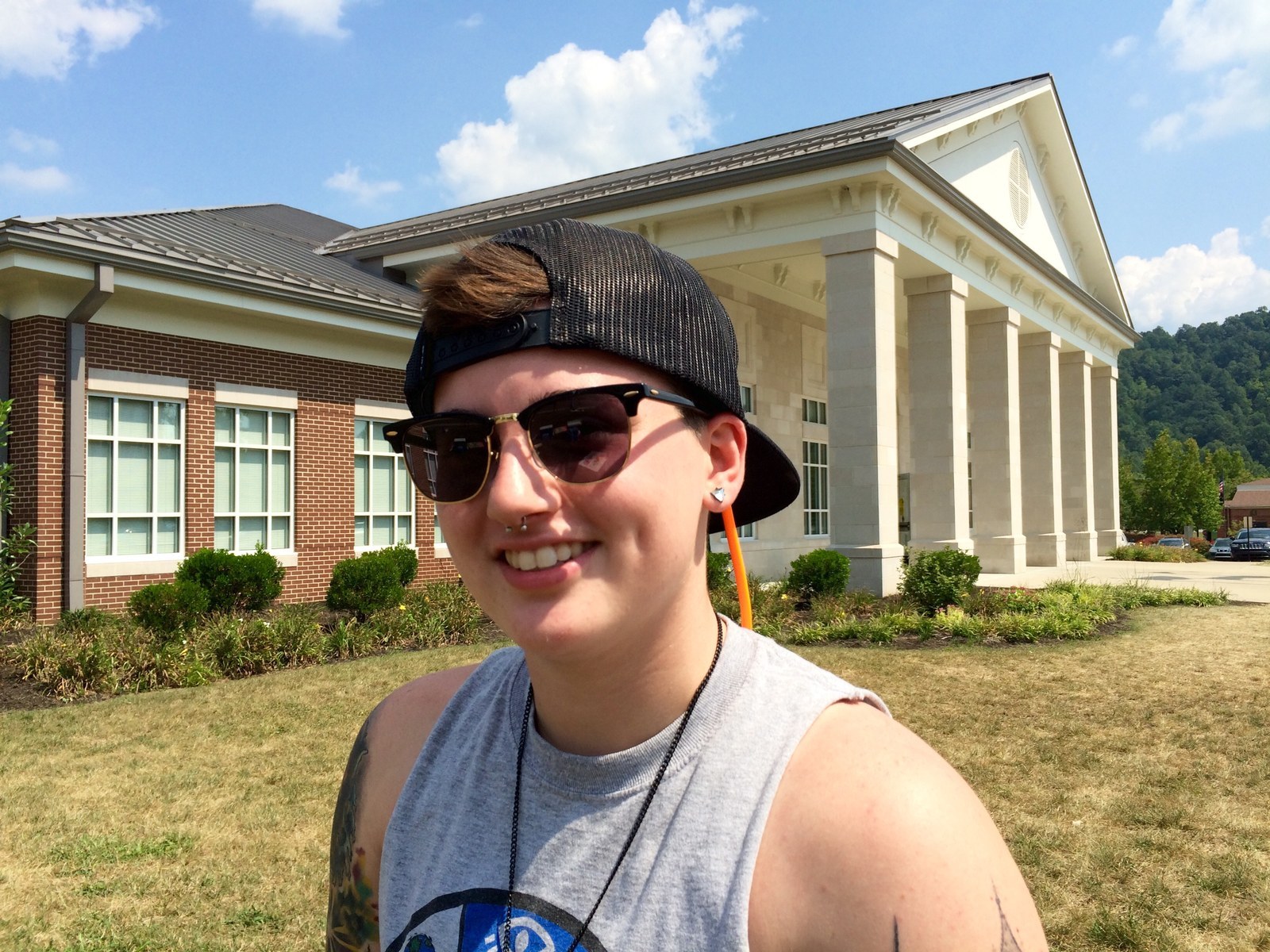 Darbi Hardin, 20
"We get people who drive by and flip us the bird," said the Morehead State University student, "but globally we have more support. I know Davis has her point of view, and we will say 'no' until she is drug out of there. She is going to be leaving in handcuffs, or leaving because she can't afford the fines anymore."
At the break of dawn Thursday, Hardin planned to drive to the contempt-of-court hearing in Ashland. She explained why she was making the 65-mile drive: "I am pumped because something is actually happening."
Rhonda Stidam, 50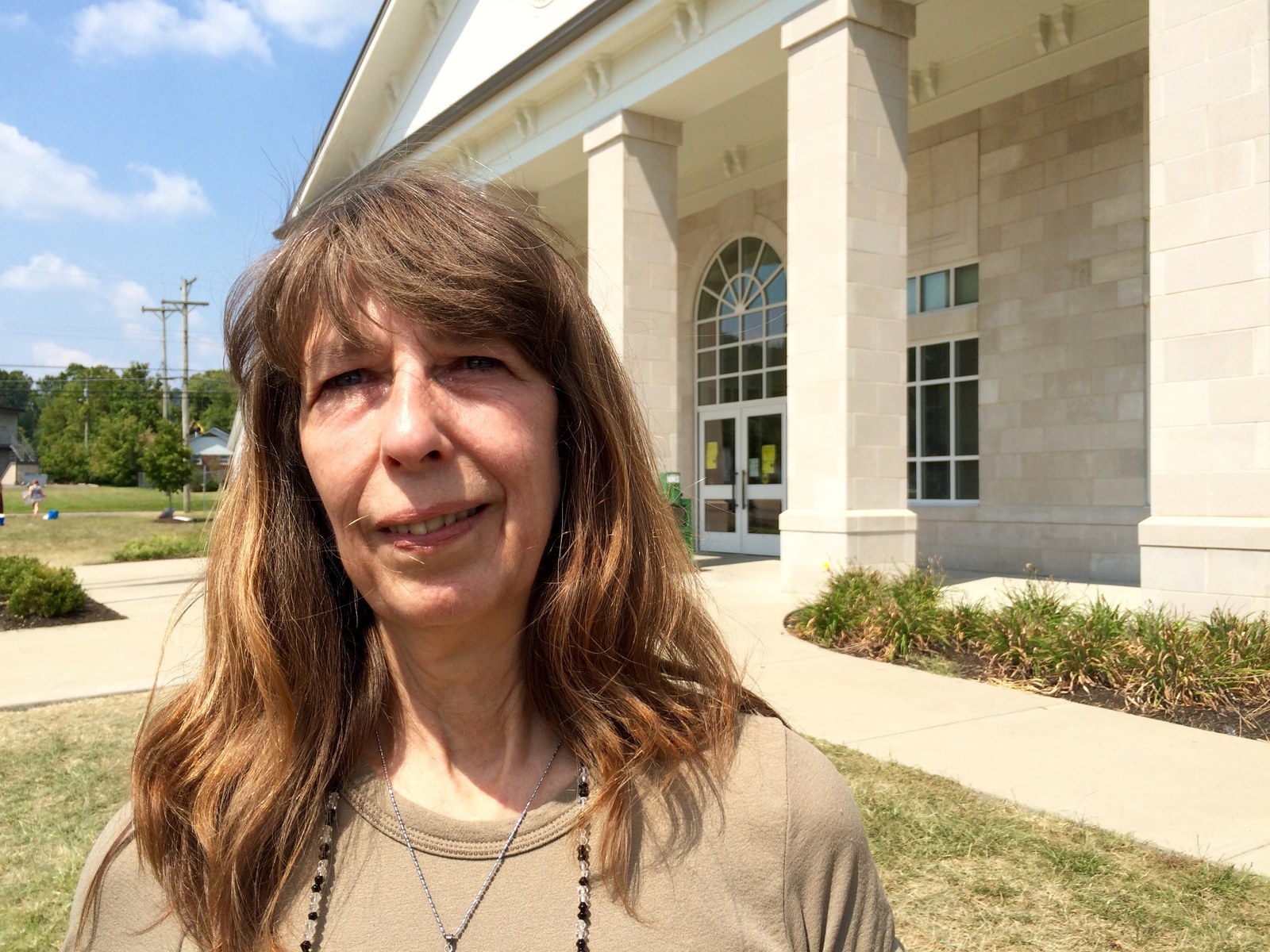 The ability of LGBT people to drive is proof for Rhonda Stidam, who is married to John Stidam, that the debate about same-sex couples getting a marriage license in Rowan County is overblown.

"They can just go to the next county over," she told BuzzFeed News. "A man in a uniform said he would drive a couple over, but they didn't want to go. They want a fight. They were saying they have been together for 17 years. Well then, you don't need a marriage license if you have been together 17 years. If it was me and my office, I would make it illegal to issue marriage licenses."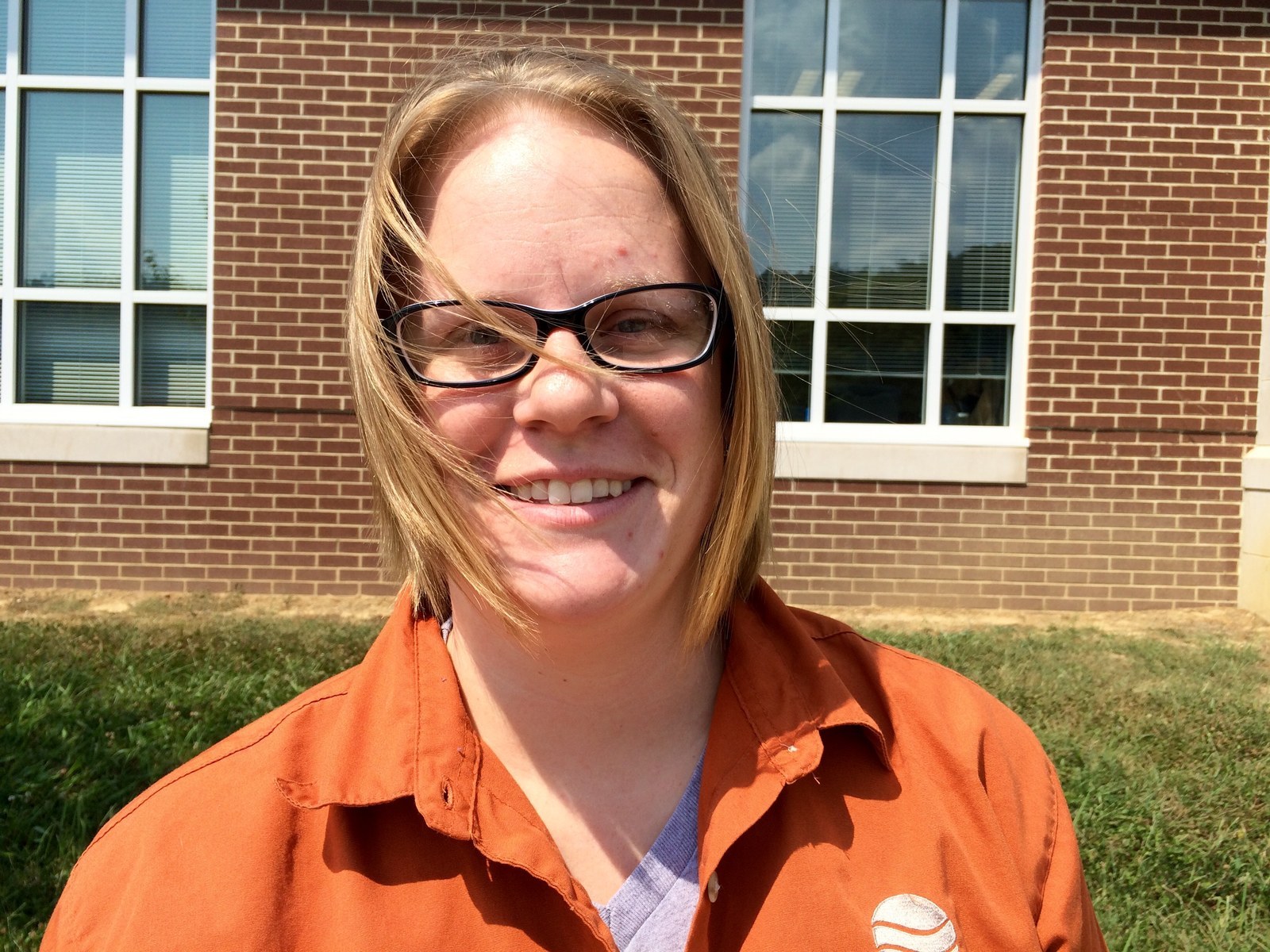 Ashley Frauenknecht, 26
Frauenknecht recently got engaged to her girlfriend, and they both live in Morehead.
"We would love to get married where we live and pay taxes," Frauenknecht said. "I don't pay taxes to another county, and driving 20 or 30 minutes — it is not only an inconvenience, but also a slap in the face. Davis will take my money, but not do what I'm paying her for. For people who live here and want to get married, it's a huge deal because this is a new civil right that we want to enjoy."
Paula Osborne, 29
Osborne is the daughter of John and Rhonda Stidam — and she does not quite agree with her parents.
"I don't know why God is brought into this," Osborne told BuzzFeed News. "God says to pray for those who are lost. It is not our place to judge."
While, on the one hand, Osborne is concerned that same-sex couples could trample a clerk's religion, on the other, she says that Davis has a job to do.
"I don't think gay people's rights should be pushed to take away others' rights," she said, adding, "I think they should have the right to get married and get married in Rowan County. If Davis doesn't want to do it, she should resign or move to another county."
Osborne's dad disagreed while his daughter spoke, but, Osborne smiled and said, "We don't argue about it."