We asked a bunch of people who have never seen The Divergent Series to look at some silent GIFs and try to interpret the scene.
With a little lip reading and a lot of guesswork, they made it through.
Your captioners are: Ryan, Casey, Jo, Justin, Eric, and Tyler.
1.
First, this moment between Tris and Four: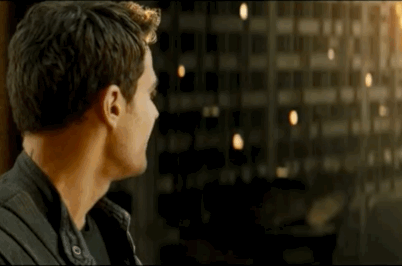 RYAN
Four: The best thing about you is…is you.
Tris: Def, def.
JUSTIN
Four: Please don't lean on my pillar.
Tris: Oh, I'm really sorry.
2.
This part where Christina and Tris are scaling the wall:
5.
This tense moment between Evelyn and Jeanine in Insurgent: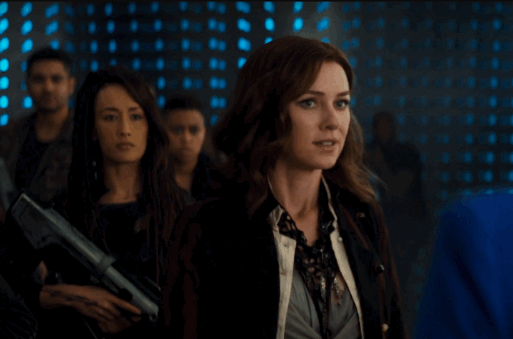 6.
And this one between Tris and Four, also in Insurgent: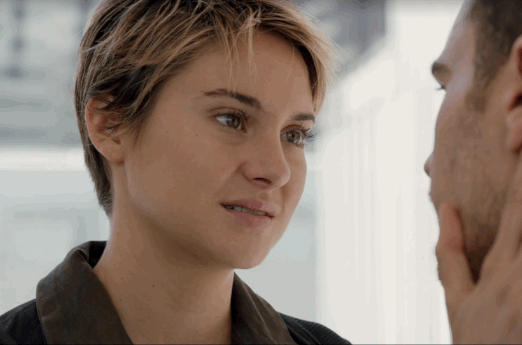 TYLER
Four: Rice? Seaweed? Sushi just doesn't make sense to me.
Tris: Let's go eat some, Mr. Handsome.
Four: Ghost time. *disappears*
ERIC
Four: Wait, Tris. Can you tell that I'm moisturizing?
Tris: Not really, hun. I'm sure it's awesome.
Four: *Face turns into water* How about now?
7.
This Four and Evelyn scene:
8.
More Tris and Four in Allegiant:
9.
And here's David, according to our excellent lip readers:
Are you also terrible at lip reading? Don't worry. Dolby Cinema at AMC Prime is bringing Allegiant ​to life with an immersive cinema experience from March 18. And you can buy your tickets here now!