The Low-Budget, High-Pressure Life Of An MLS Rookie
Major League Soccer is the only pro sports league in America where superstars can earn 140 times more than their teammates. How much longer will it be able to convince talented, internationally coveted young players like the Los Angeles Galaxy's Kofi Opare to stay in the U.S. for $35,000 a year?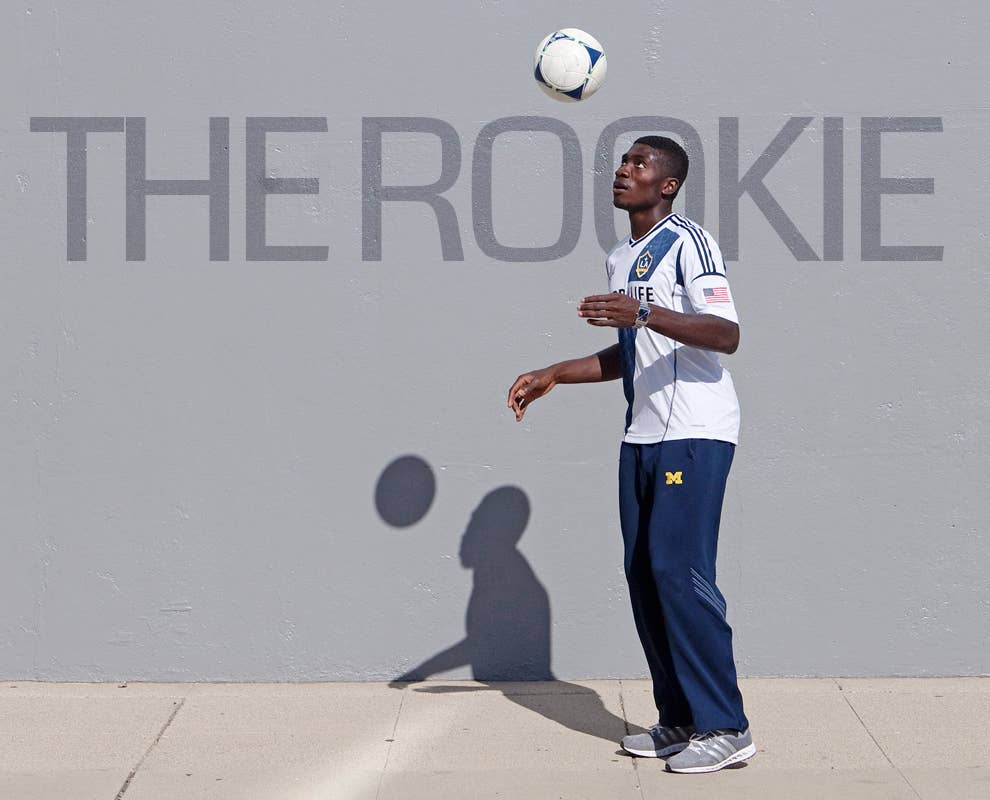 It's Saturday afternoon in early October and Kofi Opare is stretching his long legs out on the ottoman in front of his couch. This used to be a stressful time of the week for Opare — or as stressful as any time gets for the almost pathologically relaxed Los Angeles Galaxy central defender — but today he seems particularly at ease as he watches TV in his small apartment on a quiet side street a few blocks from the UCLA campus. Tomorrow, the Galaxy play their crosstown Major League Soccer rivals Chivas USA, and the Galaxy coaches typically send out an email the day before, letting their 30-man squad know which 18 of them will actually dress for the game. In the constant jostling for standing that goes on among players fighting to make a name for themselves in professional soccer, making "the 18" is an important weekly milestone, and one that earlier in the season would've had Opare checking and rechecking his email. But at practice a few hours earlier, the 23-year-old rookie was told that he was going to be in the starting 11 against Chivas, which happily drained any anxiety from the day. Starting is a big deal for Opare, even if it wasn't a huge surprise considering that two of the Galaxy's other central defenders — the statuesque Brazilian Leonardo, and the diminutive, feisty A.J. DeLaGarza — are battling injuries and unavailable. It will only be Opare's third league start of the season, and the Galaxy lost each of the other two, 1-0. "It's a confidence booster to know that the coaches have faith in me," he tells me. Opare's apartment might not be what you'd expect of a professional athlete, but as post-collegiate digs go, it's pretty typical (and actually a lot nicer than where I was living at 23). Slightly worn Venetian blinds — one of which has fallen off and is lying on the couch — block out most of the afternoon sun, empty video game boxes (FIFA 2013, Grand Theft Auto V) sit on a shaggy white rug, and a dorm-sized fridge and microwave sit against a wall in the den, negating the need to walk roughly five feet to the small kitchenette. The priciest piece of furniture here is almost surely the flat-screen TV, which at the moment is showing the Michigan–Minnesota football game. (Opare played soccer at Michigan and is good friends with Wolverines starting running back Fitzgerald Toussaint.) Opare splits the rent here — just less than $1,600 — with his older brother, a Ph.D. student at UCLA, but he also gets a housing allowance of $500 a month from the Galaxy. The apartment is a good 20 miles up the 405 from the StubHub Center in Carson where the team practices and plays — which, given L.A. traffic, can take anywhere from 30 to 90 minutes — but it's a well-kept building on a quiet side street, in a good neighborhood, and Opare likes it. "I wanted to have a place where after practice, I could get away from the stadium," he says. "A lot of the guys live in the Redondo Beach area, but it's expensive, and I wanted to live closer to Los Angeles, Beverly Hills, and Santa Monica." Opare is a first-year player in MLS, making the league-minimum salary, $35,125. When he steps on the field tomorrow, his teammates will include Landon Donovan, arguably the best American soccer player of his generation — if not all time — who recently signed a new contract believed to be worth roughly $5 million a year starting next season, and Robbie Keane, Ireland's all-time leading scorer, who earns more than $4 million a year. By way of contrast, the 5,715-square-foot Manhattan Beach house Donovan shared with his actress wife (now ex-wife) Bianca Kajlich featured a sauna, a massive home theater, and 300-bottle wine cellar. If it seems shocking that one guy could be paid 140 times less than a colleague hired to do essentially the same job, consider this: It used to be much worse. Just a few years ago, when English superstar David Beckham — and his $6.5 million annual paycheck — entered the league, his Galaxy teammates were toiling for as little as $12,900. Around that time, it was not uncommon for those at the lower end of the income scale to work second jobs, often as youth coaches or bartenders or, in the case of goalkeeper Troy Perkins, as a mortgage loan processor in 2006, the same year he was named MLS goalkeeper of the year. Colin Clark, a veteran Galaxy midfielder, came into the league in the mid-2000s for the Colorado Rapids making less than $10,000 a year. "My first two years in the league, I was fortunate, because my parents owned a soccer store," he says. "I worked for them to supplement the income." These days, a few players still coach on the side, but the league, pushed by the MLS Players Union — which was inaugurated in 2003, seven years into the league's existence — has worked hard to raise the minimum salaries and erase the image of the league as a bastion of semi-professionalism. Opare's only income is from the Galaxy, and he says that while living on $35,125 a year in L.A. takes a certain amount of conscientiousness, it's not like he's struggling to make ends meet. "It's enough to live," he says. His slim paycheck is not due to the parsimoniousness of the Galaxy's owner, the entertainment giant AEG, but rather the result of the league's complex salary-cap rules. (More on that later.) "The Galaxy does a great job of taking care of new players," Opare says. "They help pay for rent, there is food at the stadium that I can bring back here. Every time we travel, we get per diem money. I'm the type of person who'll go to 7-Eleven, get bread, peanut butter, and jelly, and that will be my meal, so I'll save up my per diem. I don't worry too much." According to a list of players' salaries released by the MLS Players' Union in mid-September, Opare is one of 63 rookies working for the league minimum. Sure, it's not a lot of money — many of them could make more somewhere else — but they realize they're paying their dues. In fact, Opare's life looks pretty similar to that of a lot of recent college grads: He's underpaid at a job he loves, living in a charmless apartment with a roommate. It's not perfect, but there's a lot of potential. But what's more important is why he's making what he's making, what it means for his future and for the futures of others in his shoes, and what all this means for an 18-year-old league that in many ways is still trying to find its place in the American sports firmament.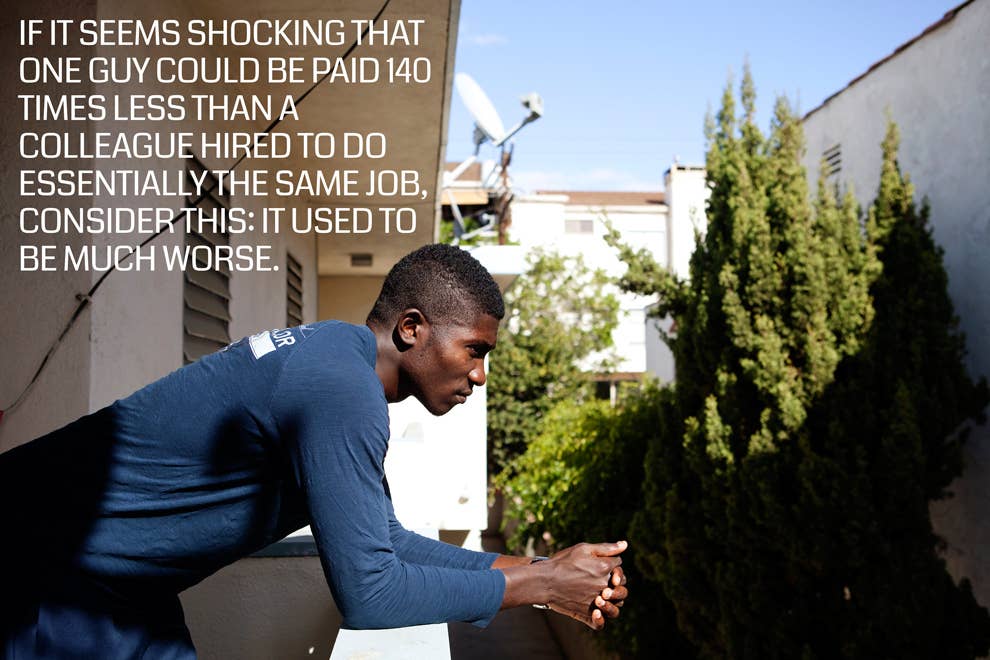 MLS is at a crucial moment in its history. Soccer has grown immensely as a spectator sport in the last decade. League attendance has been rising since 2003 — this year it averaged 18,594 fans per game, just a hair shy of last season's record high — and at some clubs, particularly in the Pacific Northwest with the Seattle Sounders and the Portland Timbers, the atmosphere in the stadiums rivals that of top football grounds around the world. Having survived a brief contraction in the early 2000s, MLS is currently in the midst of a major expansion: It has added five teams since 2009 and plans to add another five by 2020, including a second franchise in New York — owned, in partnership, by the English league powerhouse Manchester City and the New York Yankees — starting as early as 2015, and a franchise, likely in Miami, owned in part by Beckham. In general, the American public is becoming more interested in soccer. The World Cup and particularly the men's national team have become big television draws: A recent U.S. World Cup qualifier against Mexico drew more than 7 million viewers, and the English Premier League has made massive inroads as a television spectacle as well. NBC recently paid $250 million for three years of EPL TV rights in the U.S. But soccer's success hasn't translated into people tuning in to MLS games. TV ratings have been consistently woeful: This year, ESPN has drawn fewer than 300,000 viewers per game on average, and NBC Sports has drawn barely 100,000. (These may rise now that the post-season has begun, leading up to the MLS Cup on Dec. 7.) TV viewership — as well as the advertisers that follow — is what stands between the league and real money. There are no simple solutions for this conundrum, but some of the problems may be built into the league's very DNA. When MLS began back in 1996, it faced an American public that was dubious and, frankly, pretty ignorant about soccer. The league bent over backward in its early years to appeal to American sports fans, running the season mostly in the summer months when its only competition was baseball, and adding aspects both highly questionable (playoffs involving all but the league's bottom two finishers) and outright ridiculous (comical hockey-style shoot-outs, featuring players dribbling in on a goalkeeper from 35 yards away, to break ties). It has since done away with the latter, and at least improved the former. The league operated in the shadow of the previous attempt to bring professional soccer to America, the North American Soccer League, or NASL (not to be confused with the current development league of the same name). The old NASL got started in 1968, and after puttering along for a few years largely out of public sight, burst onto the scene in the mid-'70s when the teams, beginning with the New York Cosmos, began attracting fans by signing a seemingly endless parade of aging world superstars: Pelé, Carlos Alberto, Franz Beckenbauer, Johan Cruyff, Bobby Moore, George Best. The tactic worked for a while, but eventually most of the teams broke the bank in part because of shelling out for these over-the-hill icons. A television audience never materialized, and the league folded in 1984. MLS was constructed with the NASL's implosion as a ready cautionary tale, and as such, was built not so much to succeed as to avoid catastrophic failure. The league owns all the players' contracts, controls player movement within the league, and approves (and has a part in negotiating) any transfers to and from foreign clubs. A salary cap — originally just over a million bucks, now up to $2.95 million — is imposed on every team. Over the years, there has been a lot of tinkering with the salary rules. The most significant came in 2007, when the league introduced the designated player (DP) rule (otherwise known as the Beckham Rule, because it allowed the Galaxy to sign him), which meant that each team could exceed the salary cap in order to sign marquee players (just one at first, now up to three with a dizzying list of conditions). In 2007, MLS paid up to $400,000 of the DP's salary (now it's $368,750), but the team owners covered the rest. There is no doubt that these byzantine rules and MLS's single-entity structure — all the team "owners," while exercising a certain amount of autonomy, are essentially franchise operators working for the same company — helped the league navigate through its early years, focusing on slow, steady growth rather than a big breakout, but it's a legitimate question now as to whether they've outlived their usefulness. Besides overseeing spending, the salary cap is also an artificial mechanism aimed at increasing parity. In most of Europe's soccer leagues, a handful of wealthier clubs dominate year in and year out. While smaller clubs can occasionally make a valiant run to the top end of a league's standings for a season, the very structure of the competition — where top-finishing teams are rewarded with more games the following season against better competition in either the Champions League or the Europa League, requiring more expensive players — generally ensures that this is but a one-year aberration. It usually takes an extraordinary amount of effort, fueled by an Arab sheik's petrodollars, to significantly alter a particular club's long-term prospects. But while this cutthroat capitalist system — the rich get richer, the poor are fucked — would seem to mimic the socioeconomic currents that dominate American life, for some reason we like to hold our professional sports to a higher moral standard of fairness. Thus, revenue sharing, luxury taxes, salary caps, collective bargaining, and the like. An English friend referred to this as the "quasi-socialism of U.S. pro sport," and he's not wrong: Any of this stuff would be denounced as outright un-American if it were, say, helping to lift a working family out of poverty or get access to affordable health care, as opposed to helping the Oakland A's or Real Salt Lake make a playoff run.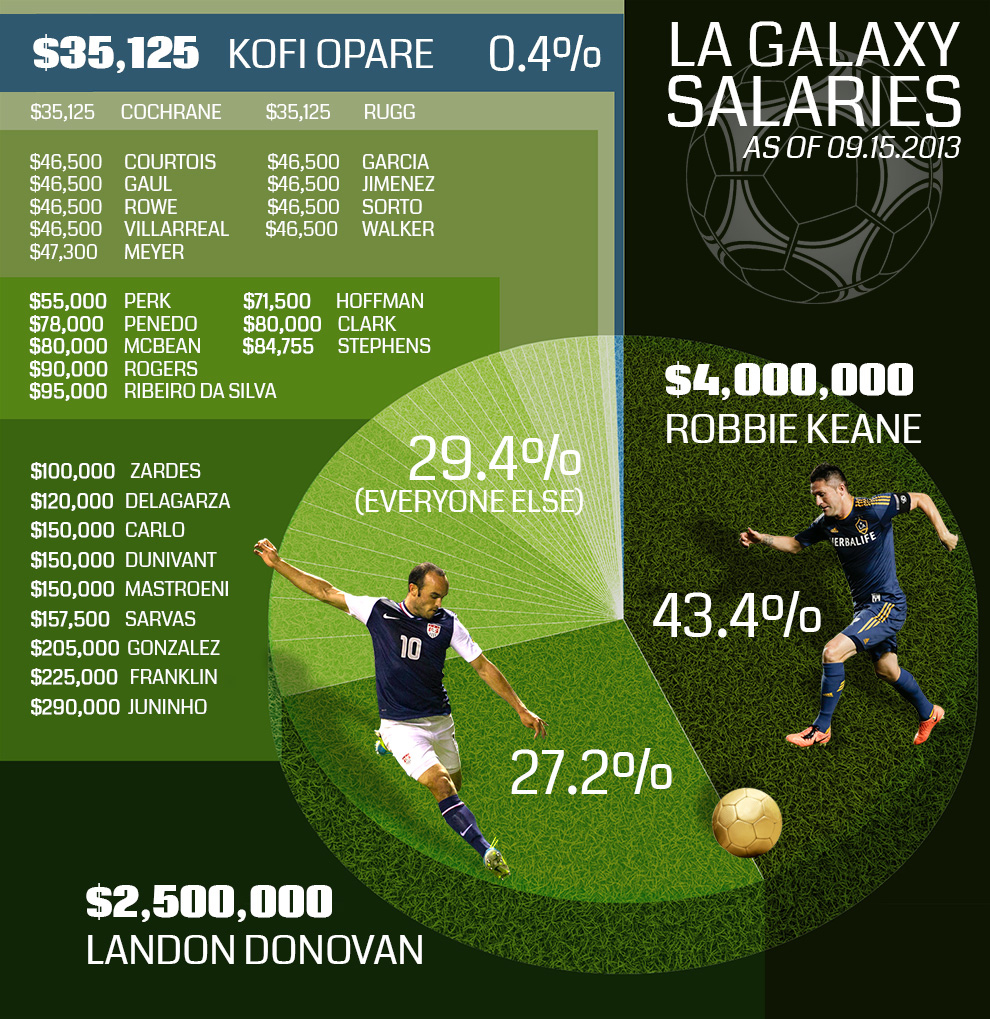 A few hours before we meet at his apartment, Opare is dressed in his blue sleeveless Galaxy practice jersey, dark shorts, and cleats as he warms up with his teammates on the team's lush, green practice field. Training is usually pretty light the day before a game, and the players are loose, bantering and joking as they alternately jog and stretch. Opare took a fairly circuitous route to the United States and MLS. He was born in Ghana, then moved to South Africa as a young child. There, he lived in Pretoria, where his mother was a family physician and his father a university professor. "Apartheid had just ended, so as far as race relations, it wasn't the best," he says. In South Africa, the first sport Opare fell in love with was not soccer but cricket. When he was 11, his family moved to Newark, N.J., a transition Opare found jarring. "I was amazed by the ignorance of some Americans. I attended public school in Newark, so it was pretty tough. I remember the questions these kids — and teachers — were asking me: 'Do you have cars in Africa?' 'Do you ride on camels to classrooms?' I was like, 'Wow. These people actually believe Africa is just the Dark Continent with uncivilized people.'" Another problem was that no one played cricket, which meant that Opare started focusing on soccer. The family stayed in Newark for just three and a half years before relocating to Niagara Falls, Ontario. By his high school years, Opare was a good enough prospect to have attracted the interest of the U.S. Under-20 National Team, which he played with for two games. Several college programs showed interest; he chose Michigan, where he played for four seasons, including one run to the NCAA tournament semifinals.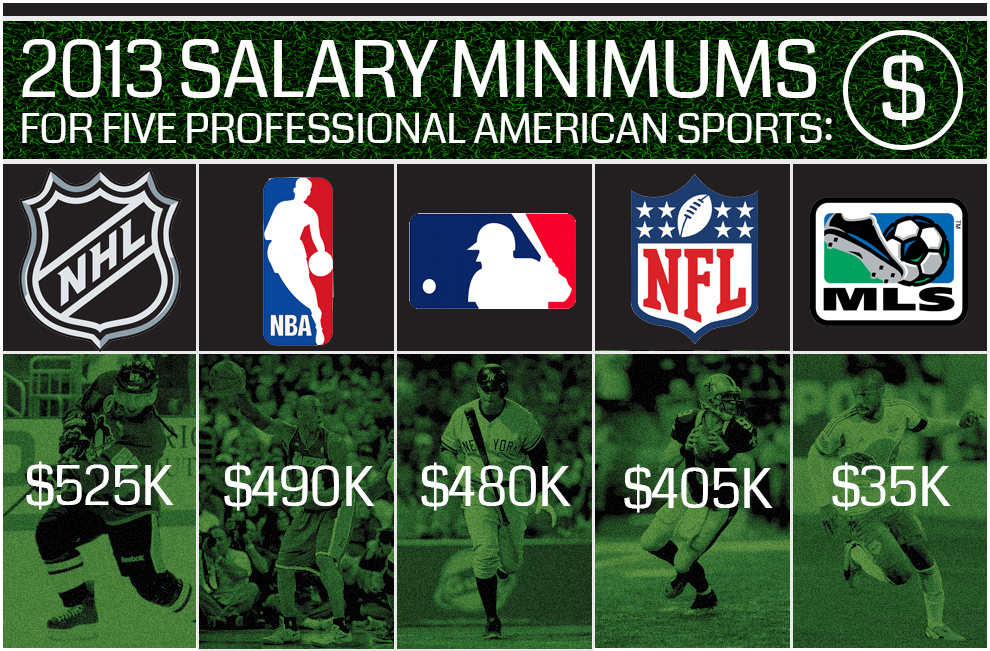 College soccer is often blamed for stagnating the development of the sport's American talent, and not without good reason. In most countries, promising players are funneled into professional teams' development systems when they are in their teens. By the time these prospects are 18 — though usually a few years earlier — they're focusing all their energy on soccer under professional tutelage. In contrast, the best American teenage soccer talent is often steered toward college programs where the coaching can be hit-or-miss and where players have a host of responsibilities and distractions beyond soccer. By the time most emerge from college at 21 or 22, they are way behind the curve and actually a little old to be considered promising young prospects by international standards anymore. Yet, for all the flack that college soccer receives, it also carries some underreported benefits. Players emerging from the American college system are generally more ready to handle the day-in, day-out challenges of being a professional athlete than those who have quit school as teenagers. As Greg Cochrane, a Galaxy rookie defender/midfielder who graduated from Louisville, explains, the biggest adjustment is what to do with the 22.5 hours a day when you're not playing. "When you're done with practice, you have a lot of free time," he says. "Back in college, you had to go to class, you had to study, but here, you can really do almost whatever you please. Sometimes, you just get bored trying to figure out what to do." College also prepares many of these players for the rigors of working for low pay. Cochrane was a finance major, and his dad works in banking, "so I've always been pretty good with managing my budget. Also, this is the most money I've ever made in my life." Opare majored in neuroscience at Michigan with thoughts of following his mother's path into medicine if soccer didn't pan out. Like many college prospects, he graduated in three and a half years, so as to be finished with school in time for MLS's draft in January of his senior year. After the Galaxy selected him, he had three days to pack up all his belongings and move to Southern California. Opare spent over a month during the preseason living with Cochrane and striker Charlie Rugg, another recent college grad, in a nearby Marriott at the Galaxy's expense. At the time, none of the three had yet been offered a contract, and Opare was just concerned with making the team. His agent told him if he got cut, there would likely be teams in lower tiers of U.S. soccer that would be happy to pick him up, but Opare had his doubts. "I was thinking, If I get cut, do I even want to play soccer or do I just want to get a job or go to medical school?" In early March, Opare, Cochrane, and Rugg were all offered contracts with the Galaxy that would pay them the league minimum, deals that were presented as, in Opare's words, "Take it or leave it." They all took it. Despite his elation at simply making the team, the first months of Opare's season were marked by frustration. He was struggling to get over a nagging hamstring injury he'd suffered at the MLS predraft combine, and playing only with the Galaxy's reserve team — a collection of fringe players who compete against players in similar circumstances on other MLS teams. As June rolled around, there seemed little reason for optimism: He was a fifth-choice central defender whose most notable accomplishment for the first team was one appearance as an unused substitute in a 2-0 loss in the U.S. Open Cup to the Carolina Railhawks, who play in the NASL, the country's second-tier soccer league. But Opare has the one quality that is probably most indispensable for anyone with dreams of being a professional athlete: a belief in himself that borders on the delusional. Although this is often expressed in the sort of sports-world homilies that make it easy to ignore, when you are a guy who is not earning much and is dealing with injuries, spending most game days sitting in the stands in street clothes, an ability to ignore reality or at least view it through rose-tinted glasses is probably all that separates you from the dude sitting 20 rows behind you, eating a hot dog and drinking a beer. "When I wasn't really playing, it wasn't disheartening," he says. "It added fuel to my fire. The opportunity will come sooner or later." Opare's opportunity came on a big stage. At the beginning of August, the Galaxy competed in an exhibition tournament called the International Champions Cup and were matched up in their first game against global powerhouse Real Madrid. Opare was told during warm-ups that he'd start the second half. "My first game with the Galaxy was in front of 60,000 fans," he says. Needless to say, it was a big leap from playing in MLS reserve league games to suddenly face a team that included the Brazilian former FIFA World Player of the Year Kaká, French superstar Karim Benzema, and dazzling German playmaker Mesut Özil. "I was like, Wow, I'm actually a professional player playing in this game! These are the guys I play with on [EA Sports'] FIFA! I was like, I know your moves!" Even though Benzema scored two second-half goals to seal what was an easy 3-1 victory for Real Madrid, Opare performed solidly enough to merit a return engagement, a week later against AC Milan. Again the Galaxy succumbed, this time 2-0, but Opare helped the team shut the Italian giants out in the second half. Since then, Opare's stock has steadily risen on the Galaxy, and the recent injuries have given him further chance to stake his claim to a starting role, or at the very least, a significant role off the bench, once everyone gets healthy. Opare's gifts as a player are easy to see in training. He's tall — 6'2" — and lean, and runs with an effortless gait that disguises just how fast he is. In a drill today, the team is split into three units of 10 players each. Each unit must work in a small space to keep the ball away from two players from an opposing unit. Once they string together 10 passes in a row, they can send a long ball to another unit. Unlike many defenders in the league, particularly big ones, Opare is comfortable with the ball at his feet and doesn't seem to get flustered in tight spaces. Training can be a tricky proposition for young players looking to make their mark. There is a very fine line between playing hard and playing too hard. After all, how can a $35,000 guy like Opare go in full-tilt against Donovan or Keane, who are judged to be over 100 times more valuable to the team than he is? "You can't," says Opare, smiling. "Fifty-fifty ball between me and Donovan or Robbie Keane, you just kind of…" He motions with his hands that he just lets them have it. "Before you go in for a tackle, you're thinking, He's worth millions. Let me get the other guy, the trialist." He laughs. "That's the way all the players feel. They're very cautious. During practice, everyone's so tentative. When Robbie Keane gets the ball, no one touches him."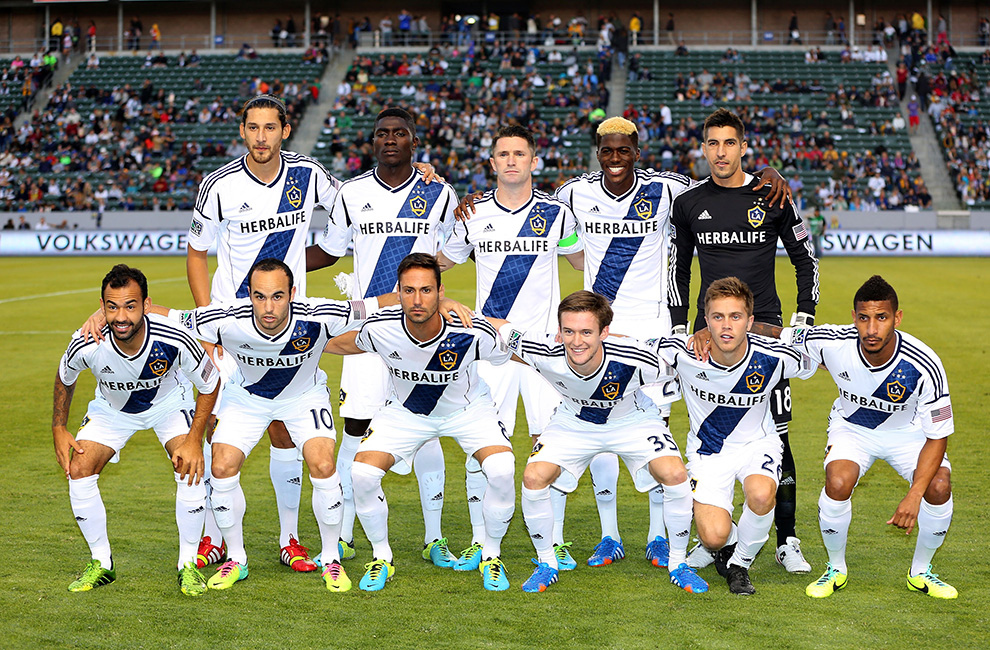 There can be other issues on teams with guys at vastly different income levels. Alexi Lalas — who's played as a defender for several MLS teams, the U.S. national team, and Padova, a club then in Italy's top division, Serie A — was the Galaxy's GM when they signed Beckham. "It was a challenge to integrate David Beckham into the locker room," Lalas says. "It's hard when, as players, you do as much or maybe even more than someone who is making oodles more than you. How that dynamic is approached from a coaching standpoint, from a club standpoint, and internally, from an interaction-between-players standpoint, is crucial to success." Mistakes were obviously made during Beckham's early years with the Galaxy: He was allowed to park whichever of his cars he drove to practice — his fleet included a Cadillac Escalade, a black Porsche 911, and a $400,000 Rolls-Royce Phantom — inside the stadium, just paces from the team's locker room, while most everyone else had to park in the public lot. Beckham got his own hotel room on the road, while his teammates had to double up. Though it was nice that Beckham invited his new teammates to his massive "Welcome to Los Angeles" party at the Museum of Contemporary Art, just seeing their new midfielder and his Spice Girl wife hobnob with his real peers — Tom Cruise and Katie Holmes, Will and Jada Pinkett Smith, Ashton Kutcher and Demi Moore — surely didn't bridge the divide. Lalas and the Galaxy cycled through two coaches during Beckham's first two years before hiring Bruce Arena, who is still the team's head coach. When I talk to Arena after practice, he admits dealing with the income gap can be tricky — "It's only natural that every player is going to be in a different position on how he can deal with his survival day in, day out in Los Angeles" — but this team seems far less striated along economic lines than it was during Beckham's early years. As Opare's fellow rookie Rugg put it after practice a day earlier, "Robbie Keane, Landon Donovan — they're making millions for a reason, and it shows out there. But when you come out here, it's not about who's making what, it's who can play better." When Beckham first arrived at the Galaxy amid a media circus, his play was inconsistent and marred by injuries. Donovan and Keane have battled their share of injuries too, but have nearly always looked like the best players on the field when healthy. Back at practice, when the first drill finishes, the squad is divided up again, and Opare is put in a group of 11 alongside Donovan, Keane, and current U.S. national team defender Omar Gonzalez — the starters. They run through 20 minutes of playing against no defenders, just knocking the ball around, getting comfortable with each other and thinking about their positioning on the field. Opare has reason to feel good about his ascent so far this season, but whether he remains a starter, or at least a contributor, once Leonardo and DeLaGarza return to health will depend largely on how he performs tomorrow against Chivas. "My goal is to be a regular starter on the Galaxy," he tells me. "I want to make it hard on the coaches and prove I deserve that spot."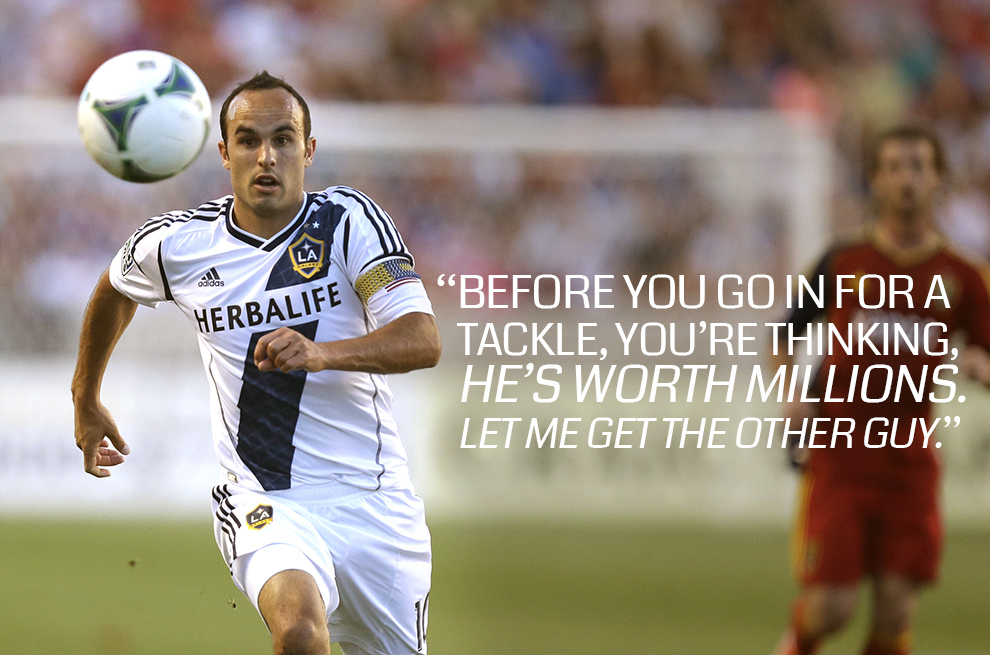 There are no salary caps in European soccer, which makes it difficult for MLS clubs to compete for players, and in turn, on the field. The Manchester Uniteds, AC Milans, and Real Madrids of the world stockpile talent not just with great scouts but with a seemingly endless supply of cash to attract and keep that talent. There are legitimate arguments to be made as to whether this unfettered capitalism is good for these leagues' minnows as well as their sharks, and whether soccer — or any other sport — should be won and lost based on who has the most money to spend. But the fact is, if MLS clubs want to compete in the same world as these so-called superclubs, that's the game they are playing. While there are many reasonable theories about MLS's abysmal TV ratings — failure to put games in consistent time slots; lack of deep, grassroots support for even the best teams; an overly accommodating playoff system that saps the vitality from regular season games — some of it comes down to the fact that American viewers know that not only is MLS not the best soccer in the world, but the league is not even on an even playing field (or, rather, the same slanted playing field) with the rest of the world. MLS's salary cap is astoundingly low for a league with upwardly mobile aspirations, and as such, there isn't that much money to go around. Of MLS's nearly 500 players, 200 make $50,000 or less. When 40% of the league is composed of guys at this level, that's going to make a difference on the field. While the DP rule will continue to attract big names like Donavan, Keane, Thierry Henry, and Clint Dempsey, the drop-off in quality on teams between the top two or three players and the rest of the squad can be harrowing. Ironically, MLS has begun to look like exactly what it set out to avoid becoming: the NASL. Not all of the league's owners have the deep pockets of AEG or Red Bull (which owns the New York Red Bulls), and since there's little TV revenue to spread around, several clubs would struggle to survive if not for the salary cap and the league paying their players' contracts. Nonetheless, a burning question remains: If you're a solid talent but not a million-dollar draw, why would you stay in MLS, when other leagues can offer similar competition at double or triple the wages? "For a number of years, Scandinavia has been a huge threat to the U.S. because it can compete and, in many cases, has better salaries," says Lalas, former Galaxy GM. "Lots of players choose that." The issue for MLS isn't so much the players it's losing to the EPL or other top-flight European leagues, but the strong middle class of players that it's losing to second-tier leagues overseas. According to Eddie Pope, a former MLS and U.S. national team defender who is now the director of player relations for the MLS Player's Union, this is weakening the league overall. "When you have players toward the bottom end [salary-wise] doing well, all of a sudden leagues overseas start to take interest," he says. "Clearly, we can't afford to let those players go." Philip Lund, a first-year striker making the league minimum in Seattle, came to MLS after a couple of years knocking around in the top two divisions in his native Denmark. He's had a tough season, fending off injuries and fighting for playing time behind a murderer's row of attacking players that includes Dempsey, U.S. international Eddie Johnson, and Nigerian international Obafemi Martins. He says the Seattle Sounders are a more professional organization than he saw in Denmark, but he's taking a financial hit playing here. "The money would be a lot better in Denmark," he says. "There's a big gap here between the highest paid and the lowest paid, but it's something you need to live with, otherwise you can't play in the U.S. That's the rules." In the case of Opare, he's happy to work for the league minimum in his first season, but if he strings together a strong season or two, the Galaxy would likely need to get rid of another one of their top players — if not Donovan or Keane, than maybe Gonzalez, veteran defender Sean Franklin, or Brazilian playmaker Juninho — in order to afford to keep him. This is not just a hypothetical. It happens every year. Henry, who moved to the New York Red Bulls after a stellar career in Europe, expressed his displeasure at this system when his team had to trade its leading scorer from 2012, Kenny Cooper, prior to this season. "The salary cap, that's the only reason why he left," Henry said earlier this year. "In any other league in the world, you keep your good players. If [MLS] wants to be compared to some of the big leagues in Europe, something has to be changed." Pope, for one, agrees with Henry. "Everyone understands the salary cap has to move," he says. "It's a no-brainer. Not only for the sake of players coming in the league but to get kids to want to play. It also gives the league credibility." As for the league's single-entity structure, Pope says, "Maybe it is time to revisit that. We'd like to see teams have more autonomy to be able to do what I know some of the coaches, owners, and GMs want to do." Lalas says it's likely these changes will come, but as with everything in MLS, it may take some time. "There has been a desire to loosen the restrictions, and that will continue," Lalas says. "The single entity was done specifically to learn from the mistakes of the past. This structure was probably not designed to last forever, but it will be chipped away at slowly. There's a recognition that the old way of doing things enabled us to get to this point and to dismantle that in one fell swoop would be dangerous." Back in March, MLS Commissioner Don Garber made the case that the salary cap must grow alongside the league's revenue: "You've got committed owners, you've got the market that's exploding in its interest in soccer. I have no doubt that if we continue to do this in a very focused fashion, we'll be able to achieve our goal. If we just spend more money, then this league won't be here 10 years from now." It's a classic chicken-and-egg conundrum: Clearly, MLS would like to stick to the cautious, deliberate approach that has served it well so far, but with the EPL vying for the loyalty (and TV time) of American soccer fans, and European leagues eyeing the league's young, low-priced talent, it may not have that option.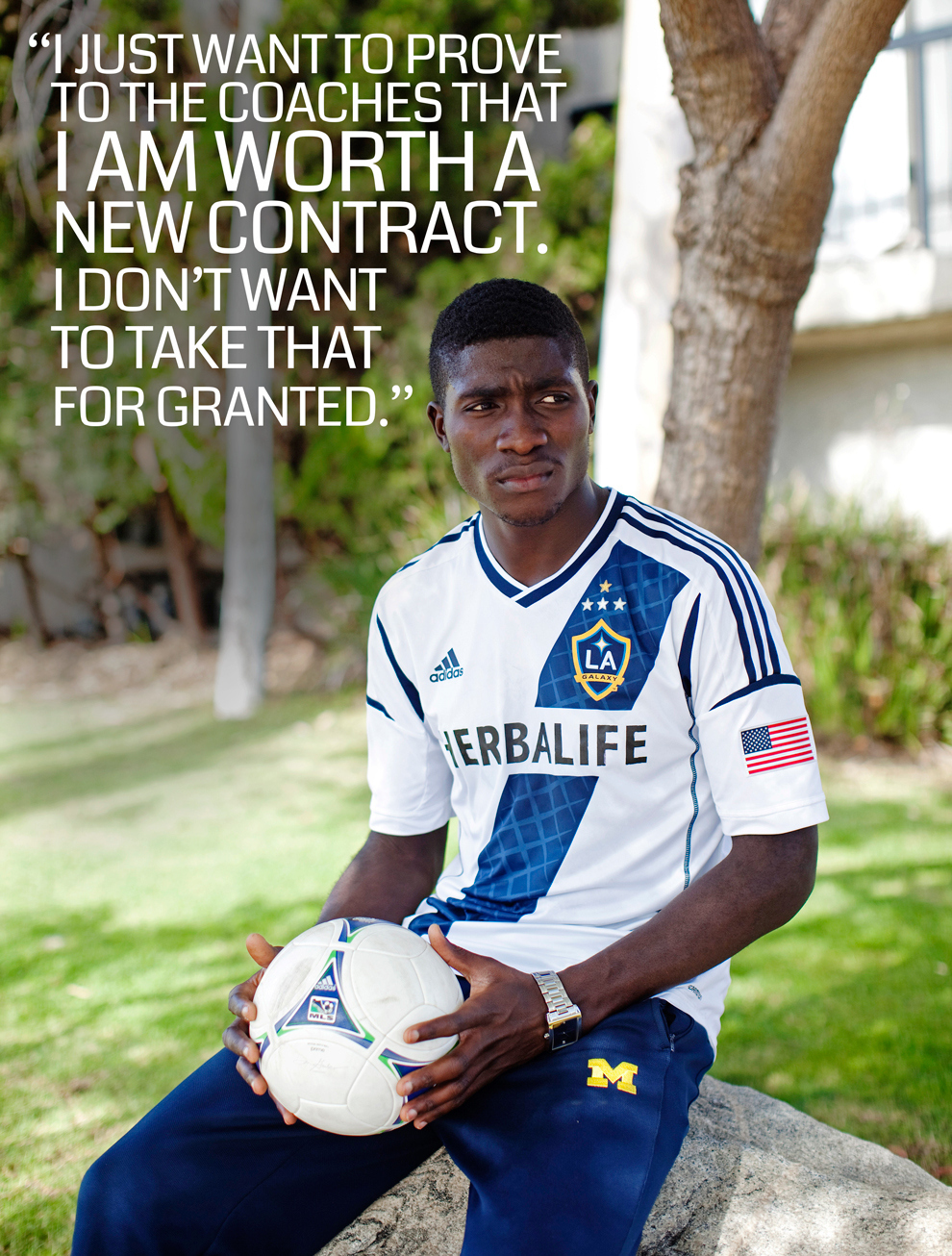 Five minutes before kickoff at the StubHub Center on Sunday, the crowd is looking a little sparse. The official attendance has been announced as 21,160 in a stadium that holds 27,000, but there appear to be more than a few no-shows. Although the league has tried to bill the rivalry between the Galaxy and fellow StubHub residents Chivas USA as the "SuperClasico" — a play on the storied rivalry between Spanish giants Real Madrid and Barcelona, known as "El Clasico" — these days there's not much bite to it. Chivas has always been the city's "other" team — the Clippers to the Galaxy's Lakers, if you will — but this year, besides having one of MLS's lowest payrolls (less than $2.5 million to the Galaxy's $9 million-plus), there's been turmoil over allegations that they've discriminated against non-Latino players and employees. Coming into the game, Chivas have the league's second-worst record. The Galaxy are two-time defending MLS champions, and while this season has been middling by those standards — they sit in fourth place in the Western Conference, clinging to the last playoff spot — from the opening whistle, it's clear they're the only team today with much of an interest in playing. One minute into the game, Keane misses a sitter in front of the net, but five minutes after that he gets another chance, after Donovan tees him up nicely six yards away from the goal, and he buries it. Matched up mostly against Chivas' leading scorer, Erick Torres, Opare wins every one-on-one battle, and along with Gonzalez, is dominant in the air. Donovan adds a second goal, less than 20 minutes later, and whatever resistance Chivas was putting up crumbles. The Galaxy score two more times before halftime. Chivas tightens things up defensively in the second half, but still looks anemic going forward. Midway through the second half, after a Galaxy corner kick, Opare actually has a good chance at scoring, when midfielder Marcelo Savalas chips a ball toward him in the penalty box. Opare jumps toward it with his head, but at the last moment Chivas defender and former U.S. team captain Carlos Bocanegra gets his head on it, and the chance comes to nothing. Beyond that, the second half feels largely like a stroll for Opare and the Galaxy, though at one point Donovan can be seen admonishing him at midfield, evidently unsatisfied with his play. Keane adds a late goal to put a cap on the 5-0 rout. Following the game, I ask Donovan his assessment of Opare's performance. "He was very good today," he says. "I'm a little critical and more demanding. There were things he still could've done better, and I let him know during the game. This is one of the easier games he's going to play, so you don't want to let him off the hook." When I meet Opare in his car — a perfectly nice black Honda Civic — he tells me that Donovan wanted him to be more aggressive. "He was telling me to come up with the ball and force their players to make a decision instead of just passing it," he says. "The field was kind of dry, and it was hard to pass on it, but at the same time, it should've been a lot cleaner. It's easy to take your foot off the gas pedal when you're winning by a large margin." It would be tempting to look at the Chivas game as a confirmation of the issues with the salary cap and designated players. There were several guys on the field — including the high-priced DPs Donovan and Keane — who looked like they were simply a different class of player than others on the field, and ultimately the team that shelled out for these top talents was dominant. Also, while the Galaxy fans certainly enjoyed it, the drubbing wasn't much to look at. (The game was only televised on UniMas, Spanish-language broadcaster Univision's second channel.) However, it's just one game, and drawing any sweeping conclusions from it would be pretty foolish. What's more important, perhaps, is that some of the Galaxy's best performances today came from young players like Opare; Gyasi Zardes, a speedy 22-year-old winger who had a goal and an assist; and Michael Stephens, a hardworking 24-year old midfielder, all of whom, if their careers continue on their current trajectories, will be difficult for the Galaxy to hang onto. Opportunities will come knocking and the Galaxy will need money and the ability to dole it out if they want to be able to keep this young talent on their side of the door. None of this is on Opare's mind at the moment, though. Sitting in his car in the StubHub Center parking lot, he's still basking in the glow of his first MLS victory as a starter. When I bring up his chance at scoring in second half, he shakes his head and throws his arms in the air. It's the most animated I've seen him in three days. "Ohhhh! Don't remind me! My eyes got big, my pupils enlarged, I was like, Yeah, this going to be it! Then Bocanegra just flicked it." But with solid defending and a 5-0 victory, Opare has a lot to be happy about. "I don't think I hurt myself today," he says, smiling. "But we'll see what happens in the future." Ten days later, in the Galaxy's next game against the Montreal Impact, Opare will pounce on a loose ball in the Montreal penalty box, spin and shoot, scoring his first MLS goal, and the only tally in a 1-0 victory. The win practically assures the Galaxy of a playoff berth, and seems to assure Opare of a bigger contract next season. But as he told me the week before, while we sat on the couches in his slightly cramped, dimly lit apartment, "I just want to prove to the coaches that I am worth a new contract. I don't want to take that for granted. Things can change in a split second."