Cuencos de huevos rancheros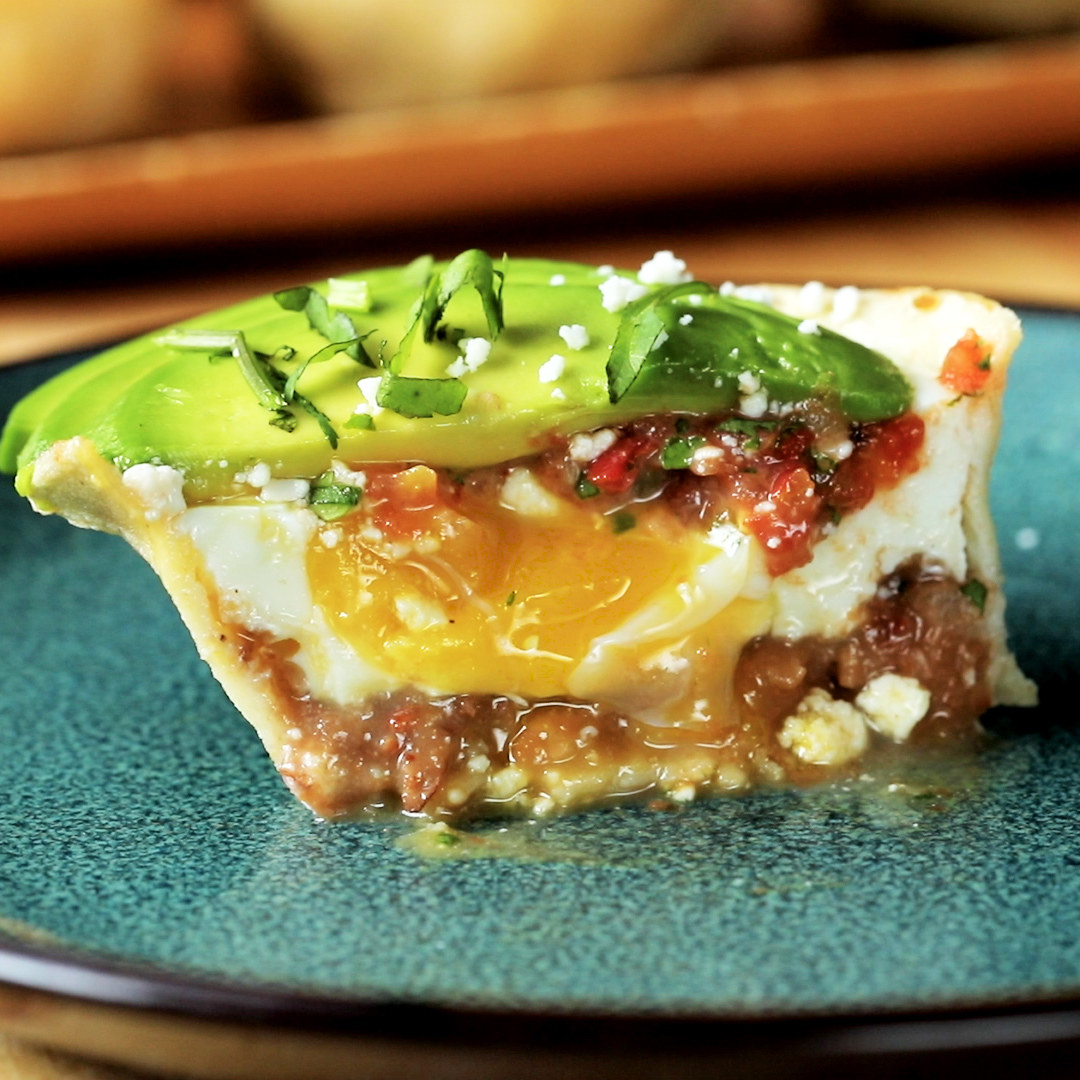 INGREDIENTES
Porciones: 4
1 taza de tomates en lata

¼ cebolla

1 diente de ajo

1 pimiento jalapeño sin semillas

1 manojo de cilantro

Sal al gusto

Pimienta al gusto

1 cucharada de aceite vegetal

6 tortillas de maíz

1 ½ taza de frijoles refritos

6 huevos
Decoración

Cilantro picado

Queso fresco

Rebanadas de aguacate
PREPARACIÓN
1. Precaliente el horno a 350 ºF o 180 ºC

2. Envuelva las tortillas en toallas de papel y llévelas al microondas durante 30 segundos, hasta que se puedan doblar sin romperse.

3. Engrase un molde de ponquecitos con el aceite vegetal y ponga una tortilla en cada cuenco para darles forma.

4. Rellene cada cuenco de tortilla con frijoles refritos y añada encima un huevo.

5. Hornee durante 12 a 15 minutos hasta que el huevo alcance el punto de cocción que desee.

6. Mezcle en un procesador de alimentos los tomates, cebolla, ajo, cilantro, jalapeño, sal y pimiento hasta que tenga la consistencia de una salsa rústica y apártela.
7. Extraiga los cuencos del molde una vez cocinados y emplátelos.

8. Decore con queso desmenuzado, aguacate y cilantro.

9. ¡Sirva los platos y disfrute!
Looks like there are no comments yet.
Be the first to comment!