How A Single Mosque Split A Country Town In Two
Opponents say planned mosque will be terrorist breeding ground, bringing Sharia law to rural Victoria.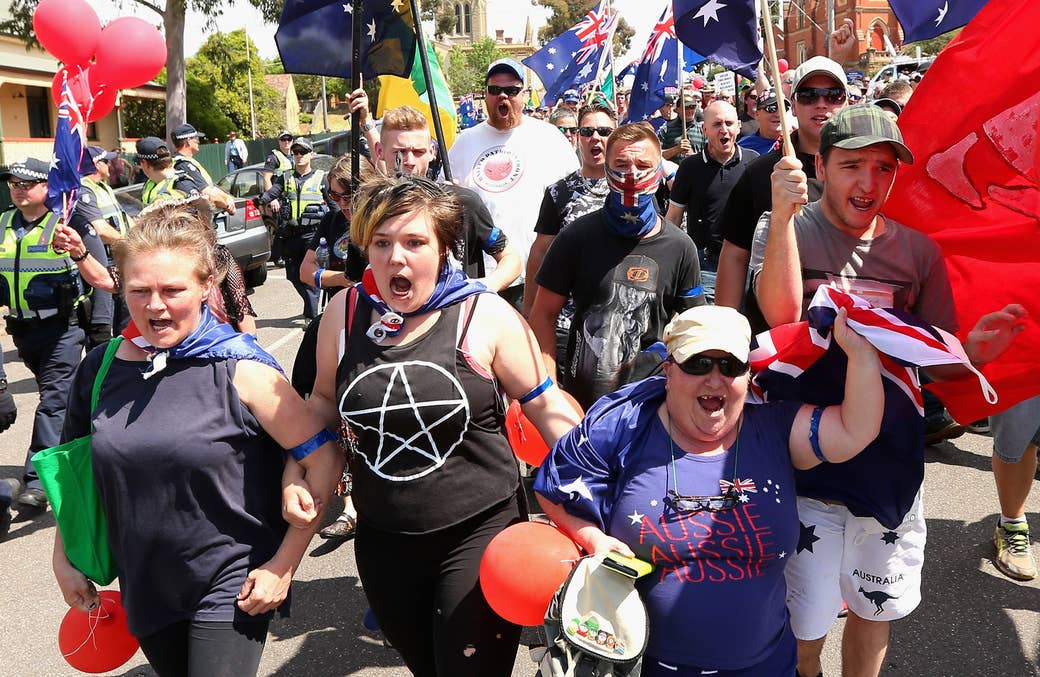 Around 1000 angry people converged on the Victorian city of Bendigo last weekend to argue for two wildly disparate causes. This was a battle over much more than the proposed building of the town's first mosque, it was a fight going to the heart of Australia's slow-burning self-immolation over Muslim migration. The latest flashpoint in an increasingly acrimonious escalation opening up ugly divisions in the world's most successful multicultural nation.
On one side are those who say that you can either be Australian, or Muslim, but you cannot possibly be both. On the other is those arguing that this anger and division doesn't represent the peaceful town of Bendigo – and they're almost certainly right. The truth is, most of the people marching for both sides weren't locals. They hopped on buses that morning to fight for a cause they see as bigger than a single building in a single town.
Bendigo, 150 km from Melbourne, is a city best known for its gold mining past. It has become ground zero in Australia's culture war over Muslim migration.
"No one has any problem with them [Muslims] praying", says Bendigo woman Julie Hoskin, one of the most vocal opponents of the mosque.
"Islam itself, however, is a different political ideology to Australia's Judeo-Christian tradition. It is a system of government coming into our country under a veil of religion, with a view to setting up a parallel authority, with barbaric Sharia law, with the intention of usurping our system."
And Hoskin isn't alone in her beliefs. Whether she likes it or not, she marches alongside a group of far-right extremists who are proud to display their contempt for Islam. Hoskins finds herself on the same team as a group which has expressed solidarity with neo-Nazi groups in Europe.
The anti-Islamic United Patriots Front (UPF), which includes men convicted of arson and anti-Semitic harassment among its leaders, has also entered the fray.
It says the planned 375 capacity mosque will be a terrorist breeding ground, and will bring Sharia law to central Victoria.

The UPF has organised two anti-mosque "patriot rallies" in the city this year and led a Facebook campaign against the proposed mosque. UPF leader Blair Cottrell has publicly suggested that a person can't possibly be both Muslim and Australian.
On the other side of the ideological trench is a hastily-assembled alliance of prominent community, religious, political and business leaders rallying behind the slogan "Believe in Bendigo", and claiming that they are working to restore the city's reputation as a diverse, welcoming and tolerant place.
"The Bendigo community is standing up for diversity and inclusion. We have given people a voice to say we welcome the mosque," says Believe in Bendigo leader Damian Wells. "One of the most shocking things to come out of the protests was hearing about local Muslims locking themselves in their homes, out of fear. Imagine thinking the people you live among hate you? That's not what Bendigo is about," Wells says.
How did Bendigo, a central-Victorian town with a population of 83,000 become the epicentre of a battle that has become much bigger than a single mosque?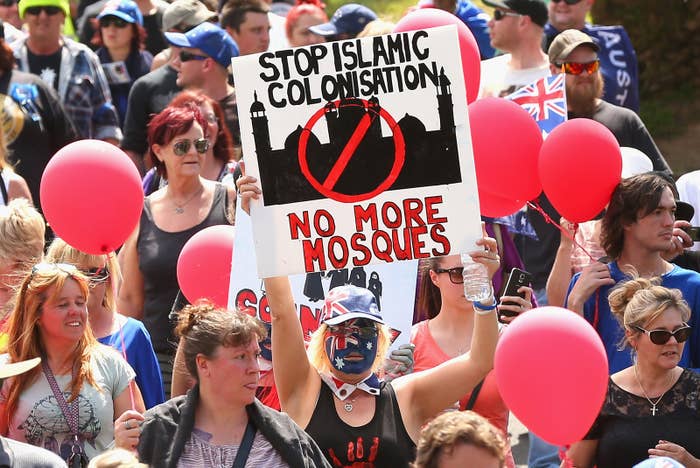 This controversy has been brewing since the City of Greater Bendigo last year granted a planning permit for the building of a $3 million, two-level mosque on the outskirts of the city for the town's 300 or so Muslims; a decision later upheld by the state's planning umpire, the Victorian Civil and Administrative Tribunal (VCAT), after an appeal.
The application, which attracted 435 objections, has seen Bendigo thrust into the national spotlight after violent street protests, furious council meetings, racist graffiti and leaflet campaigns and ugly publicity stunts such as a mock beheading.
The first protest (and a counter-protest), in late August attracted several hundred people; And while there were a number of scuffles, they were quickly contained. At last weekend's anti-Islam rally and counter-rally police kept the warring groups apart.
Police estimate the majority of protesters on both sides were not locals.
Hoskin, the public face of the anti-"mega-mosque" campaigners, led a group of residents which unsuccessfully appealed council's approval in VCAT, a decision they have also subsequently appealed. Hoskin spoke briefly at the first UPF rally, but has now distanced herself from the group.
After a dispute with another local anti-mosque group, Hoskin now runs "Rights for Bendigo Residents", which has just more than 5000 fans. One of the most recent posts on her page describes the mosque applicants, the Australian Islamic Mission (AIM), as "smooth-talking front men for Saudi jihadists" who conned the council into "letting them build a military base in Bendigo".
Hoskin also says AIM has "direct links to the terrorist groups" responsible for the Bali bombing. There is no evidence for these claims.
Hoskin insists the issue is not personal or religious, but political. She accuses senior council staff and councillors of corruption in their handling of the planning application, which she says was not correctly filed, advertised, handled or assessed. Council rejects all claims.
"The actual numbers of permanently domiciled Muslims in Bendigo is less than 35, so why do they need a mosque so big?" says Hoskin. "It is a very, very small number of Muslims. If it was just for their needs, I don't think anybody would have opposed it, but it's turned into a mega-mosque and it will mean a mass immigration of Muslims to Bendigo, with the support of Council. This process has uncovered a rats' nest of corruption at the council," Hoskin says.
She rejects suggestions by the Mayor, Peter Cox, that only a "noisy minority" of Bendigo residents oppose the mosque. "Where are his numbers? Who says we are a minority? The number of people who oppose it is very, very high."
Damian Wells disagrees. He is one of a number of community leaders who, after "quietly going about their business" while the debate raged, recently stood up to say "enough is enough".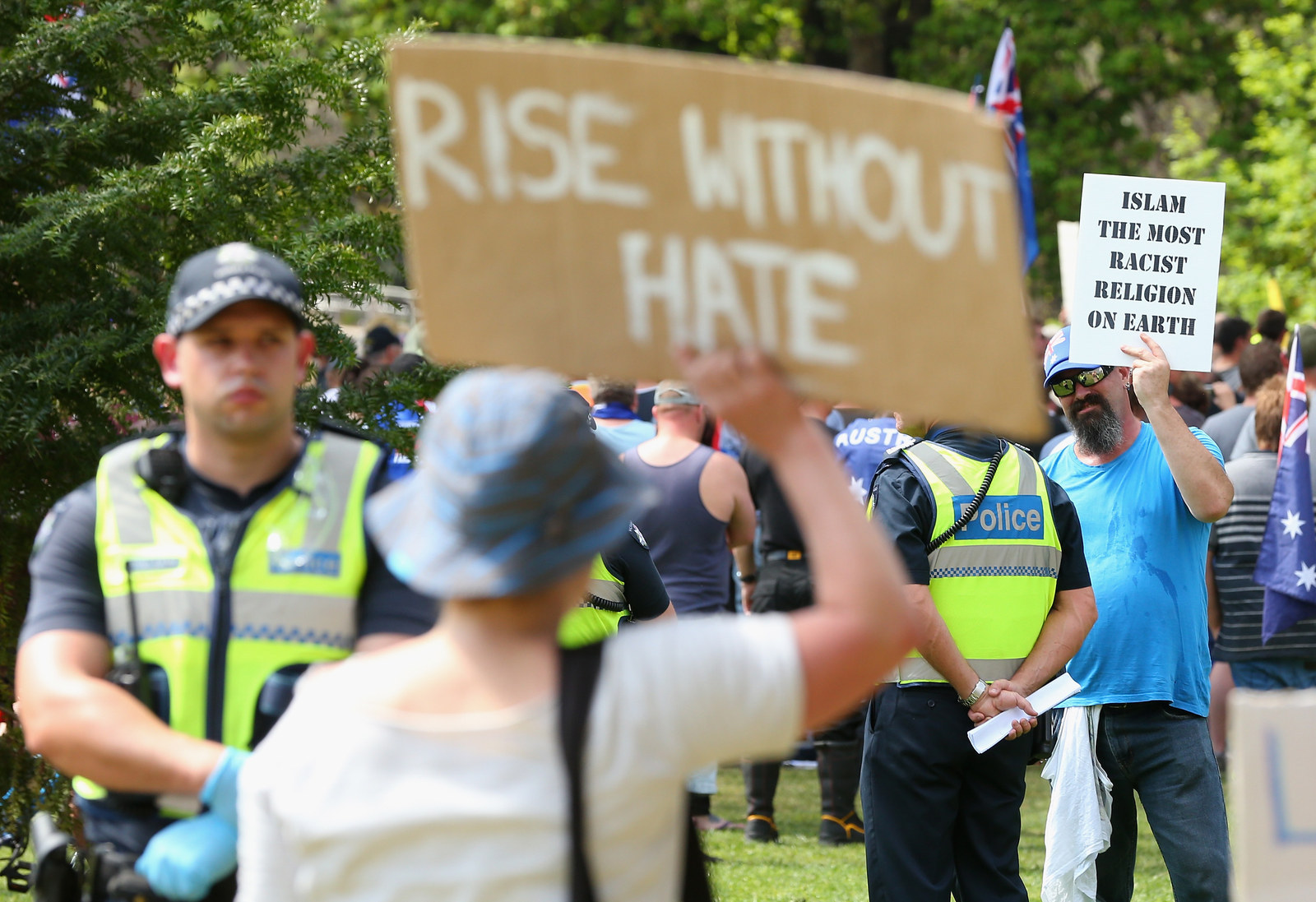 He says Believe in Bendigo is peacefully fighting back against intolerance and hate, without protests or personal attacks. The campaign started via social media in late September and kicked off with a community picnic on the AFL grand final public holiday on Friday, October 2. The picnic attracted between 1000 and 2000 people. Hundreds of businesses joined the cause to offer free entertainment, products and staging.

"The episodes of blatant negativity and hatred that we have witnessed over recent times in Bendigo are simply not representative of the views and attitudes of the vast majority of everyday Bendigonians," Wells says. "The general community could sense that the protests were starting to damage Bendigo's reputation as a vibrant, welcoming community. And we decided enough was enough. We believe in Bendigo and we want to tell the world that hatred, violence and abuse is not welcome here," Wells says.
Using yellow as it signature colour, the movement has been adopted by hundreds of local businesses and has nearly 6000 likes on Facebook.
Wells says Believe in Bendigo is not about "confronting or engaging with people who are spreading hatred and damaging the good image of Bendigo."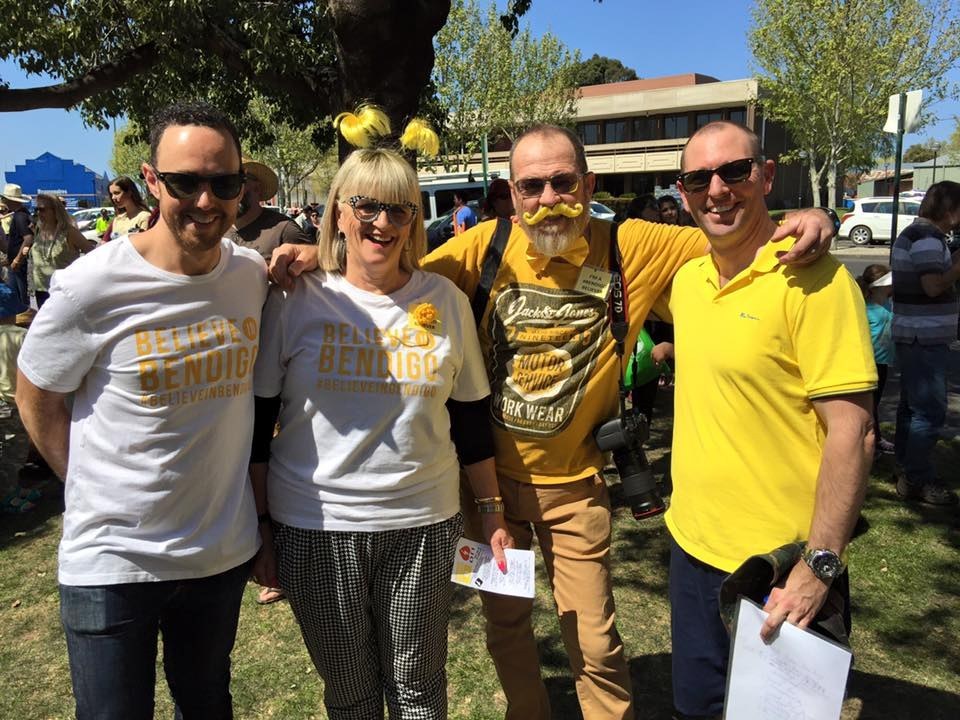 "The Bendigo community is standing up for diversity and inclusion. We have given people a voice to say we welcome the mosque."

"We're not necessarily trying to change deeply entrenched, racist and bigoted attitudes, we're about reaching out to minority groups who are being targeted, putting our arm around them and saying 'you're welcome here'."
Another group member, Jayson Tayeh, said the movement is showing "Bendigo's true, smiling face" to the world. "We welcome difference and we reject hatred," Tayeh said.

He pointed to the city's "long and proud history of inclusion and embracing diversity"; starting with the Chinese, Germans, Afghans, English, Irish and Australians who flocked to the goldfields to seek their fortunes.
"The city as we know it today, which boomed after the commercialisation of gold, was built by immigrant workers. All these diverse cultures have contributed greatly to make this city the place it is today. This history can't be ignored. It must be celebrated. What also must be celebrated is the contribution this diversity makes to Bendigo today. And we will do that," he said.
Federal Member for Bendigo, the ALP's Lisa Chesters, has been vocal in her support of the mosque proposal and Believe in Bendigo.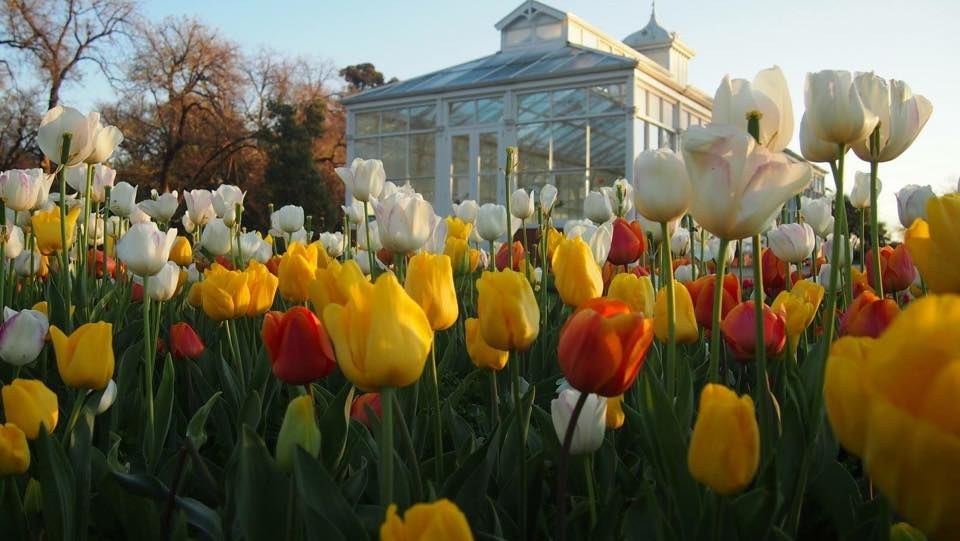 "When completed, the mosque will stand as a symbol of our community's diversity and acceptance of people from all faiths and backgrounds," she said. "I feel proud that our council stood up to a small, but vocal minority and approved plans for the mosque, so that Muslims in Bendigo can practice one of their rights of Australian citizenship – the right to freedom of religion," she says.
Mayor Peter Cox has borne the brunt of much of the anti-mosque sentiment, including personal threats and calls for him to resign, but insists Bendigo is a proudly multi-faith community.
"The question is not whether a mosque is built in Bendigo, but whether we will continue to uphold the Constitutional rights of residents and visitors to freely practice their chosen faith," he said.
In a battle where the combatants are using very different weapons – street marches and legal wrangling on the anti-mosque side and yellow balloons and picnics on the other – only time will tell.